BANGKOK RESTAURANT
Sourdough
This sourdough haven bakes flavorful bread the traditional way.
Run by a Russian family that knows a thing or two about baking, Sourdough specializes in bread made the traditional way.
Olga and Andrei Matveenkova use an all-natural starter—no commercial yeast involved—and bake their loaves on the stone, giving them a just-right amount of sourness, crunch, and chew.
Go for their tangy, classic wheat (B120), the hearty rye (B180), or wheat with seeds (B160) for some crunch. At their spacious Soi Pan coffee shop, they also offer a variety of sandwiches like the Truffle & Cheese (B140), all to go with a mean cup of coffee.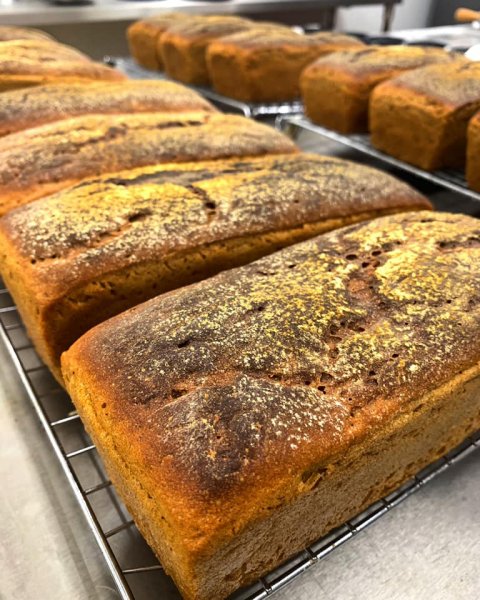 Credit: Sourdough Bangkok