BANGKOK RESTAURANT
Sorellina
Simple ingredients done creatively at this new spot on Soi 38.
Since the end of November, the space in front of Sukhumvit Soi 38's
H Dining
—now called H Space—has turned into a new outdoor pizza spot, Sorellina, and you should add it to your pizza list.
Operated and run by the former Six Senses executive chef and consulting executive chef for Capella global, Todd Adams has been cooking for corporations for 28 years and now he is after something simple—though his experience can still be found in the detail on the dishes.
His menu is easy to understand and you'll see a lot of familiar words but not usually found together. For example, his burrata salad takes on thin slices of persimmon instead of chunky cuts of tomatoes, with pumpkin seeds, ikura, and nasturtium oil (B360); as simple as that sounds, it makes a big difference.
For the pizzas, there are nine toppings available on the menu separated by red and white. Adams' version of the four cheese pizza plays with truffled honey and fresh oregano (B480). While most truffle dishes are usually overwhelmed by truffle smell, this pizza is surprisingly balanced and you'll still taste the cheeses.
The best-selling pizza is the Soppressata (B540), nduja, ligurian olive, caper and smeared stracciatella on top. This one is big, bold flavors, but all the ingredients shine without stealing the spotlight. The dough is kind of sourdough-ish but still holds it together, soft but still a little chewy.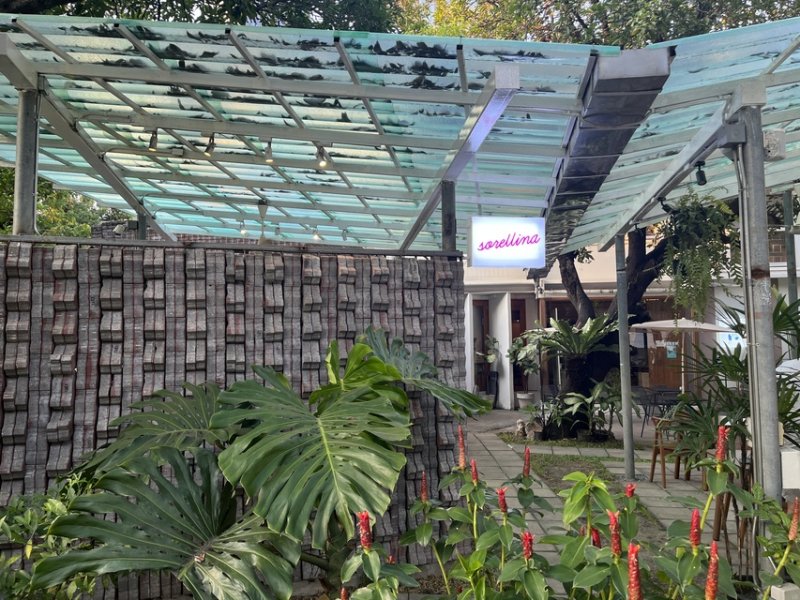 Venue Details
Address:
Sorellina, 2 Soi Saengchai, Sukhumvit Soi 38, Bangkok, Thailand
Opening hours:

daily

noon-11pm

Report a correction