BANGKOK RESTAURANT
Somtum Der (Thonglor)
Silom's original indoor Isaan bistro expands to Thonglor.
Smack-dab in the heart of Thonglor, this restaurant brings typical street food into a vibrantly modern shop-house setting. The owner, Thanaruek Laoraowirodge, is a native of Khon Kaen and presents authentic flavors—across dishes like somtam, laab and tomsab—that are not as sweet as Bangkokians usually like. Highlights include the tum sua Sakon Nakhon, which comes with freshwater crab and kratin beans. Drinks like Beerlao Dark and martinis made with lemongrass-infused vodka are worthy accompaniments.
The buzz: Somtum Der, whose New York outpost had a brief, illustrious affair with a Michelin star, welcomes a second Bangkok branch on Thonglor with all the true-to-Isaan flavors that we've come to associate with the venues of restaurateur Thanaruek Laoraowirodge and chef Kornthanut Thongnum.
The decor: They make the most of a compact Thonglor shop-house. The hallmarks of Somtum Der's modern-but-warm design are all here: red-framed entrance, red accent wall, craft-inspired bamboo lamps and a row of jarred ingredients flanking the prep area. From the ceiling hang bunches of dried garlic and shallots.
The food: For the uninitiated, Somtum Der's tam sua Sakon Nakhon (B80) and tum pla dook foo (somtam topped with deep fried minced catfish, B90) are winners worldwide, but veterans of the Sala Daeng branch will know to venture deeper into the extensive somtam selection. On the meaty end, the deep-fried chicken (B90) is still served with a lip-smacking jaew sauce. A basket of steamy sticky rice goes for B20.
The drinks: Classics Leo (B80) and Singha (B90), or the more interesting Beer Lao dark (B110). They do refreshing martinis (B150) too, made with lemongrass- or rosella-infused vodka.
Why you'd come back: The flavors of street-side Isaan's best meet air-conditioning and polished service with hardly a premium in price. Why wouldn't you go back?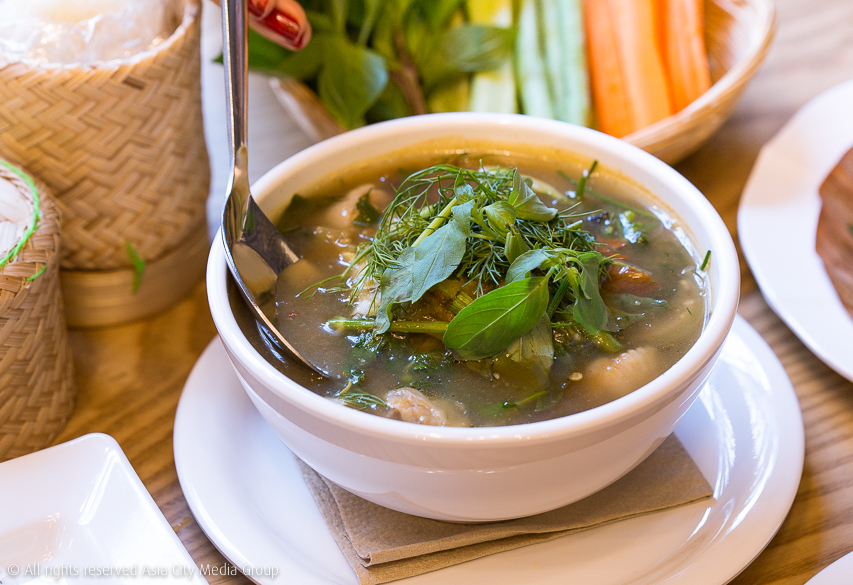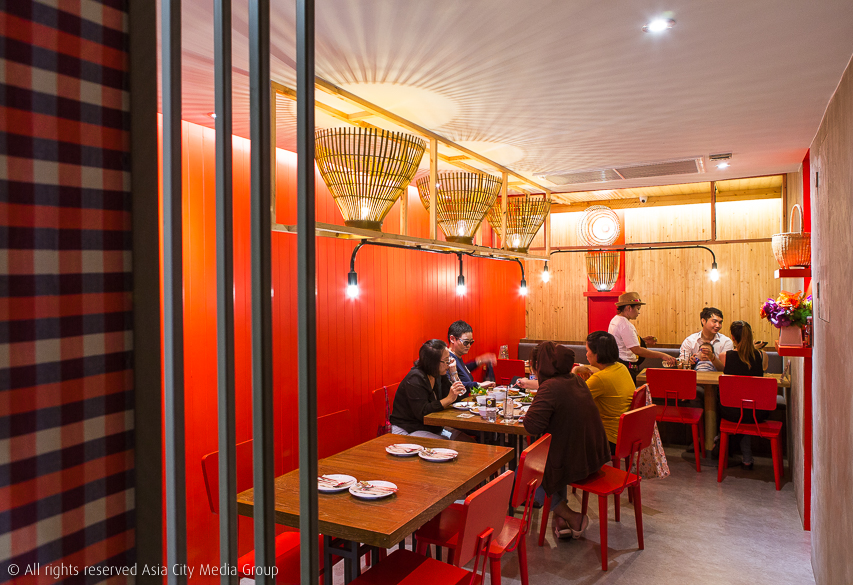 Venue Details
Address:
Somtum Der (Thonglor), Thonglor Soi 17, Bangkok, Thailand
Phone:
02-046-4904
Website:
www.facebook.com/somtumder
Area:
Thonglor
Open since:
March, 2018
Opening hours:

daily

10am-1:30pm, 3:30-9:30pm

Report a correction