BANGKOK RESTAURANT
Someday Everyday
Welcome to David Thompson's affordable khao rad gaeng spot.
The buzz: After their surprise exit from Thai fine-dining institution Nahm in 2018, founder David Thompson and head chef Prin Polsuk are back with a new project that's guaranteed not to break the bank. Affordable as it may be, this humble khao rad gaeng (curry and rice) spot is far from simple.
The decor: Perched at the entrance to Duangrit Bunnag's Warehouse 30, the restaurant bears all the hallmarks of an opening from the prolific Thai architect (see also: The Jam Factory). Concrete walls painted blue and dark metal-rimmed windows are softened by a marquee light bulb sign bearing the restaurant's name. Seating is all on the second-floor, accessible via a raw, warehouse-style concrete staircase. Duangrit's signature flair can be found in the industrial black ceiling lamps.
The food: In Bangkok, khao rad gaeng typically costs around B40. Here, it starts at B90—before you freak out, that's the same price you'll pay over at W District, and that stuff isn't cooked by the likes of Thompson or Prin. There are about 20 dishes on the rotating menu, none of which is kaprao, and almost all of which take plunges into modern Thai cuisine. Some favorites are permanent, like the deep-fried semi-sun-dried pork (B60), gaeng ra wang (beef green curry with white turmeric and cumin, B100), and—our favorite—gaeng ran juan, fall-off-the-bone pork rib soup with a sour, fresh hit of madan leaf (B100). Desserts are priced at B50 and we couldn't get enough of the black sticky rice with young coconut and longan. They also offer free pandan-infused drinking water that will remind you of the one you had at your grandma's house when you were a kid.
The music: Adding to the nostalgia, early 2000s hit sing-alongs.
Why we'd come back: We can't afford to dine at Nahm every day, but this is a different story. Located a short win motosai ride from Sathorn's business hub, office workers wanting to up their lunch game are in the money. Choltanutkun Tun-atiruj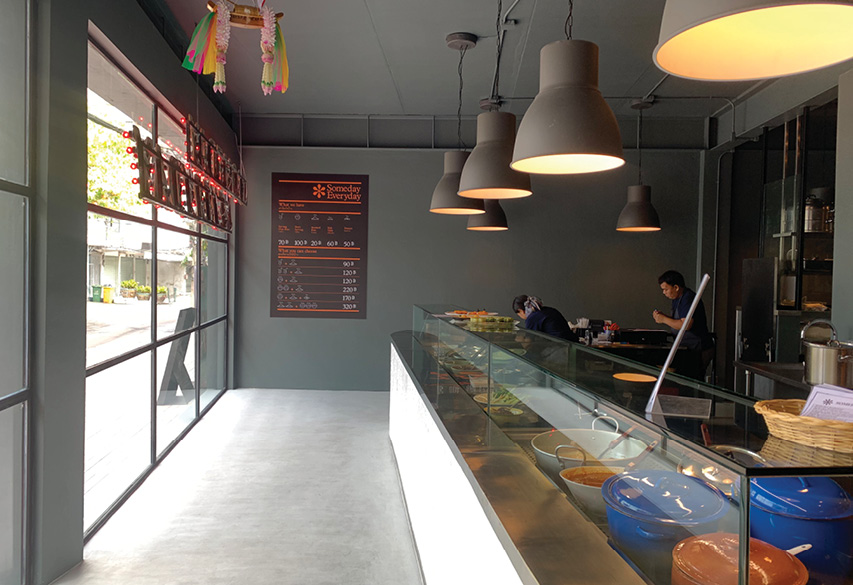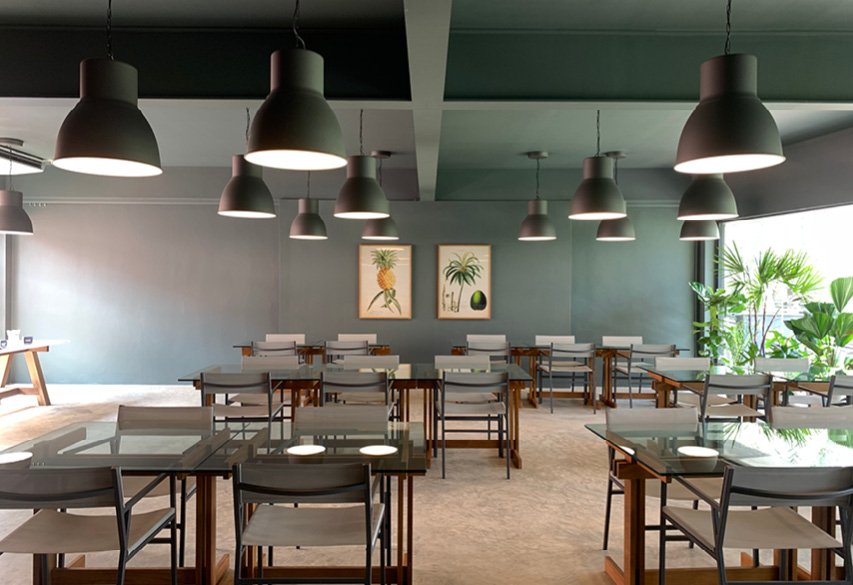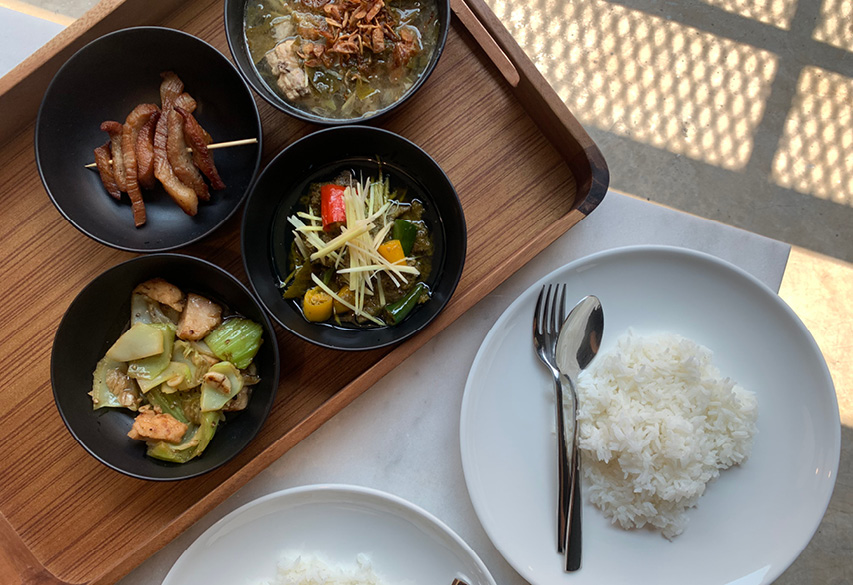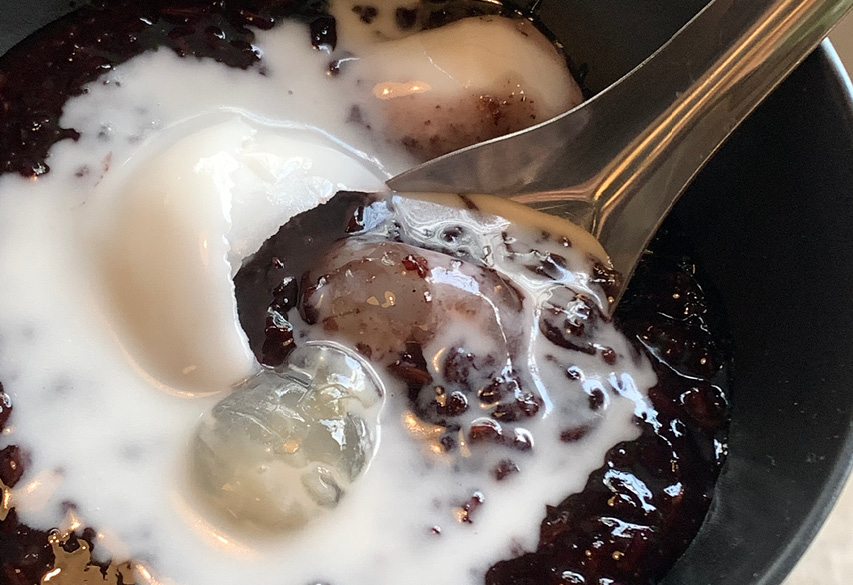 Credit: Sansern Khriengprinyakich