BANGKOK RESTAURANT
Soho Pizza
Grab and go New York-style pizza touches down on Soi 11.
This review took place in June 2018 and is based on a visit to the restaurant without the restaurant's knowledge. For more on BK's review policy, click here.
---
"Finally, proper New York-style pizza in Bangkok!" was the general sentiment we heard when Soho Pizza launched on boozy Sukhumvit 11 in January 2019.
Armed with a team trained by Anthony Falco, a somewhat famous "pizza consultant" with nine years in the NYC pizza game, Soho's wide-bottomed, thin-crust pies have all the hallmarks of a good New York slice. The base is crunchy but still soft enough to fold in half, the sauce is slightly sweet and tangy, and there's just enough grease to leave some residue on your paper plate. One will satisfy most, two and you're stuffed, three and you're a madman.
They're not the first NYC pizza pusher in town. Ronny's New York Pizza and Pizza Mania have been dishing out similar pies for years. What makes Soho stand out is its by-the-slice format. The neon-lit counter feels very similar to what you'll find across North America—a big windowed pizza display next to a multi-layer oven billowing plumes of heat, an army of pizza cooks frantically scurrying away in the background, and gaggles of late-night wanderers eating their pies from paper plates. The armory of accouterments is there too—Tabasco, chili flakes and oregano—to pile on as heavily as you like.
The place looks the part, and the pizzas taste the part. We've heard grumblings of inconsistent quality, mostly regarding the 18-inch takeaway pies, which we haven't ordered. By the slice, the experience is great and a tad nostalgic. The classic pepperoni (B150/slice, B750/18-inch) has that oh-so-satisfying salty tang to break up its generous bed of gooey mozzarella. The cheese pizza achieves that balance equally well (B120/slice, B600/18-inch), but this time with stabs of sharp caciocavallo and Parmigiano. Stick to these two and you're golden.
There are six options in total if you want to change things up—not all of them available by the slice. The sausage and peppers (B150/slice) and roasted mushroom (B140/slice) are fine, but on repeat visits we found ourselves sticking with pepperoni and cheese.
There is an elephant in the room we can't avoid: price. B150 for a slice of pepperoni pizza is nearly US$5. That's similar to top-tier venues in NYC and San Francisco, and way higher than the family-run pizza haunts most New Yorkers frequent. Soho nails the look and feel, the slices are crispy, greasy and satisfying, but they whiff the "cheap and cheerful" part. Has that stopped us from going back? No. If you're dying for a good grab-and-go slice in Bangkok, Soho is your spot.
---
Other branches: The Commons Saladaeng; The Mall Ngamwongwan; Thonglor (opening soon)
---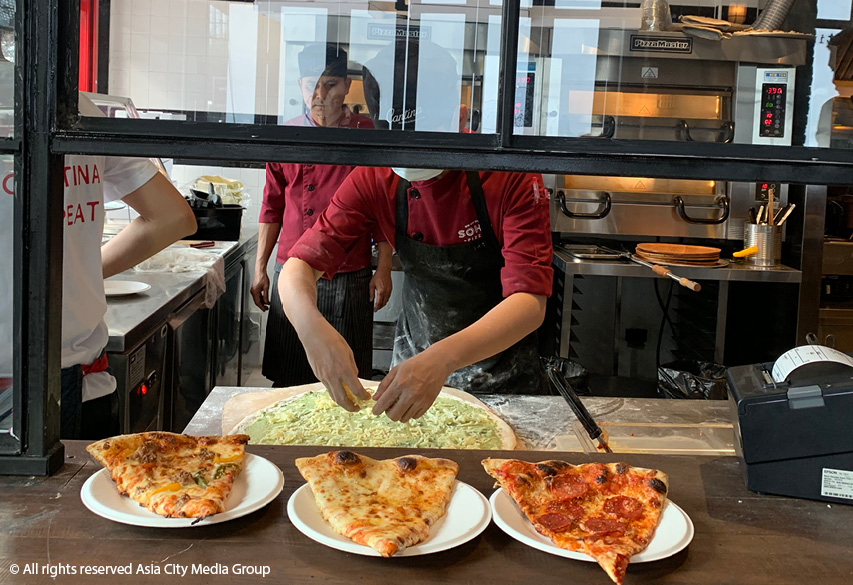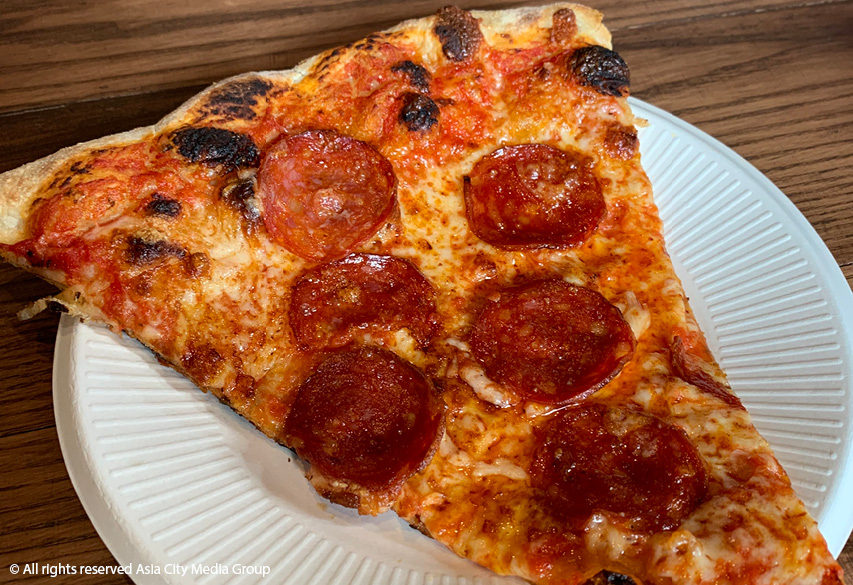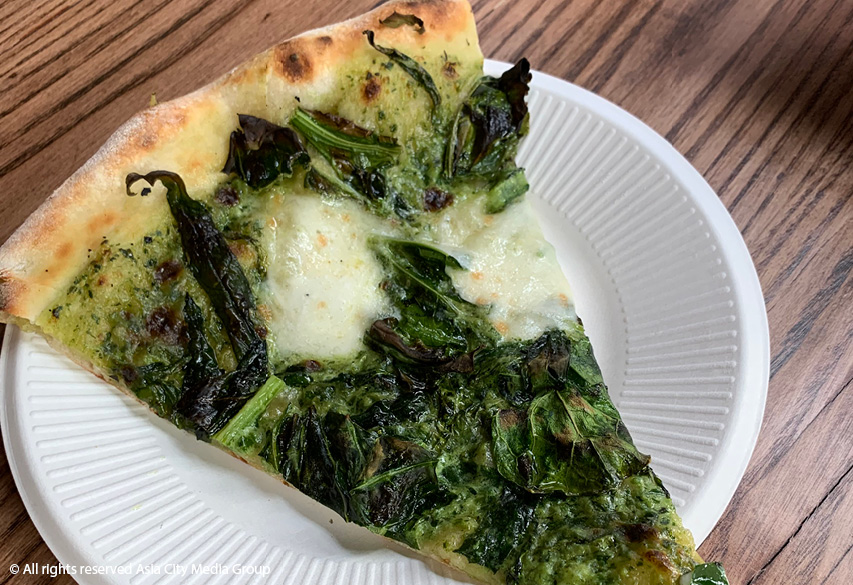 Venue Details
Address:
Soho Pizza, Eleven, 26/3 Sukhumvit Soi 11, Bangkok, Thailand
Phone:
02-821-5113
Website:
www.facebook.com/sohopizzabkk
Area:
Nana Asoke
Cuisine:
American, Italian
Open since:
January, 2019
Opening hours:

Sun-Thu

11am-11pm

;

Fri-Sat

11-2am

Report a correction