BANGKOK RESTAURANT
Samrub Samrub Thai
Open at the new location now, but you might have to wait to get a seat.
The buzz: One of the most exciting and underrated Thai chefs, Prin Polsuk (formerly Nahm and Mandarin Oriental's Sala Rim Naam), has reopened Samrub Samrub Thai at a new location on the first floor space of his wife and business partner's (Thanyaporn "Mint" Jarukittikun's) childhood home in Saladaeng. The restaurant has generated buzz since their old location closed, and now, despite more seats, you might still need luck to get a seat.
The vibe: Through the door of the large, white four-floor building, you'll be greeted with a spacey but intimate open kitchen sporting a long counter that can seat up to 12 people. Mint grew up in this building and called it home for 30 years. While the first floor now operates as chef Prin's gastronomic playground, her family still lives above. So when we say this place is a cozy, family-style restaurant, we really mean it.
The food: This new menu is almost chef's table style—the main course served in a few different dishes to eat with rice (and top up as much as you want). Chef Prin says he'd like to preserve the family-sharing style meal. On top of recipes dating back to the Rama 6 era, you'll get to experience a true, unpretentious Thai meal. For B3,900 you get five different dishes for a main, such as the chicken and mangostreen hot soup, a clear, spicy soup with mangosteen sweetness. Or there's the fish kaeng pa (forest curry) from Chantaburi which is similar to the green curry but with culantro roots in the paste and topped with fresh culantro leaves, giving it that extra pungent freshness. Another highlight is Thailand's unofficial national dish everyone has for lunch—ka prao. At Samrub, chef Prin uses pork neck as the protein and the usual powerful garlicky flavor is softened by opting for shallots. Before moving to mains, you'll also get three starters that are basically flavor-bombs: osyter with red sauce, duck breast and rum, and charcoal grilled bamboo clams. Dessert is Regency brandy mixed with pineapple and grape juice—think Pina Colada cocktail Thai style—served with fresh grape and coconut kanom dok jok, the kind you'll find at a traditional Thai market. Samrub Samrub Thai is open for two rounds per day at 5:30pm and 8pm.
Why we'd come back:
These days, many fine-dining spots complicate things, showing off their skills or "fusion" knowledge. To be able to find simple, unpretentious good food that still requires equal skill and is actually satisfying for the soul is rare, but chef Prin does it well and in such a humbling way. While his other restaurant,
Vilas
, does offer fusion Thai food so expertly, this is the spot for no-BS Thai fine dining. For booking, add Line: @samrubforthai.
By Choltanutkun Tun-atiruj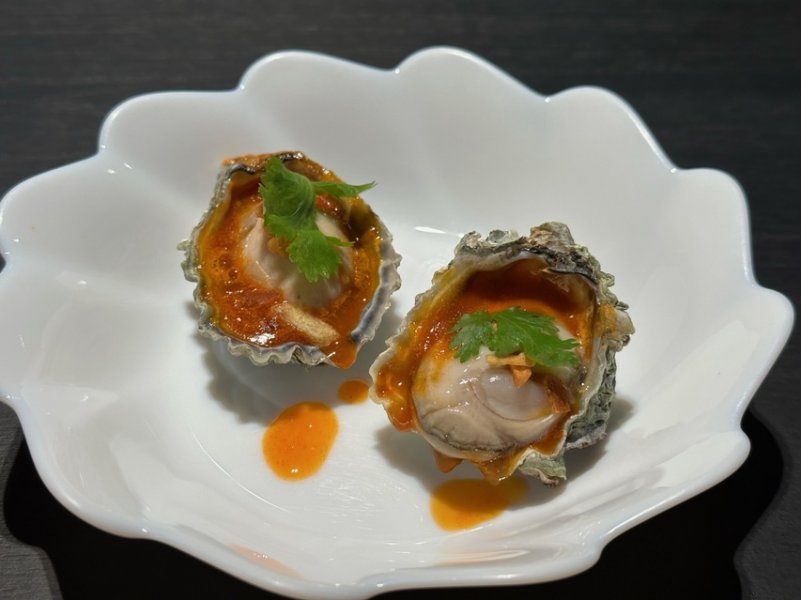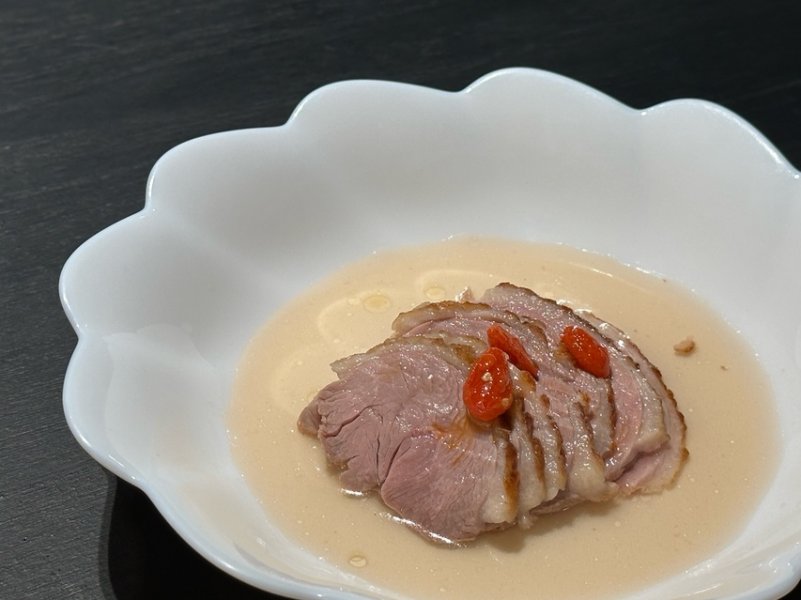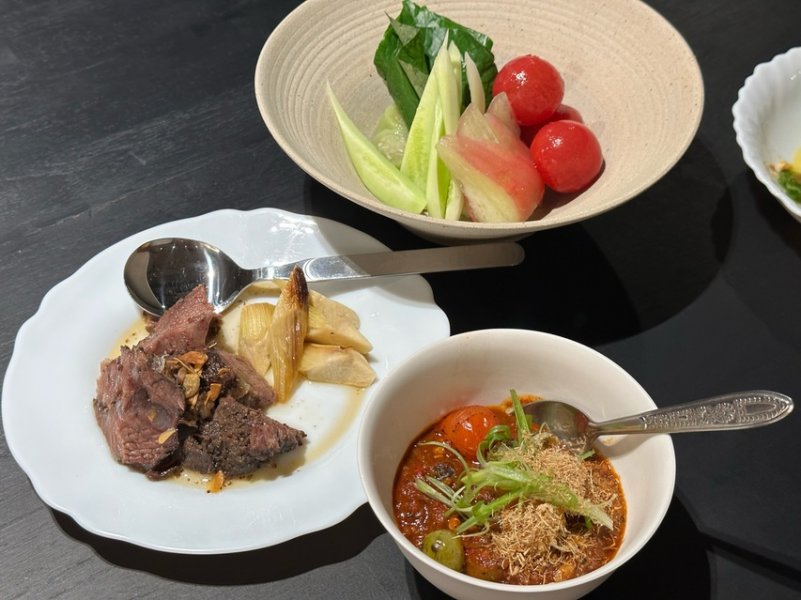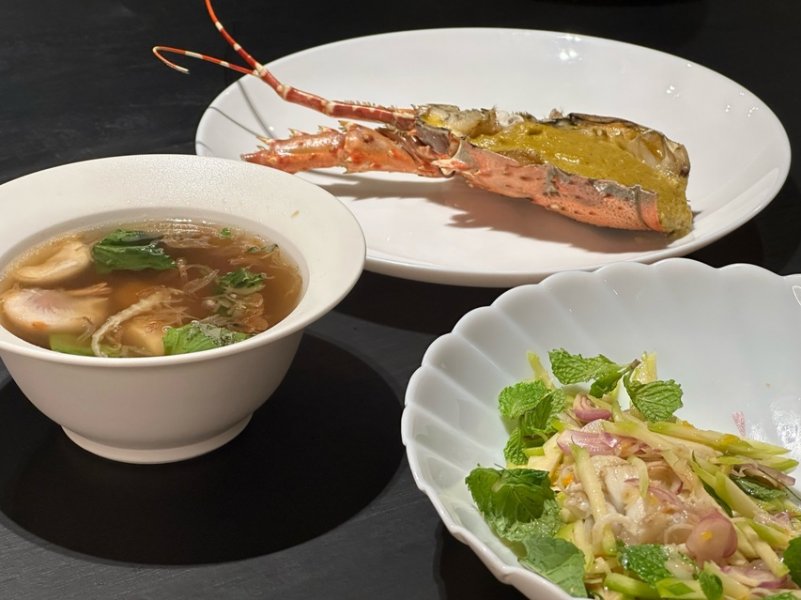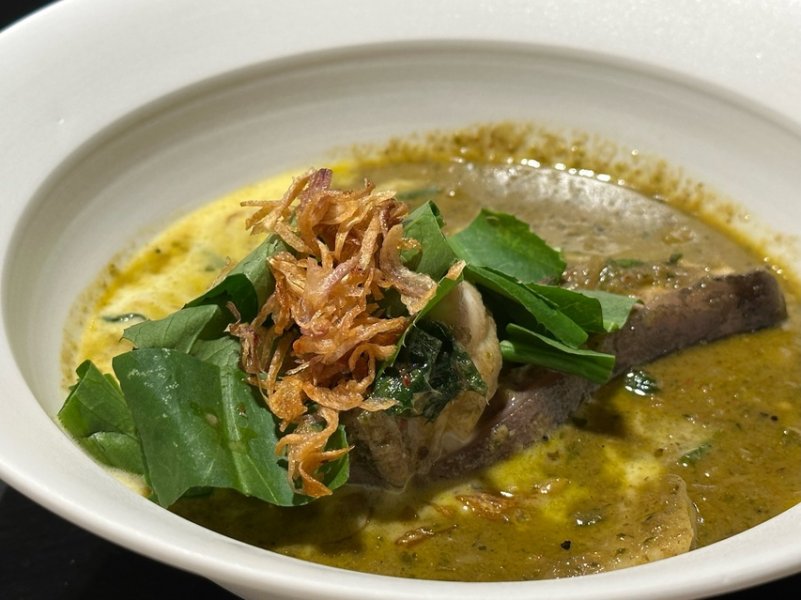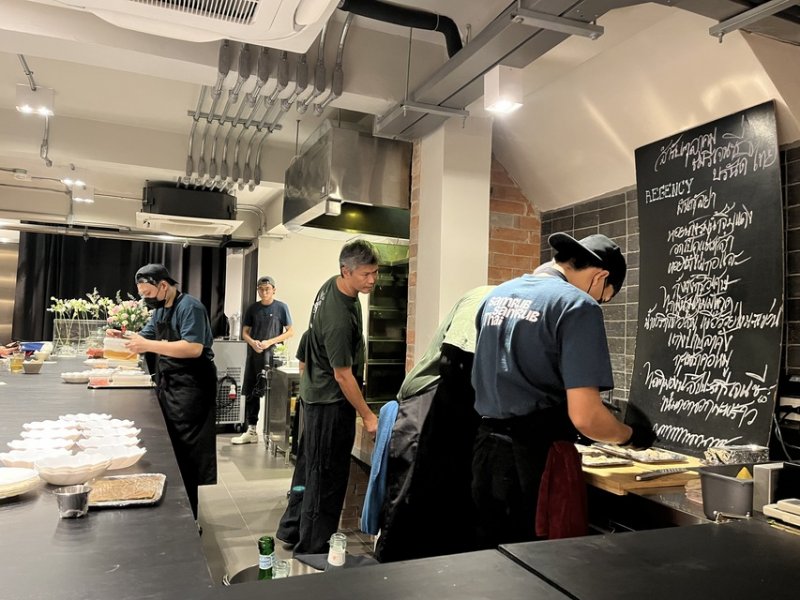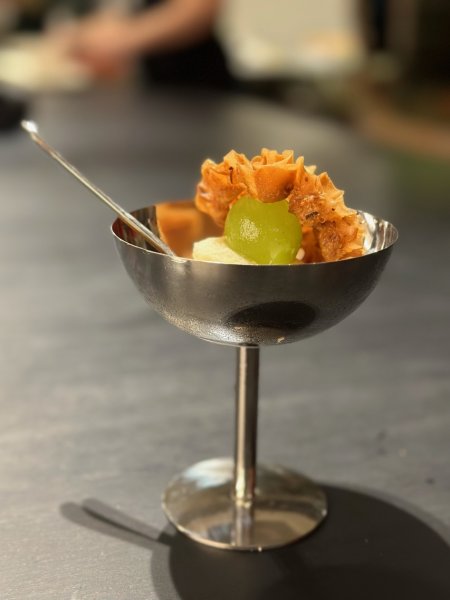 Photos: Pongsatorn Jaroenngarmsamer
Venue Details
Address:
Samrub Samrub Thai, 39/11 Soi Yommarat, Saladaeng Rd., Bangkok, Thailand
Area:
Silom
Cuisine:
Thai
Open since:
November, 2019
Report a correction