BANGKOK RESTAURANT
Sam-Rub
This Ladphrao restaurant's homey Thai dishes will transport you to your childhood
The buzz: The homey dishes of this Lad Prao cafe and restaurant will transport you right back to childhood, family-style dinners. Throw in a stand-alone house, coffee classics and many cozy corners and you've got a place to sit all Sunday afternoon.
The decor: It's hard to believe this restaurant exists inside Bangkok. It looks right out of a suburban dream: wood-paneled house painted white and pine-green, sunny greenhouse extension, trees and bushes framing the whole vision. The inside has equal charm, with crochet mats, vintage Thai furniture and accoutrements like retro cameras and portable turntables dotting the rooms.
The food: Sam-Rub is Thai for a set of shared dishes, which about sums up how the food's meant to be enjoyed. The menu comes straight from the owner's family recipes, looking conventional on first glance, but served subtly spiked, like in the yam nuea (B139) that comes with surprising bursts of grape. Also comforting are the not-so-spicy salad that's made with beetroot-dyed mung bean noodle (B129) and the khao pad pong gari muu waan (curry powder fried rice with sweet pork, B119). The house special is a Sam-Rub pad kaprao with crispy pork belly (B119), which deserves special attention for its crunchy and juicy pork, and rice that's fragrant with kaprao leaves. The dessert of tab tim krob (crispy water chestnuts in coconut milk, B49) is good, but better than the benchmark set by MK? Nah.
The drinks: On the cafe end, Sam-Rub serves single-origin Thai beans, which in a latte (B65) is serviceable if not special. The Iced Mint Cocoa (B90) is rich and refreshing, going down like dessert. The Tropical Espresso (B80) is original but too sour, made up of lime juice and soda water and a sprinkling of chili.
Why we'd come back: It's a stand-in for home, the sort of place you can show up to with a group of coworkers, friends or family for a slice of everyday life and a plate of quality food. Marvin Schulz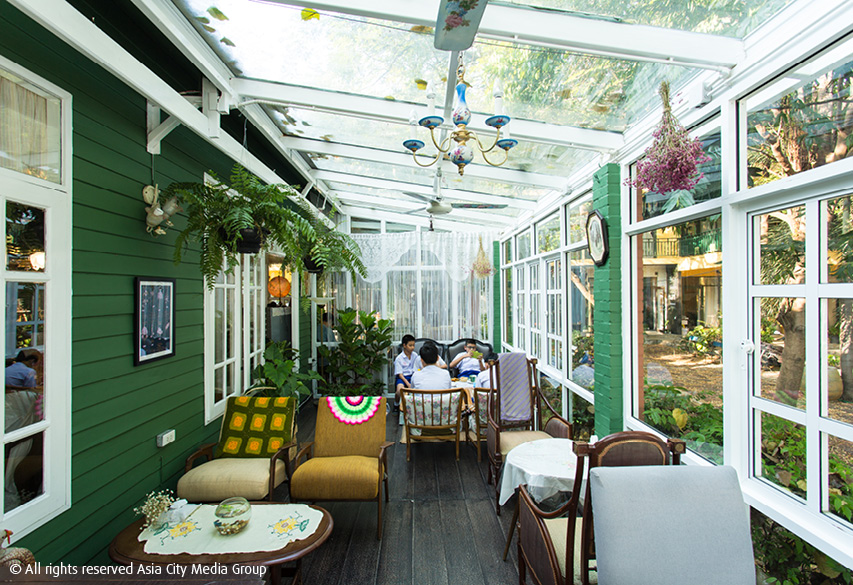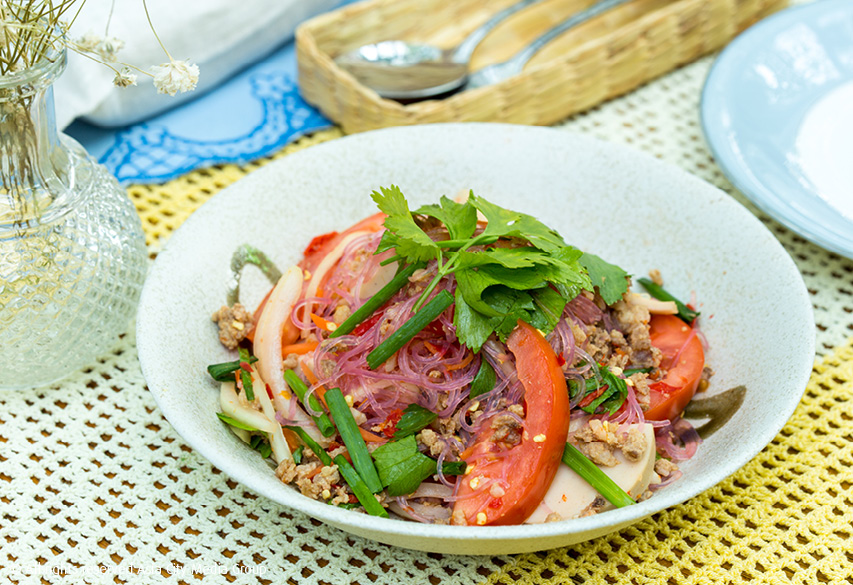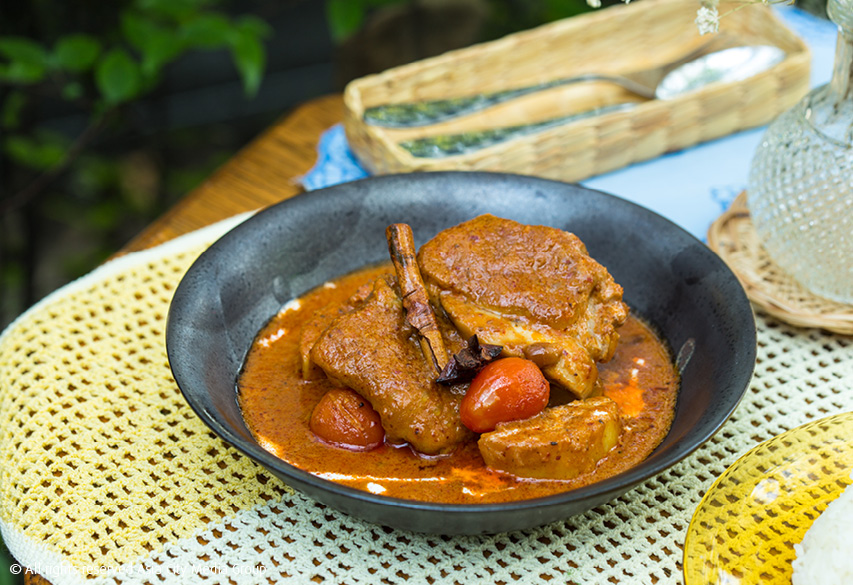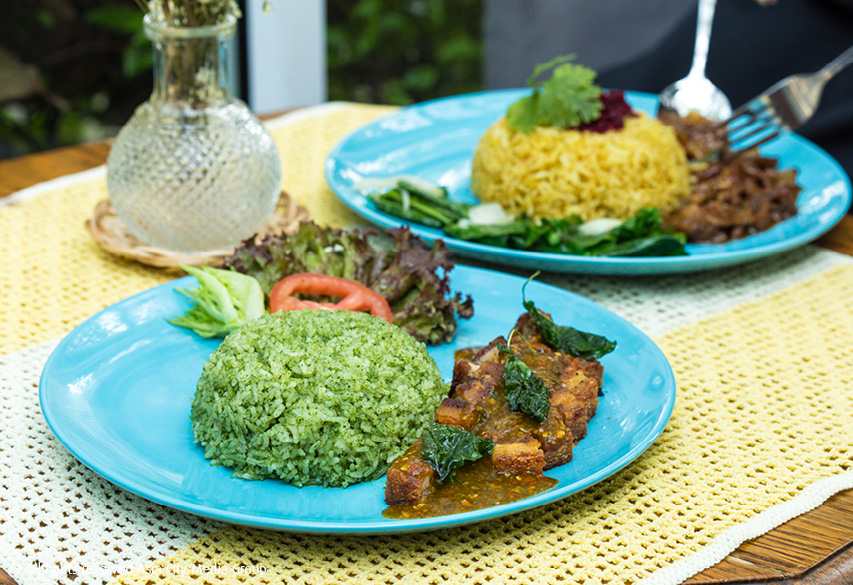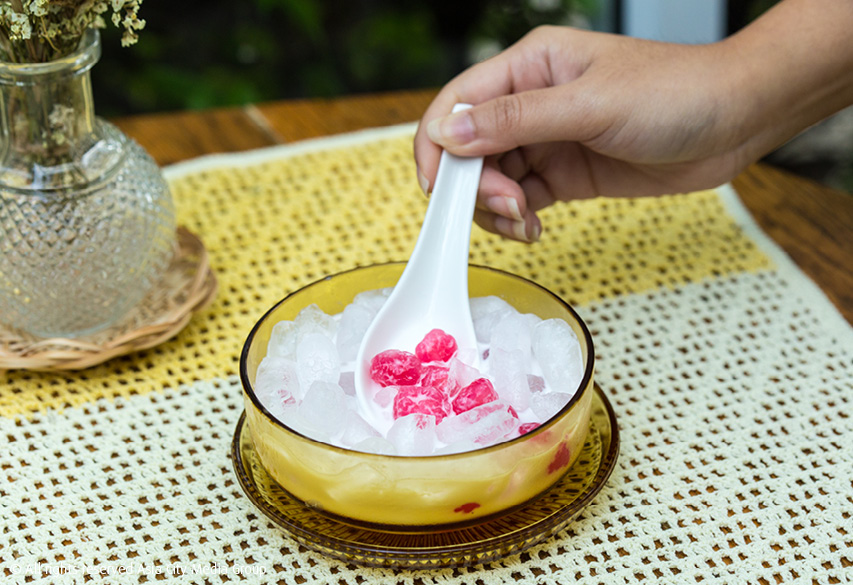 Venue Details
Address:
Sam-Rub, 8/37 Lad Phrao Soi 8, Bangkok, Thailand
Website:
goo.gl/rknuJR
Area:
Lad Phrao
Cuisine:
Thai
Open since:
February, 2018
Opening hours:

Thu-Sun

10am-1pm, 3-9pm

;

Mon

10am-1pm, 3-9pm

;

Tue

10am-1pm, 3-9pm

Report a correction