BANGKOK RESTAURANT
Rue De Mansri
This French hideaway is part cafe, part photography studio.
The buzz: Breathing new life into a King Rama VI-era building close to the Golden Mount, this hideaway is part chic cafe, part photography studio and wholly dedeicated to its vintage vibe.
The vibe: The ground floor is a charming cafe, while the second floor can transform from cafe to photography studio for private bookings. There's also a compact rooftop area overlooking the turreted water plant opposite. Evidence of the 130-year-old building's former life as a tram station comes in the original scuffed green walls, that have been revealed by chipping away the brick facade. The photogenic interior combines vintage furnishings and knick-knacks—scales, ship signalling lights, old suitcases—with chandeliers, decorative window bars, photography equipment and scenic paintings for a cozy, rustic feel. Seating is a mish mash of cushioned '70s armchairs, antique sofas, plump leather bean bags, upcycled bicycle parts and wooden desk chairs.
The food and drink: The Thai coffee beans here are selected and roasted by Ari's popular Bangkok Espresso Bar. Be sure to try their signature iced Marocchino (B75), an indulgent mix of chocolate, milk and espresso, or a refreshing Black Coco Mint (B75), which tastes like like mint choc-chip ice cream in a glass. For something fruitier, go for a sparkling Italian soda (B75). Buttery, fresh-baked pastries like the almond croissant (B45) and chocolate Danish (B50) use dough sourced from the enduringly popular, French-owned Nana Jungle bakery in Chiang Mai. For something more filling, there's also chicken pie (B75) or ham-cheese pie (B85).
Why we'd come back: This is the ideal place to recharge after a day exploring the Old Town or to spend a day doing some chilled-out work on your laptop. Plus, the croissants are some of the best in Bangkok.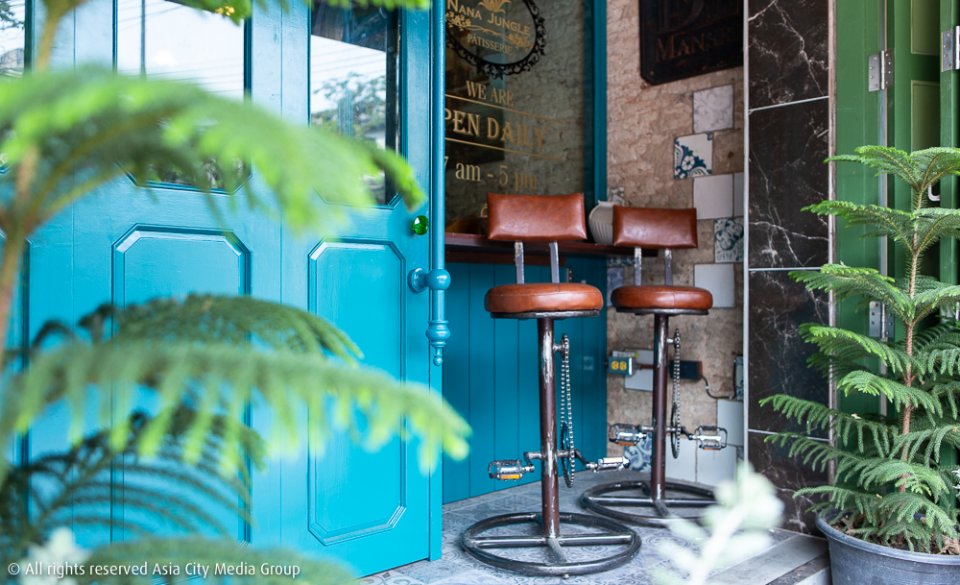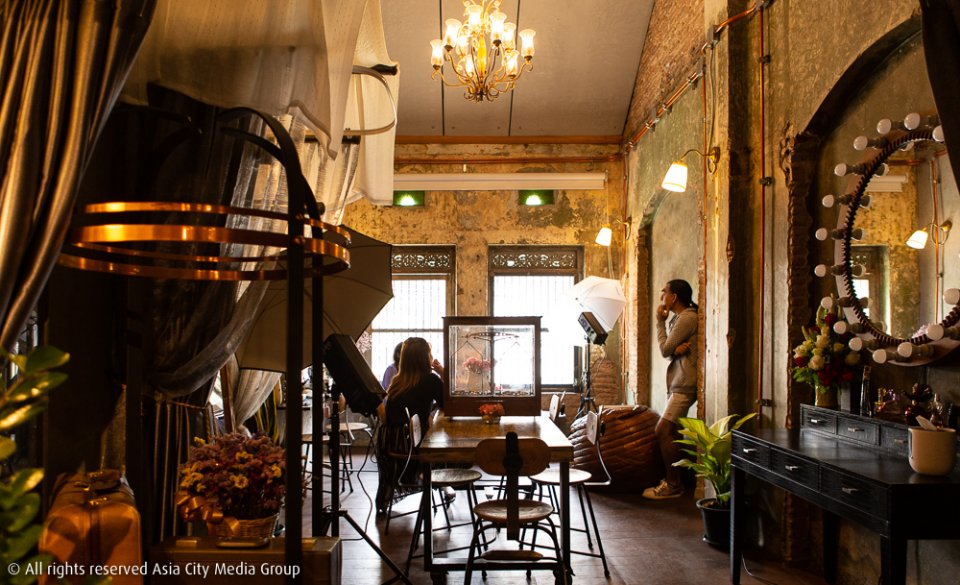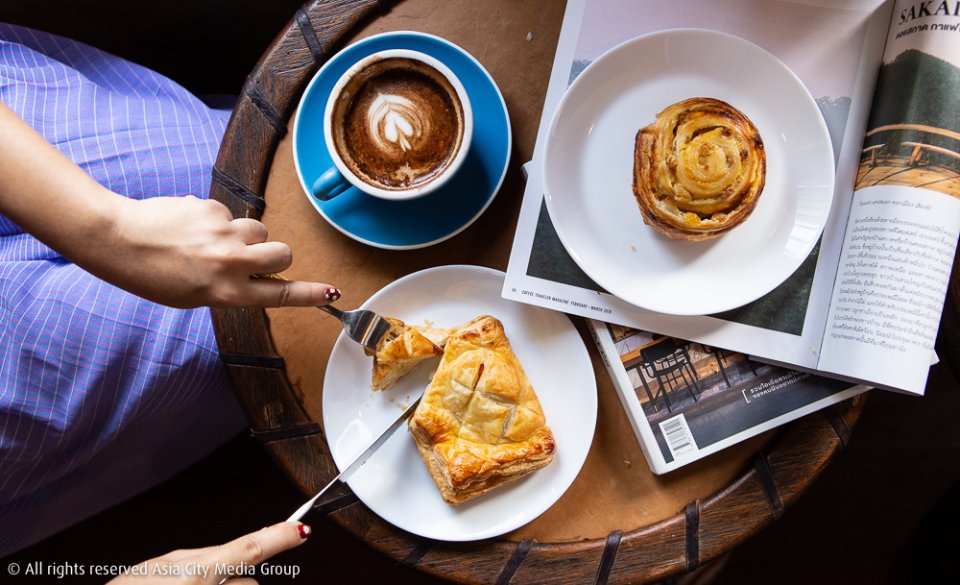 Venue Details
Address:
Rue De Mansri, 417 Bamrungmuang Rd., Bangkok, Thailand
Phone:
083-158-9999
Website:
www.facebook.com/ruedemansri
Area:
Rattanakosin (Old Town)
Cuisine:
Cafe
Open since:
February, 2019
Opening hours:

daily

5am-3pm

Report a correction