BANGKOK RESTAURANT
Potion Essential
Get familiar with macronutrients at this new superfood cafe.
A recent fixture on the city's health and wellness events scene, Potion Essential seeks to add superfood to your culinary vocabulary with its Sathorn cafe.
The two-story space caters to cafe-hoppers with colorful accents that contrast the monochromatic setting—bold, bright plates of food, vibrant juices, quotes in purple neon tubing splashed against granite-gray flooring and all-white décor. But Potion Essential is more about food that makes you feel good than eye candy.
Packed with macronutrient-rich ingredients like avocado, quinoa, and chickpeas, the menu offers hearty, healthy fare to fuel fast-paced and typically indulgent urban lifestyles.
Savory favorites include the chicken quinoa salad (B240), spicy chickpea pumpkin salad (B240), and avocado, bacon, and chickpea toast with balsamic reduction (B280). If you prefer your toast as dessert, opt for the avocado cacao mousse with passionfruit (B240).
There are a variety of refreshing, homemade juice options to wash it all down (B130/bottle), each a different "potion." The red, for instance, combines watermelon, passionfruit, and tomato, while the yellow combines pineapple and celery.
For dessert, there are sugar-free treats like banana muffins (macadamia, almond, or chocolate chip) drizzled with cocoa and made with soy milk (B80).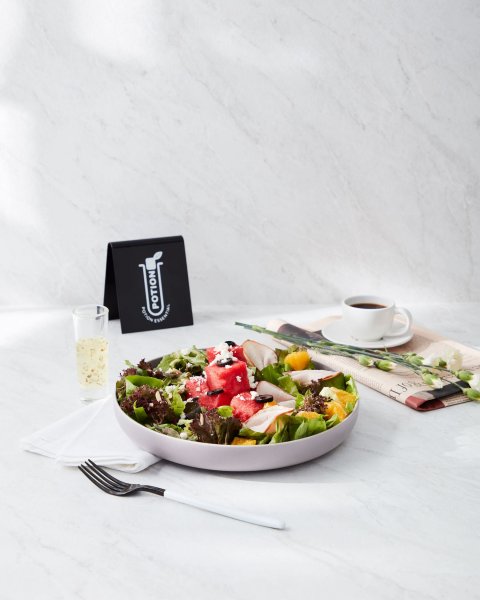 All images courtesy of Potion Essential