BANGKOK RESTAURANT
One Ounce at Chang Chui
The restaurant is the best reason to make the trek to Chang Chui.
The best reason to trek out to Chang Chui art complex, Once Ounce shares a name with its sister coffee shop on Ekkamai—but don't expect drab, cafe-hopper fodder here. Head chef Parkorn "Tan" Kosiyabong earned his molecular gastronomy stripes in the three-star Azurmendi in Spain, but now helms a menu devoted to Thai ingredients used in completely new ways, whether it's a Korea-referencing plate of gnocci or a tiramisu made with Chiang Mai coffee.
One Ounce for Onion, Ekkamai's always-in-fashion brunch spot, turned heads with its expansion to Thonburi's Chang Chui art complex in mid-2017. In addition to the pastries and pastas upon which the original made its name, the newbie serves up an A4-size menu of goodies from head chef Parkorn "Tan" Kosiyabong that takes local produce in rewarding directions. Across a mere seven dishes (a Korea-referencing plate of gnocchi [B300] here, a Japanese-indebted salad [B180] there), chef Tan shows there's life yet in Bangkok cafe food, and just about justifies your schlep across the river.
We've previously raved about the Dirty Bird (B180), in which the only thing better than piled-high mass of fried chicken thigh is the sauce in which it sits—a gooey, decadent mix of ground peanuts, sweet soy sauce and lemon. Complaints? Well, we really ought to have ordered a double serving: finger lickin' good.
The hand-rolled gnocchi with crab curry (B230) proves the kitchen can do subtle too. Mildly spiced, the dish wins out for its depth of texture: juicy, plentiful chunks of crab, crunchy pickled daikon, delicate gnocchi.
Another dish spiked with personality is the Bollywood Baller (B260), spicy pork meatballs atop a creamy cauliflower puree, whose flavors are turned up to 11 through a large parmesan crisp and liberal sprinkling of cranberries.
While the chicken pesto salad (B180) is fine and a notch above your regular cafe fodder, it only poses the question, why isn't there more to this menu? Settle instead for a coffee using Brave Roaster beans (excellent, but you knew that) and dessert. We recommend sidestepping the odd bingsu-referencing tiramisu (B140), with its distracting Americano granita, for the krong krang (B120), a fresh and fun rendition of Thai rice-flour dumplings in coconut milk.
As for the setting, visiting this iteration of One Ounce feels like stepping inside a large vintage warehouse, as the airy space it shares with stationery and book specialists Lamune and Booksmith is all decked out in mismatched furniture and art of varying quality. It's fun, but also a little lonely if Chang Chui is having one of its quieter moments. But don't hold the out-of-the-way location against it; One Ounce is a refreshingly creative detour that leaves us craving more.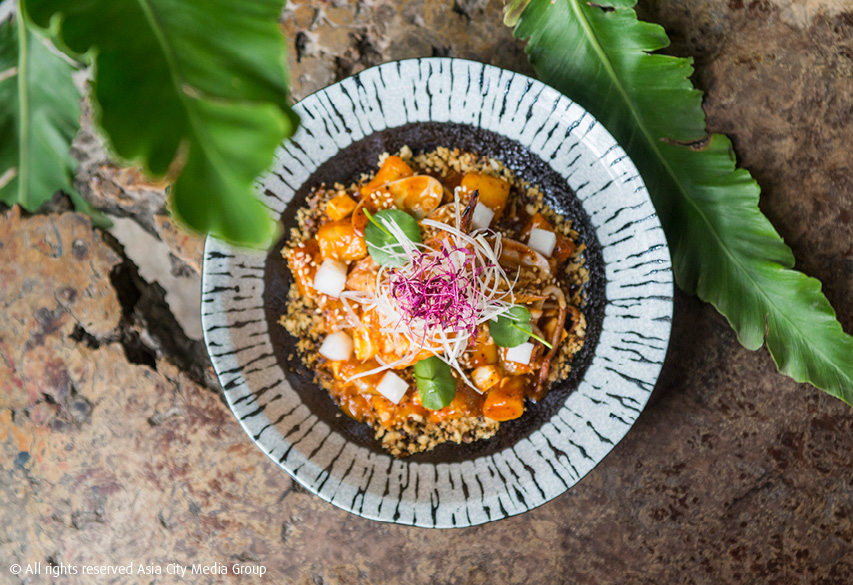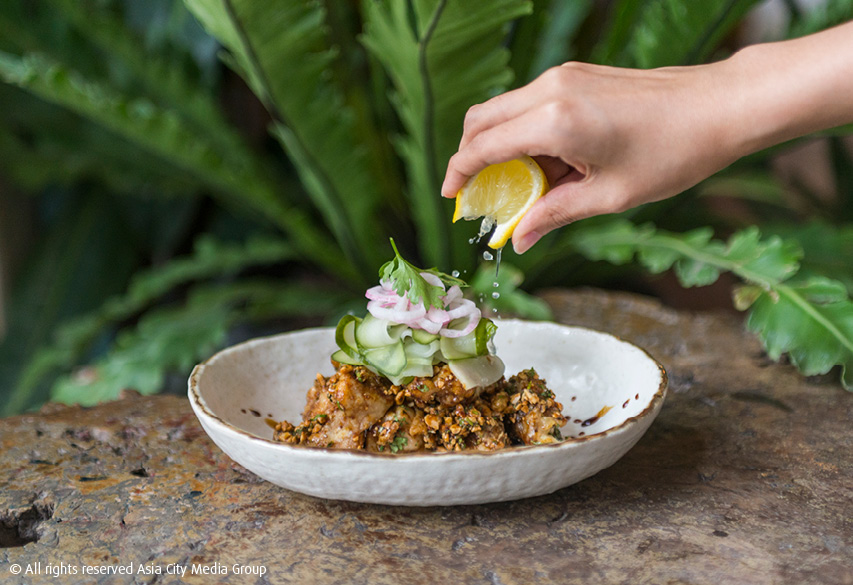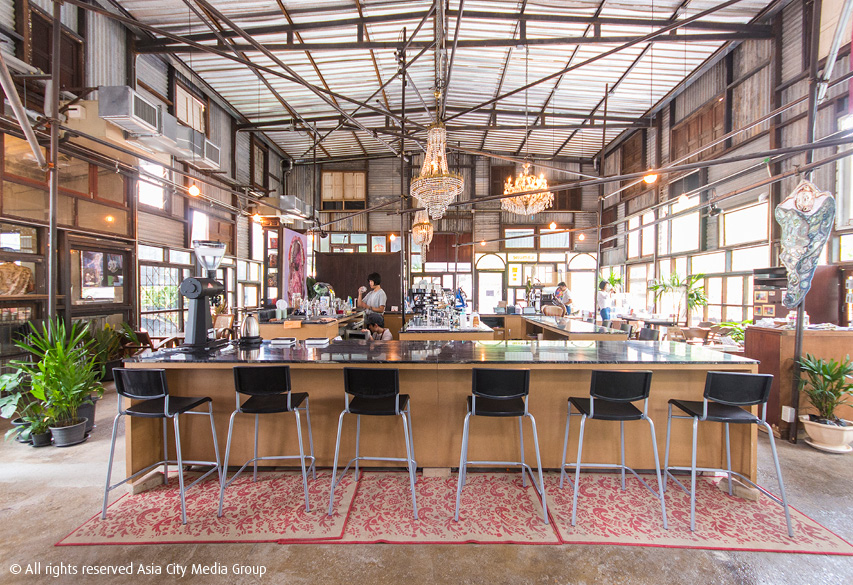 ---
This review took place in April 2018 and is based on a visit to the restaurant without the restaurant's knowledge. For more on BK's review policy, click here.
Venue Details
Address:
One Ounce at Chang Chui, Chang Chui, 460/8 Sirindhorn Rd., Bangkok, Thailand
Phone:
02-116-6076
Cuisine:
International
Price Range:
BB -

BBB

Open since:
July, 2017
Opening hours:

Tue-Sun

10am-7pm

Parking available
Report a correction