BANGKOK RESTAURANT
No Name Noodle
Love the food, hate the rules.
This review took place in January 2023 and is based on a visit to the restaurant without the restaurant's knowledge. For more on BK's review policy, click here.
Since opening in early 2022, No Name Noodle has been almost hilariously busy—even media outlets have to join the queues like everyone else.
They often open for bookings on a Sunday morning and are almost immediately booked. For this visit, a friend reserved and couldn't make it, so we got lucky. If you want to eat here, keep trying. Pro tip: They post availability to their Instagram stories when they have a last-minute cancellation, so turn on their account's notifications.
There are only two items on the menu in addition to the specials, limited to a very small number a day and booked in advance, and the floor staff explain each of the two sets after you're seated.
We ordered Chef Shin's recommended Tokusei "clear" shio soba with gokubuto menma and buta meshi set (B620). The bowl comes as clear soba soup with sous-vide pork chashu and chicken chashu, brown egg, mushroom duxelles, and yuzu paste—with a small portion of Japanese pork chashu on rice with homemade tare sauce.
Once served, floor staff explain-slash-recommend exactly how you should eat it—even how you should taste your soup. It felt a little manic, afraid of doing something wrong or tasting the soup incorrectly.
For desserts, they have ice cream, and we got a scoop of yuzu (B65). Because each customer is only allowed 40 minutes to eat due to the high demand, the ice cream was served way too soon without asking if we were done with the food. We weren't. It had melted by the time we were done eating the soba. The ever-attentive staff, however, handled the situation well and offered a new scoop.
While the food is a bit on the pricey side for a bowl of soba, the quality and taste are 100-percent worth it. You get what you pay for, and there's no complaint from us about the food. Hence the four-star rating. It's a must-try, even if it's only once. We'd gladly go back—if we could get a seat, that is.
On the downside, there's the manufactured experience: the eating advice, the one bowl per customer, and, worst of all, the 40-minute time limit. Surely things could be relaxed a bit.
That said, some customers go crazy for this kind of assembly line process: the joy of exclusivity, the supply and demand, the feeling of being a cog in an important machine. For us, we think chef Shin needs to figure out a way to serve his amazing food without the rush.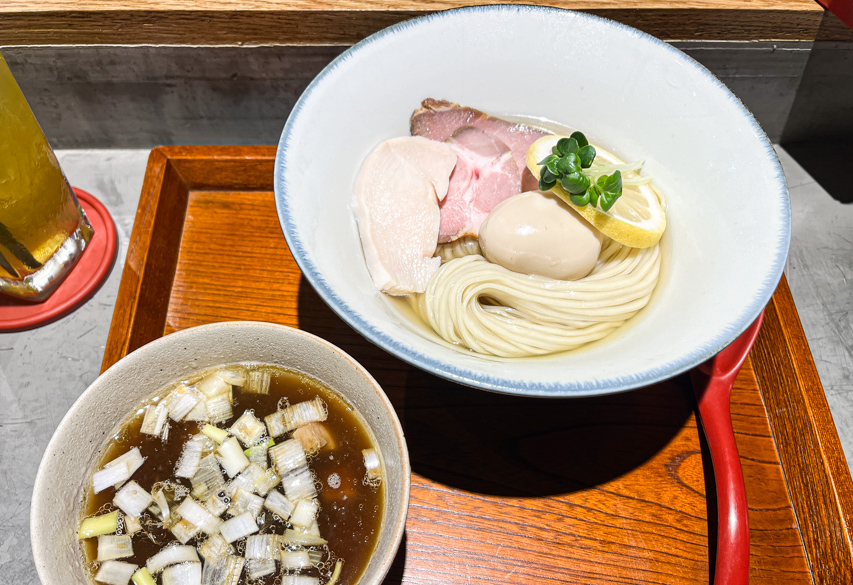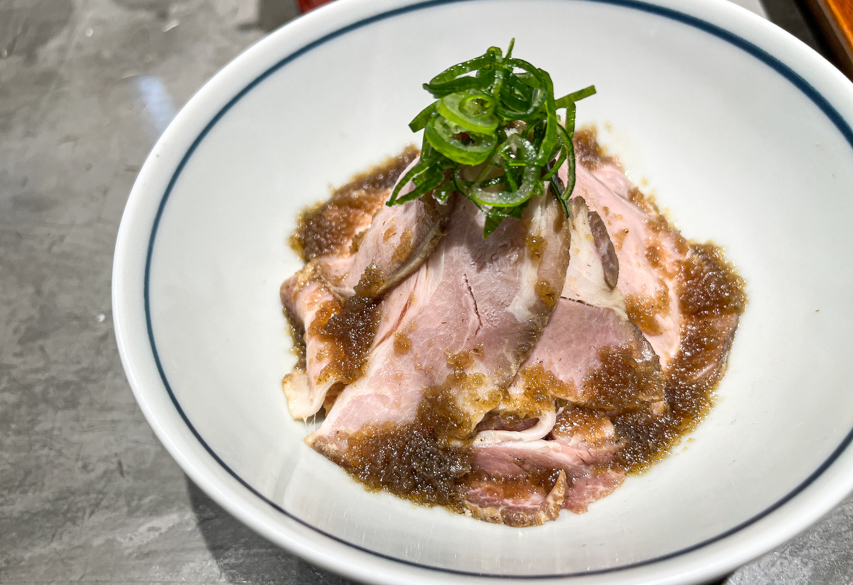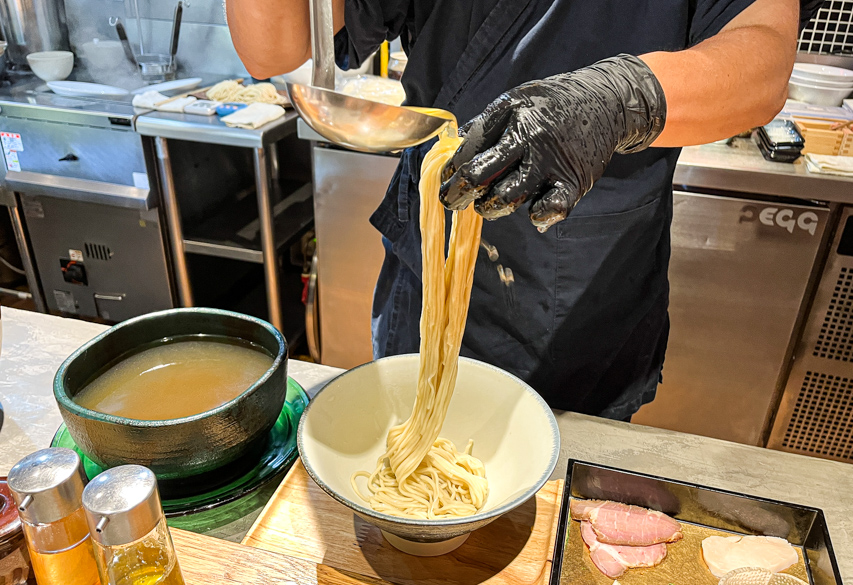 Venue Details
Address:
No Name Noodle, 1/2 1/F Room P2 Soi Athakravi 1 Sukhumvit 26 Rd., Bangkok, Thailand
Phone:
082-059-5417
Report a correction