BANGKOK RESTAURANT
Mr Jogg's
Indian and pan-Asian fast food spot could use a little kick.
This review took place in August 2022 and is based on a visit to the restaurant without the restaurant's knowledge. For more on BK's review policy, click here.
Within the cluster of board game cafes, cutesy milkshake shops, and trendy shipping container retail stores, you won't find any red velvet chairs or spice coloured walls here, a street food/fast food joint complete with antique curio, blue painted wooden benches, green and mustard subway tiles and a whole wall of French windows.
When you come to this part of Chula, you've got to bring something original or gimmicky. Mr Joggs went with the latter, but we're not entirely sure what the gimmick is.
The menu feels a little baffling at first but it's more point-and-grunt than mix-and-match. Chicken, prawns, paneer, mushrooms, baby corn, and cauliflower are the staples here, matched with their "Signature 65" seasoned crumb, tossed in a wok with choice of five sauces or doused in a serving of one of four curries.
Lacking paneer that day, we chose the mushrooms wok fried in Manchurian sauce (B140), butter curry chicken (B160), wok-fried chicken in butter spice (B160), signature chicken wings (B85 B), pawns (B105), and a side of lemon rice (B95) and naan (B55). As you can tell, prices are in the fast food range if perhaps a little high; you can eat for two here for under a grand, but you'll want more.
The portions were a bit disappointing, served in paper bowls. Both wings and prawns were crunchy but dry and lacking in spice. The chicken in butter curry was similarly meager and overly watery and none of the flavor options gave us much to think about. The butter spice on the wok-fried butter chicken was viscous and unremarkable.
The only sauce option that seemed to really hit the spot with any punch—especially at a restaurant with a chili mustache for a logo—was the Manchurian: dark brown, rich, spicy, and umami.
We washed all this down with a strawberry lassi (B75) and a mango strawberry Italian soda (B95), and both were what you'd expect from this sort of venue.
Vaguely Indian fast food isn't in itself a bad option obviously; My Butter Chicken in Phrom Phong is delightfully kitsch and you can order your curry by the kilo—and there are a few facets that might make Mr Jogg's a good stop.
For example, if you have vegetarian friends who want to eat until they need to be rolled away, Mr Jogg's provides a lot of options. You could, also, have a pretty good time here in what feels like a pretty chill space (with the Kenya-filmed Clark Gable film poster for Mogombo on the wall for some reason) slinging back B70 Singha beers and trying all the different sauces on different veggies and proteins.
But, nearby you've got durian cafes, crepes, top-end jiaozi—so you'd have to be pretty intrigued to take on Mr Jogg's instead. Beyond the distressing amount of single-use plastics, Mr Jogg's has a crisis of identity, and that's okay for a quick stop, especially for the student crowds. Hopefully in the future they can take the chilis on the logo and put them in the food.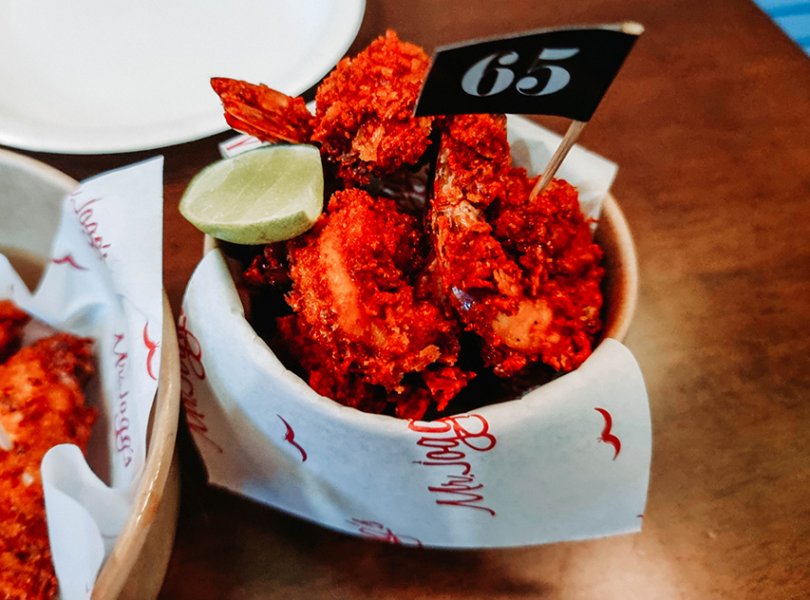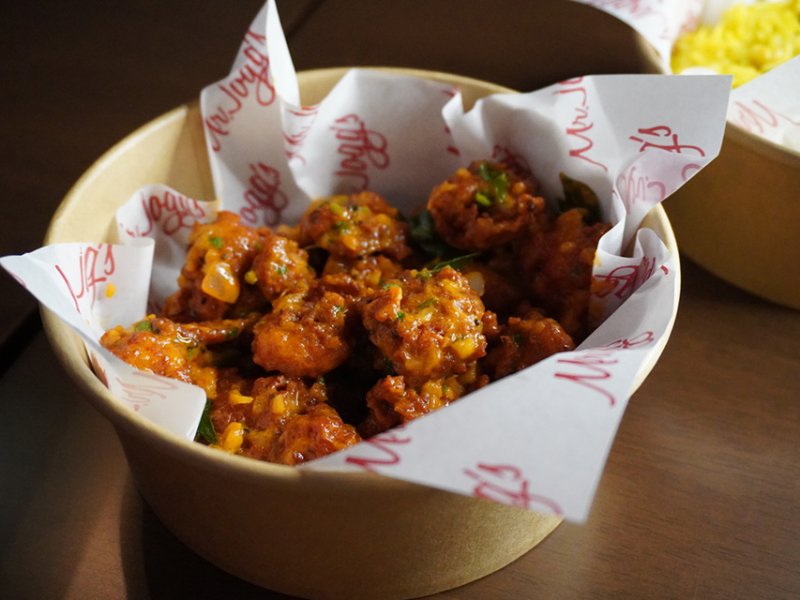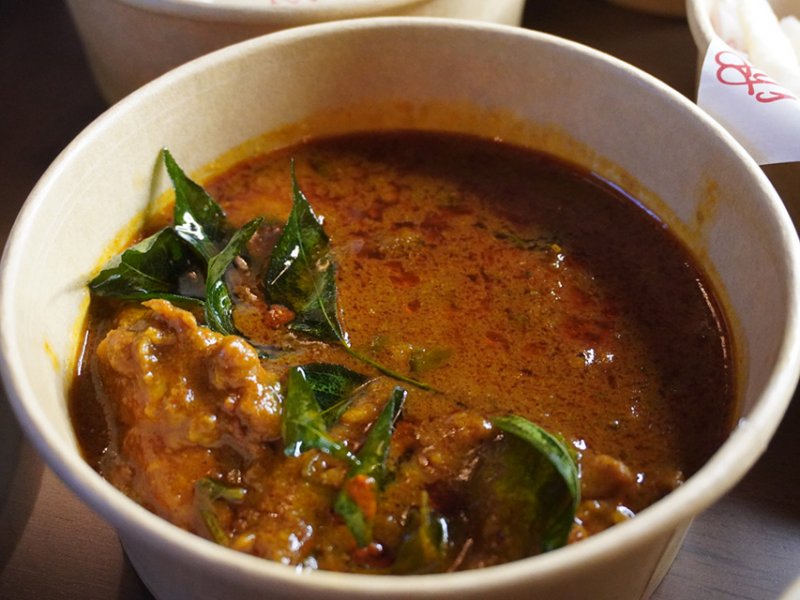 Venue Details
Address:
Mr Jogg's, 923 Block​ 28​, ​A119-A120​, Building A​,​ Floor 1​ Chulalongkorn, Bangkok, Thailand
Cuisine:
Indian
Opening hours:

daily

8am-8pm

Report a correction