BANGKOK RESTAURANT
Mozza by Cocotte
EmQuartier's pizzeria comes from the people behind Cocotte.
From the people behind Cocotte and Pesca, Mozza by Cocotte serves the Italian comfort food of chef Samuele Alvisi, who cribbed the recipe for the Mangia Fuoco pizza (burrata, nduja and ventricina sausage, chili, and garlic) from his grandmother. Chef Samuele used to be at London's Michelin-starred Stefano Cavallini. At his mid-century furnished, pattern tile-strewn new home, he also presides over a cocktail menu and reasonably big wine list.
This review took place in May 2018 and is based on a visit to the restaurant without the restaurant's knowledge. For more on BK's review policy, click here.
---
This pizzeria and Italian comfort food specialist is a runaway success. As many of EmQuartier's restaurants flounder, its ground-floor spot with outside terrace is rarely anything but full to bursting. But busy does not necessarily mean good (remember Wine Connection?).
The restaurant comes from the people behind Cocotte and Pesca. As with those two Med-leaning eateries, here you get a crowded, high-volume dining room that's adeptly managed by a multinational swarm of waitstaff. Unlike its flashier siblings, there are no overbearing, luminous lights, just patterned floor tiling, brown leather banquettes and a small deli display which strive for an autentico trattoria vibe.
Put it down to the bustling weekend trade, but our last visit found the kitchen's output rushed, bordering on sloppy. The insalata salsicce's (B340) barely browned slices of sausage scarcely resemble those pictured in the menu and give the rocket salad a stickiness that's off-putting. The grilled octopus of the polipo grigliato (B520) also comes in a rubbery, underdone state, plopped in a sickly sweet corn mousse more suited to dessert.
Onto the pizza, Mozza's main calling card, and there's little to fault about the produce of the Carpi Salerno pizza (B760), pitched to us as the best-seller: the Parma ham is salty and slightly nutty, the stracciatella rich and plentiful, the tomato sauce packed with the requisite acidity. However, it's the soggy base we take exception to, and the spongy crust which lacks any of those good air bubbles that a really satisfying hot-out-of-the-oven pizza will give you.
Then there are the prices. Starting at B420 for a margherita, Mozza's pizzas are right up there among Bangkok's upper crust: Peppina's margherita starts at B290, Il Bolognese's B280, for example, though admittedly Mozza's does feature the fancier mozzarella di bufala. For the non-purists, the lobster-and-pea-topped Lupicante pizza comes in at B1,390. Starters, too, are one and all above B300.
We'd expect less erratic execution for those prices, but a glance around the packed dining room—where truffle oil wafts through the air, and shellfish-topped pizza and pasta options are the norm—suggests there are plenty of people happy to pay them. And there are points in Mozza's favor: a hefty "Lasagna Della Nonno" (B480) whose layers burst forth with beefy bolognese; a satisfyingly creamy tiramisu (B290); and a reasonably lengthy wine list. Unfortunately, it's just not enough to win our hearts.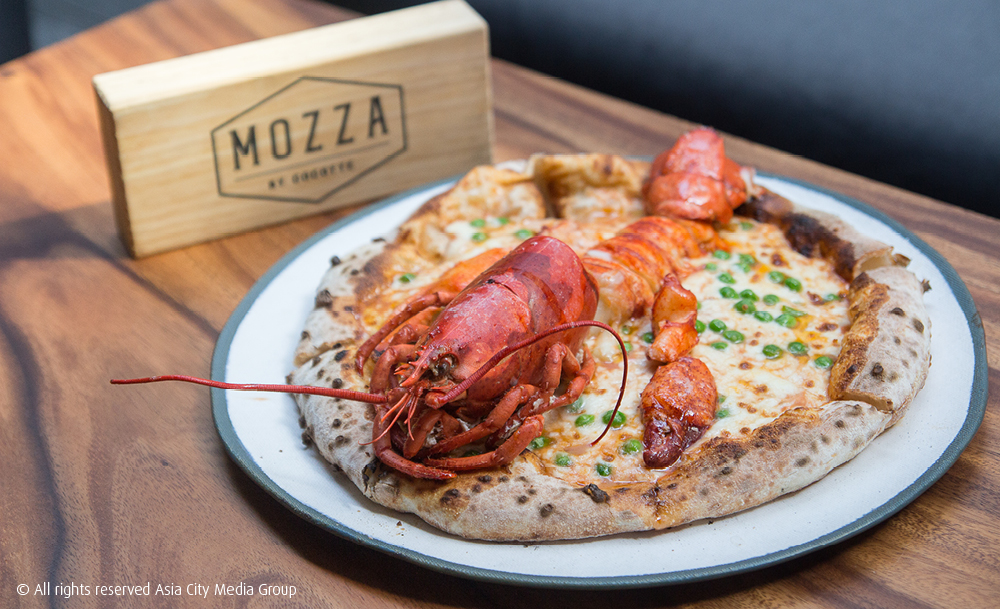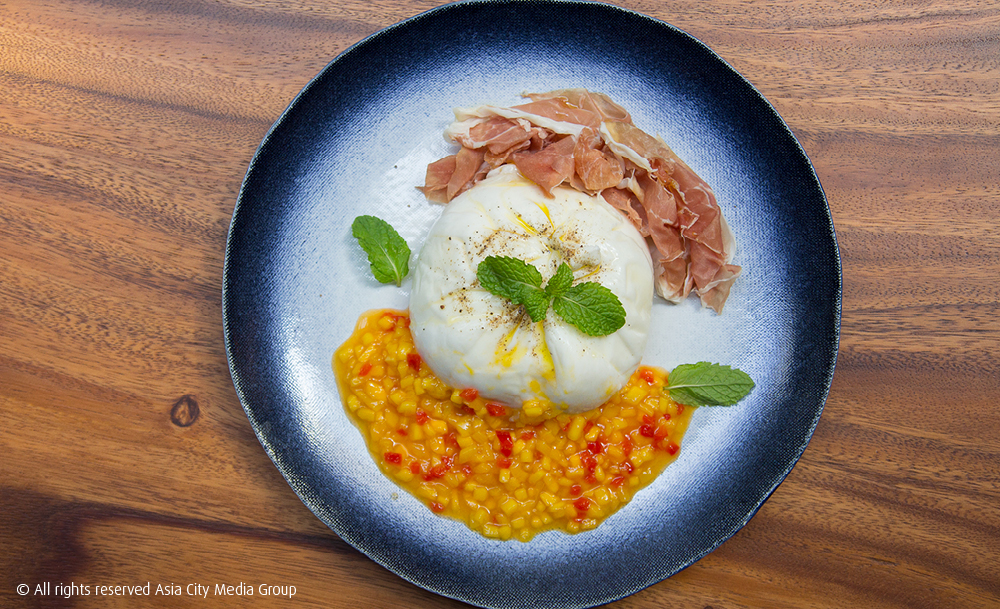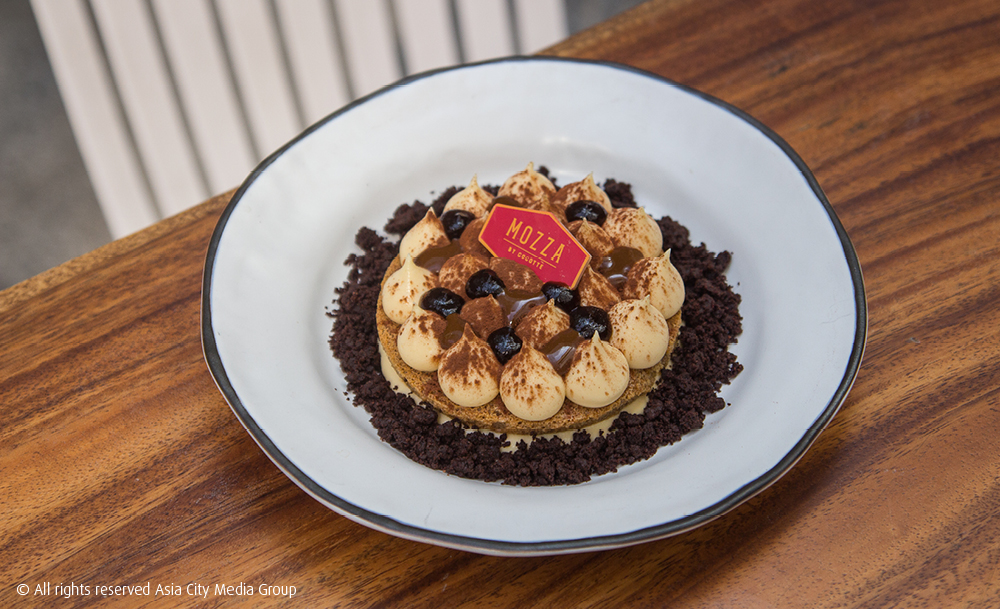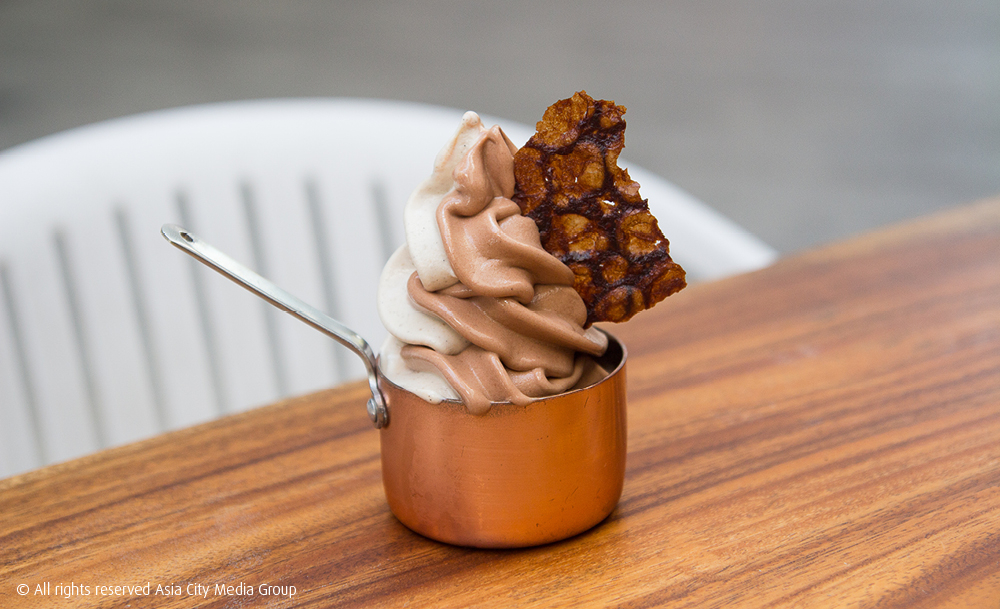 Venue Details
Address:
Mozza by Cocotte, G/F, Emquartier, Sukhumvit Rd., Bangkok, Thailand
Phone:
097-004-0072
Website:
www.facebook.com/Mozzabkk
Area:
Phrom Phong
Cuisine:
Italian
Open since:
December, 2017
Opening hours:

daily

9-9am

Parking available
Report a correction