BANGKOK RESTAURANT
Montagne
What's cooler than being cool? Ice cream—Parisian ice cream.
Bangkok is in no danger of running out of
ice cream parlors
, but this one from chef Bhupar "Poon" Choonharas caught our attention.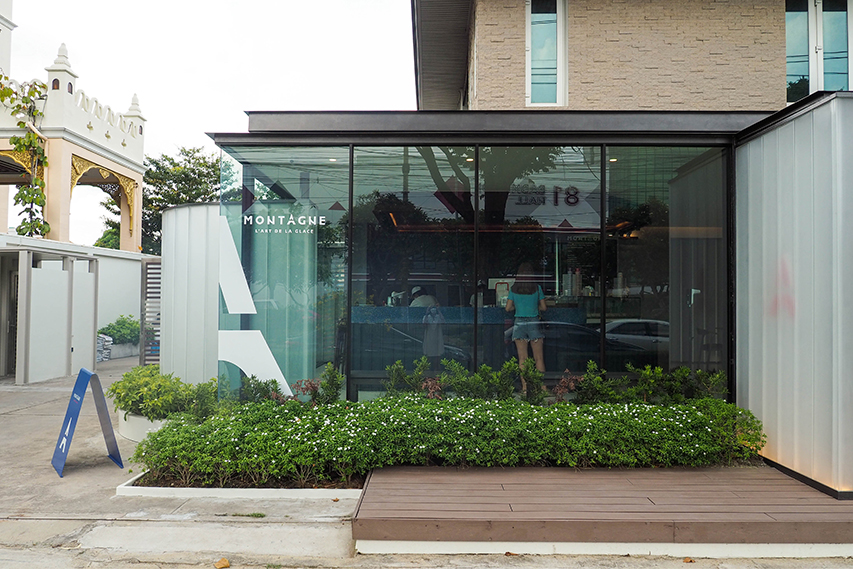 After winning Thailand's first Sweet Chef competition in 2018, Poon trained in France under ice cream master Emmanuel Ryon who received the Meilleur Ouvrier de France title for ice cream making in 2000. When he came back to Bangkok, Poon compressed his knowledge into the dainty Montagne on Rama 3.
"Like any other confectionery, ice cream deserves its own stage and presentation. I believe there are plenty of ways we can all enjoy our ice cream," Poon tells BK Magazine.
You'll find a mix of both traditional and unusual flavors (starting B80 to B120): Fleur de Benjamas (white chrysanthemum, honey, and yogurt sorbet), Ananas Shiso (pineapple and shiso sorbet), and Carotte Orange Gingembre (carrot, orange, and ginger sorbet).
Aside from bold flavors at the counter, Poon has a few special ice cream creations. Mille Feuille (B160), for example, reimagines the classic French confectionery with each component arranged into a single scoop; inside are delicate, crispy caramel layers and a flaky filo pastry on top.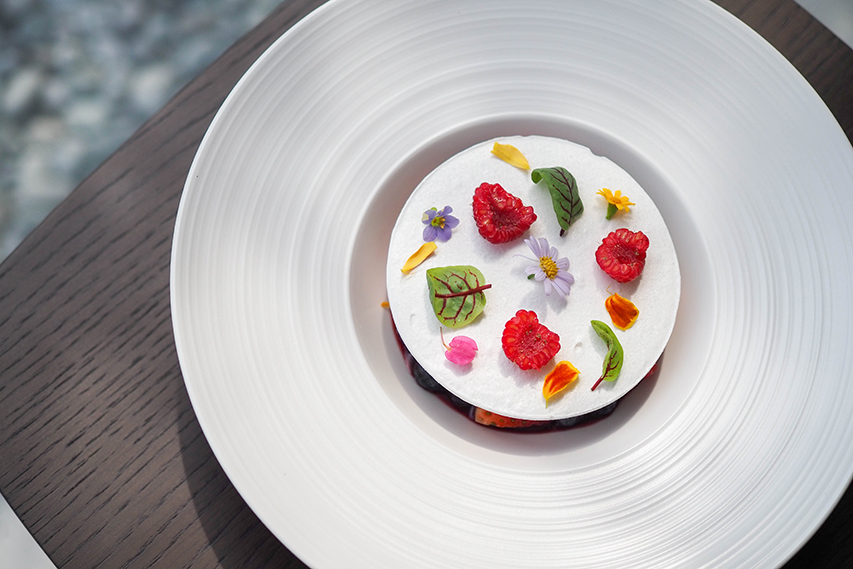 His artisan ice cream also accompanies his plated desserts, usually reserved for those who book beforehand. His Vacherin (B330) features vanilla ice cream and raspberry sorbet topped with a meringue plate arranged with fresh raspberries and edible flowers. We also loved Choux à la Noisette (B270), featuring hazelnut ice cream and creamy chocolate inside the crispy choux.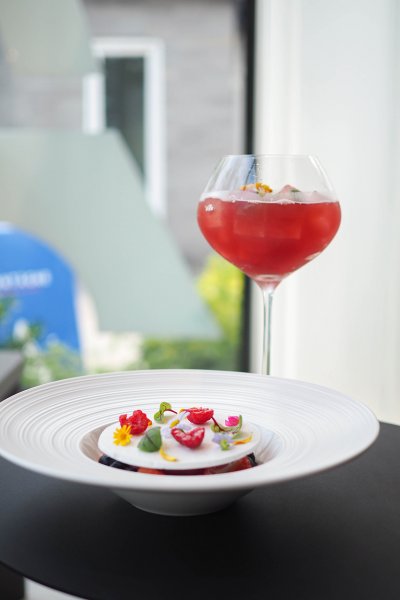 There's no alcohol for now, but the mocktails are overseen by the talented Supawit "Palm" Muttarattana himself. The Light Beaujolais (B140) features lightly-roasted barley tea with a mixture of roselle, cranberry, raspberry syrup; Saint Tropez Time (B160) sees a blend of clarified milk, coconut juice, passion fruit, and pineapples.