BANGKOK RESTAURANT
Matoi Sushi
Thaniya's character-packed sushi restaurant flies under-the-radar.
Matoi Sushi fits within that league of Bangkok sushi restaurants that hide behind dark Soi Thaniya doorways and require you to shuffle past karaoke hostesses to find. Its presence is made all but invisible not just by girls in skimpy dresses, but also thanks to its uber-kitsch sister barbecue restaurant, Matoi Yakiniku Fuku Ryu En—or, as you might know it, the one with a giant Godzilla statue out front.
Maybe that's why the nine-seat counter—manned by a single, headband-clad chef and eager-for-something-to-do waitress—always seems dead quiet. But that's what we like about Matoi Sushi. It's an intimate, rough-around-the-edges experience cut from a different era of Bangkok sushi restaurants. Rather than cypress wood and wasabi graters made from shagreen, you get a clock with plastic nigiri for hour markers and a chef who works with a well-worn cluster of industrial kitchen bric-a-brac.
Still, the food manages to be routinely delicious. Duos of nigiri come draped in huge chunks of fish that taste perfectly fresh (B280 for two pieces of bluefin tuna; B700 for a six-piece set) and sit atop well-balanced rice with the right level of acidity. Oily-sweet unagi (eel, B380) is portioned with equal gusto, the eel itself surprisingly firm for something taken from a pre-prepared wrap of cellophane.
The menu is refreshing in its lack of scope: nigiri, sashimi, sushi bowls and rolls populate just a single side of A3 laminate. We'd recommend you order a portion of the soft-shell crab rolls (B500), which come loaded with well-fried crab that's never too watery. We even enjoy the (probably bottled) spicy-sweet dipping sauce that comes with it.
There's other stuff to like here: the 300ml sake bottles that start from B380, the salmon don (B880) swimming in sharp bursts of salmon roe, and the fact that, when the bill for two comes, it will generally be below B3,000 with drinks.
The Matoi experience is a world away from perfection. The pickled ginger is too sweet, the sake could do with being cooler and, as well-seasoned as the rice may be, there's no escaping the fact it's too stodgy. But this is a restaurant with character—and we're always willing to venture behind a dark doorway in search of that.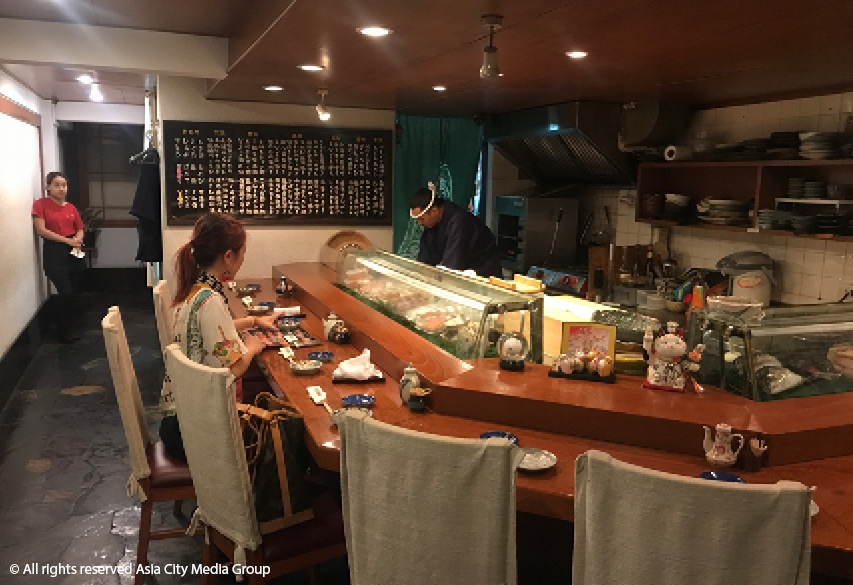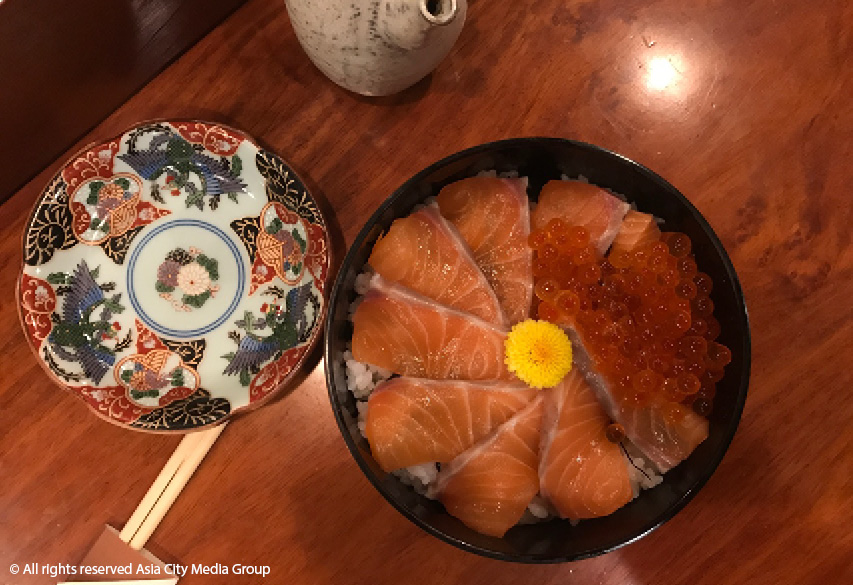 ---
This review took place in May 2018 and is based on a visit to the restaurant without the restaurant's knowledge. For more on BK's review policy, click here.
Venue Details
Address:
Matoi Sushi, 9/16-17 Soi Thaniya, Bangkok, Thailand
Phone:
02-267-7553
Area:
Silom
Cuisine:
Japanese
Price Range:
BBB -

BBBB

Open since:
May, 1996
Opening hours:

daily

5pm-midnight

Report a correction