BANGKOK RESTAURANT
LonLon Local Diner
Get your comfort food fix at this modern Thai-Chinese diner.
From the owners of Chong Nonsi's Local Canteen, this is the new kid on the block for khao tom kui. The chic, white aesthetic creates a laid-back atmosphere in which to feast on lunches of spicy duck drumstick stew (B165), rice sets (from B195 for fried soft-shell crab with five-spice soup and rice) and pomelo salad (B145). Head there in the evening, when the menu of gap glaem (Thai drinking snacks like crispy salted pork belly, B135) meets its match in a lengthy cocktail list (lychee martini, B195).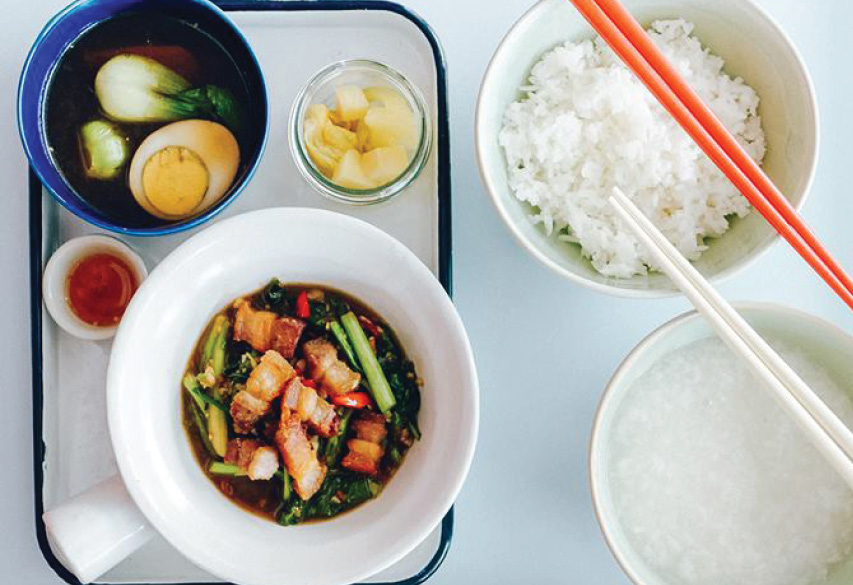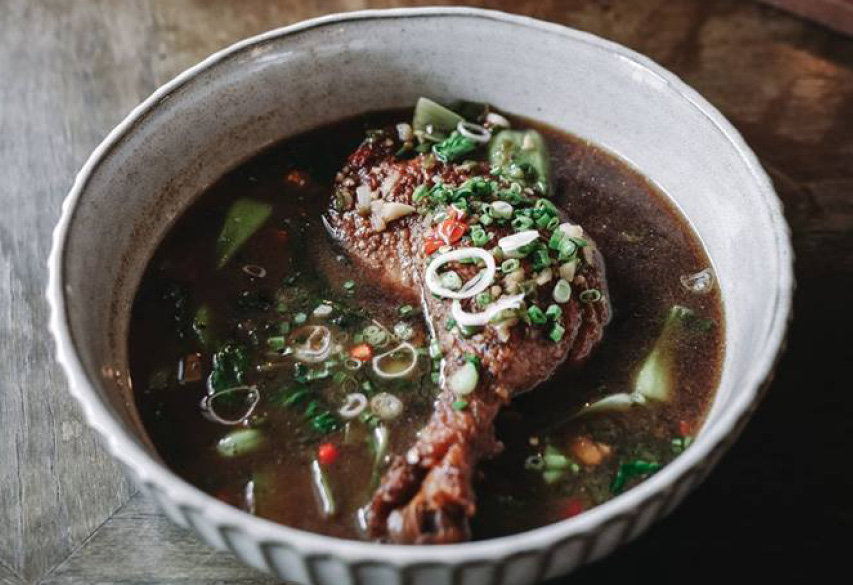 Credit: LonLon Local Diner Facebook
This review took place in March 2020 and is based on a visit to the restaurant without the restaurant's knowledge. For more on BK's review policy, click here.
---
Four years ago, a street food-focused restaurant called The Local Canteen swiftly broke the boundless monotony of lunch routines across Chong Nonsi. Office crowds flocked to the airy restaurant for dishes that provided all the good things about street food (i.e., the taste) without any of the bad, like subtropical heat and feral animals in the vicinity of their pad kaprao. Fast-forward to now, and the folks behind that venture have returned with another restaurant, Lon Lon Local Diner, which appears to have been drawn up from an almost identical blueprint.
Located just around the block from its predecessor, Lon Lon is likewise making office workers squeal in euphoric delight with humble dishes normally associated with grimy khao tom joints. The same as it is at The Local Canteen, those come in awesome lunch and dinner sets, including five spice-stewed duck breast with yum goon chiang (B195) and panang curry served with a perfectly cooked omelet (B225). Of the dozen-plus combos you can choose from, the best might be the fork-tender sea bass steamed with chili-flecked lime sauce, served alongside a deep-fried egg in tamarind sauce (B255)—it offers the multilayered flavors you remember from your favorite khao tom kui, even served on metal trays with grab-them-yourself utensils. At Lon Lon, however, your food for the poor is served in digs for the upwardly mobile.
The design is a twee interpretation of what a diner might look like in Thailand. Kitsch touches, like pegboard menus and a framed Bangkokian magazine designed to resemble a New Yorker cover, are joined by accents like wicker shades and wooden shelves stacked with vintage-looking objects. If the can't-miss food wasn't juicy enough bait for the masses, the look and feel seal the deal. That might explain why, on our last visit, the servers wore looks of panic and fatigue on their faces as they raced around the packed house, trying in vain to fulfill orders. Just as we were finishing our sets, the spicy catfish salad with green apple dressing (B155) we ordered arrived at the table. But at least our dessert, the must-try salted coconut ice cream with caramel sauce (B135), wasn't sandwiched in between.
Hiccups like this are a small price to pay for a restaurant that doesn't just satisfy lunch crowds, but keeps it going until late with local craft beers—Chalawan, Kwai, Outlaw (from B185)—wines by the bottle for less than B1,000 and pretty decent Thai-inspired cocktails (try the rum-, green mango- and chili-based Mamuang Nampla Wan, B185). If you live or work in Sathorn, Lon Lon could be your new local.
Venue Details
Address:
LonLon Local Diner, 150 Narathiwas Soi 3, Bangkok, Thailand
Phone:
097-078-5710
Website:
www.facebook.com/lonlonlocaldiner
Area:
Silom
Cuisine:
Thai
Opening hours:

Mon-Fri

11:30am-2:30pm

;

Mon-Thu

5:30-10pm

;

Sun

5:30-10pm

;

Fri-Sat

5:30-10:30pm

;

Sat-Sun

noon-2:30pm

Report a correction