BANGKOK RESTAURANT
La Piazza
An established Italian fine dining name turns his attention to pizza.
The buzz: Antonio Armenio, the man behind Sukhumvit's 12-year-old Italian fine-dining stronghold, Antonio's, has now followed it up with this more casual pizzeria and restaurant.
The decor: With its faux brickwork and arched windows, La Piazza has an informal feel that's more trattoria than fancy restaurant—a casual space doing simple food for friends and families to share. From the dining room you can look into the semi-open kitchen to see their giant pizza oven. There's also a second floor where a live band plays Fri-Sat.
The food and drinks: In contrast to the fine-dining dishes of Antonio's, La Piazza aims at something a whole lot simpler. And nothing reflects this more than the pizza—thin-based, wood-fired pies available in classic flavors like margarita (B250) prosciutto crudo (Parma ham, tomato and mozzarella, B420) and tartufo (truffle, cheese, porcini mushroom and truffle oil, B450) as well as the La Piazza Speciale, which features rich tomato, mozzarella, capsicum, artichoke, pepperoni and mushroom (B300). Their pasta (regular or gluten free) is also a delight, whether as carbonara (with cream, B280), Bolognese (B280) or their own creations like Fiorentina (B280), which features a perfect combination of spinach, mushroom, garlic and cheese. Other Italian staples chart cold cuts (B350-690), mushroom soup (B280), minestrone (B250), caprese salad (B450) and mains like veal Milanese (breaded veal, B750), pan-seared snowfish (B690) and grilled tenderloin (B1,300 for 180g). For something sweet, try the tiramisu (B220) and their homemade ice cream (B120/scoop). The wine list sees a lot of labels from Italy and France with prices starting at B220 by the glass.
Why you should care: It's casual, priced accessibly and from a reliable name—the kind of place that anyone would welcome in their neighborhood. Natcha Sanguankiattichai
La Piazza's founder, Antonio Armenio, has past form doing Italian fine dining at Sukhumvit's 12-year-old Antonio's. At La Piazza, he backs a simple, neighborhood Italian format—think what Il Bolognese is to Enoteca Italiana or Pizza Massilia to La Bottega.
The brickwork, cozy amber lighting, fake arches and burgundy drapes intimate an informal mood that demands pizza, pasta and tiramisu—taken with a nice red at B260/glass.
The pies here are thin-based and wood-fired, which would be excellent were they more crispy, and given a less-runny tomato sauce. Combined with the recommended mascarpone, smoked salmon and dill (B480), it makes for one soggy pizza. Instead, go classic with the Italian sausage and mozzarella (B350)—tasty, if not the stuff of fireworks.
La Piazza's pasta is much better—made in-house and, in the case of a recent penne lamb ragu (B380), delivered with satisfying al-dente bite. The sauce itself was delicious—the ground lamb cooked for hours into a sauce that's thick and flavorful. With pockets of minced lamb sauce smuggled inside the penne, each bite packs a punch. You'll also find simple, produce-driven charm in the beef carpaccio (B380); thin slices of beef served on rocket leaves with long strips of parmesan and a drizzle of olive oil.
La Piazza is not above the occasional Italian-American comfort touch, but while their idea of chicken parmigiana (B550) would do the Yanks proud for both its portion size and well-seasoned fries, it can't reach the flavor heights of that ragu.
Desserts are split between the classic (tiramisu, B240; chocolate panna cotta, B250) and the Instagram-friendly. What's called "Ferrero Rocher" (B220) is a huge scoop of vanilla gelato with a chocolate wafer filling rolled up in crushed hazelnuts and drizzled with chocolate ganache. We loved it: crunchy nuts, chewy wafer and creamy gelato.
The crowd at La Piazza proves that it's obviously doing something right, but we can't help feel that spaces like La Piazza demand better pizzas than the ones we found on our last visit. Corkage B400 for wine.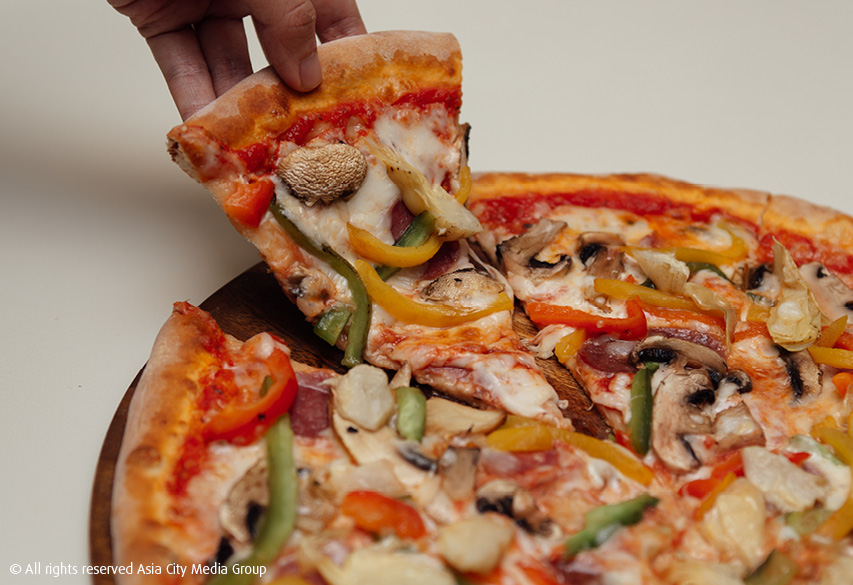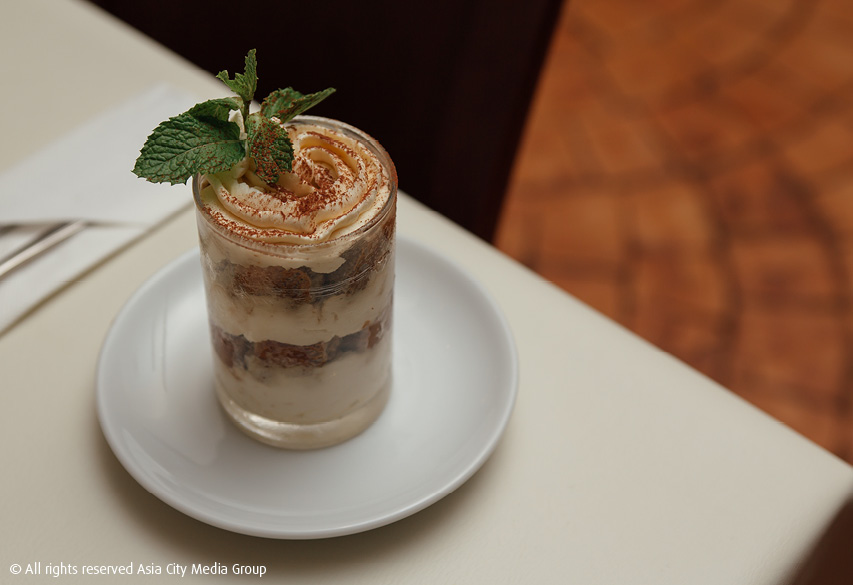 ---
This review took place in April 2018 and is based on a visit to the restaurant without the restaurant's knowledge. For more on BK's review policy, click here.
Venue Details
Address:
La Piazza, 50/4 Sukhumvit Soi 24, Bangkok, Thailand
Phone:
02-661-0588
Website:
www.fb.com/lapiazzabangkok
Area:
Phrom Phong
Cuisine:
Western
Price Range:
BB -

BBB

Open since:
June, 2016
Opening hours:

daily

10:30am-1:30pm, 4:30-10pm

Parking available
Report a correction