BANGKOK RESTAURANT
La Lupita
"Real deal" Mexican in Sathorn.
Making no concessions to Tex-Mex flavors, Mexican chef Sergio Velazquez rolls out uncompromising flavors in the guac-laden Tacos Suaderos and the Ceviche Acapulco that tastes as if it's been plucked fresh from the Pacific coast.
This review took place in March 2019 and is based on a visit to the restaurant without the restaurant's knowledge. For more on BK's review policy, click here.
---
La Lupita made waves in Sathorn in October, 2018 as the neighborhood's only "real-deal" Mexican restaurant. That means a lot of the Tex-Mex classics you think are Mexican, namely burritos and hard-shell tacos, are proudly rejected by the chefs in favor of dishes like soft Venezuelan aperas (corn buns filled with meat or veg, B220) and taco de suadero (flank steak confit on a house-made tortilla shell, B190).
The ambiance, too, flaunts the vibrant sides of Mexican culture through bright pink and yellow walls dotted with wooden crosses and a colorful hand-painted mural featuring Latin-inspired art. Tables are adorned with fun touches like skulls, bandana napkins, candles and cacti. Mix that with the sizzling sounds of the open kitchen and the Latin dance music from downstairs bar Revolucion and you have a decent after-work vibe.
It's just a shame that La Lupita is wildly inconsistent where it matters: food. When done right, dishes like the creamy guacamole (B260) and pulpo chingon (grilled octopus drizzled with a light chili sauce, B410) can inspire repeat visits.
Others can be so bad it's surprising. The ceviche acapulco (marinated fish with tomato and avocado, B220) is meant to be fresh, balanced and slightly tangy, but comes out sour enough to burn your tongue. Same with the aguachile de camaron (raw shrimp in a lemon, coriander and chili mixture, B340), which tastes like shrimp in a bowl of acid water.
Not everyone likes the rich chocolate flavors of a mole sauce, but the version in La Lupita's mole recalentado (B310) is decent. Dump all the sauce you want on top, though, it won't save the bone-dry shredded chicken in the accompanying enchiladas. Even the basic chilaquiles (corn chips, beans, cheese, B150) miss the mark.
Some refuge is found in the tacos (B300/four pieces on Wednesday's taco night, B910 for a two-person platter), so long as you choose wisely. Steer clear of the overly fishy shrimp and fish. Stick to the classics like al pastor (pork and pineapple) and beef.
You can booze your way to a good time here, though. There's a heady list of tequilas and mezcals, a nicely sour and salty margarita (B256), and pretty much any drink you want from the bar downstairs. But there's already a bar downstairs called Revolucion if you only want drinks. Food is La Lupita's whole purpose, and it sadly fumbles the ball.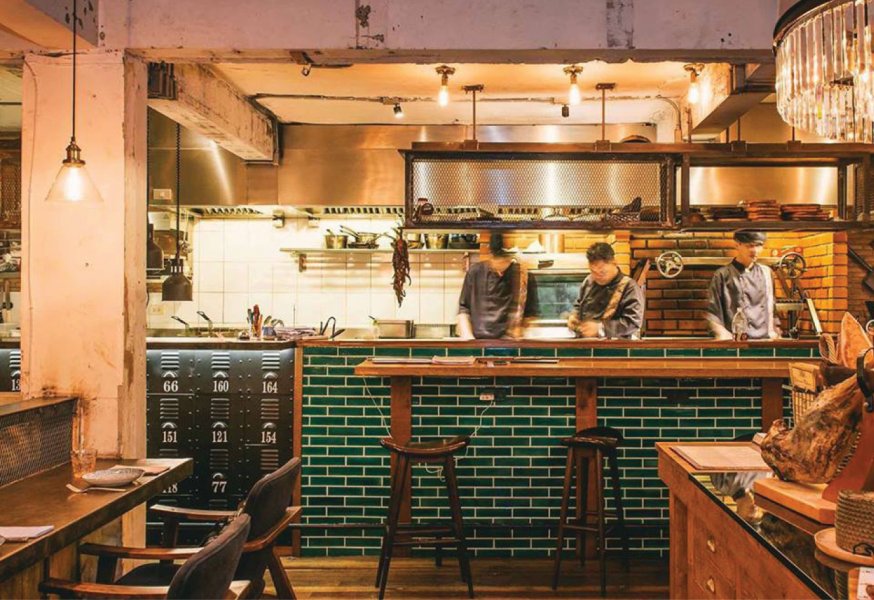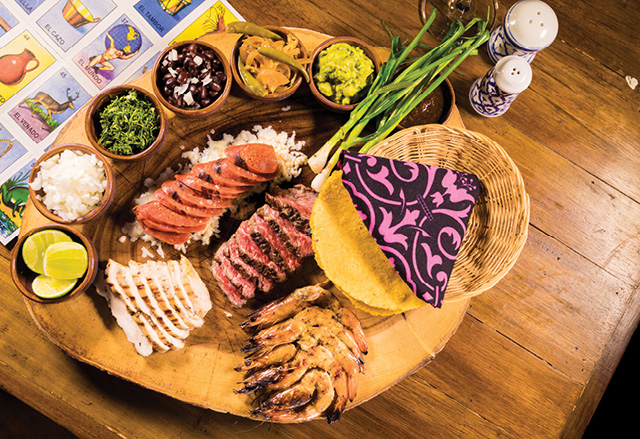 Credit: www.facebook.com/lalupitabkk
Venue Details
Address:
La Lupita, 2/F, Revolucion, 50 Sathorn Soi 10, Bangkok, Thailand
Phone:
02-235-4822
Website:
www.facebook.com/lalupitabkk
Area:
Sathorn
Cuisine:
Mexican
Open since:
October, 2018
Opening hours:

daily

5:30-11pm

Report a correction