BANGKOK RESTAURANT
A Keen House
Design, nature, and art underlie this new coffee shop in Phra Khanong.
Run by two brothers, A Keen House aims to be more than just a cafe.
It doesn't just offer coffee brewed with seasonal and single-origin beans, handmade pastries, and artisanal goods like truffle aioli spreads—it's also a hub for art exhibitions and workshops.
The highlight here is the premium single-origin coffee, which rotates seasonally. Right now, they're highlighting bright, floral Kenyan Muranga AA washed process beans. Their blends, meanwhile, feature hand-selected local beans as well as interesting picks from abroad. The A Keen 01 features beans from Lampang and Santos, Brazil, while other blends feature beans from Shan State in Myanmar and Nan (prices from B120 cold brew, B150 white and black coffee).
There's also a selection of special teas, like honey rosemary iced tea (B120), as well as a range of artisanal goods and fresh-baked bread made using natural yeast and a long-fermentation process each morning.
Get some sourdough (B90), ciabatta (B60), or brioche (B90)—or a classic croissant (B95)—to pair with your drink, then grab gourmet spreads like British-style bacon cheddar (B180/100ml), truffle aioli (B180/100ml), or French onion (B140/100ml) to drizzle on your bread at home.
Apart from food and drinks, the space, decked out in earthy hues and interiors that represent the brothers' "keen" love for nature and modern aesthetics, offers room for artists to explore.
On the second floor, check out works from up-and-coming artists, and on the third floor, get creative with one of the regular workshops.
Currently, the cafe is running its so-called "Knock the Door Project"—in other words, delivery. Try the hand-crafted coffee and artisanal goods by ordering via Lineman.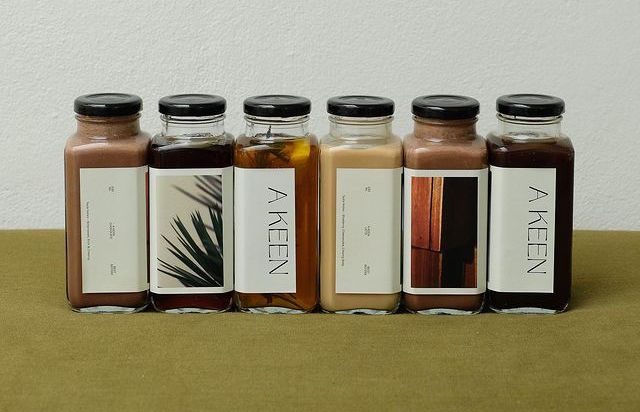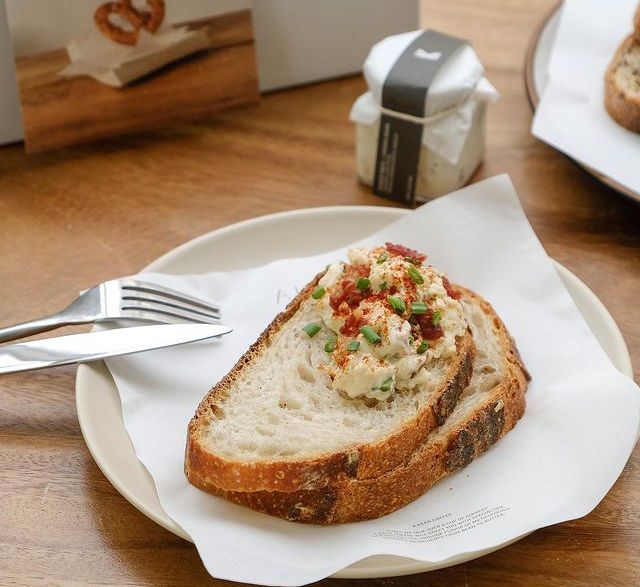 All images courtesy of A Keen House
Venue Details
Address:
A Keen House, Sukhumvit Soi 40, Bangkok, Thailand
Phone:
099-037-8199
Website:
www.instagram.com/akeenhouse/
Area:
Phra Khanong
Cuisine:
Coffee shop
Open since:
May, 2021
Opening hours:

Wed-Sun

9am-4pm

;

Mon

9am-4pm

Report a correction