BANGKOK RESTAURANT
Kasnäs a Little While
This experimental pop-up is redefining the box.
The buzz: This small wooden pop-up restaurant in a parking lot has Sathorn talking—and for good reason. The project is the brainchild of Kewalin "Putch" and Supapith "June" Pithayanukul, whose family own the nearby Thai fine-dining institution Osha. Putch describes the space as their "experiment box," and on talking to them it becomes clear that the title "a little while" is not just another throwaway.
The decor: The Nordically simple design of the single-room building continues inside. A relaxed and airy feel is nurtured by soft, opaque white curtains, dark grey flooring, a grey-cushioned bench seat and wooden tables embellished with vases of monstera leaves and dried wildflowers. A counter gives views of the small kitchen area.
The food: The sisters' first experiment takes a Nordic-British path, aided by two of Petch's friends from culinary school in London—Will, who's British, and Ellen, who's Finnish (in fact, from the island of Kasnäs). In its current incarnation, the kitchen is open for lunch Wed-Fri (12-2pm); tasting dinners Thu-Fri; and weekend brunch (10am-3pm). The weekly-changing lunch menu draws on what's fresh at the market, meaning you might find the delightful 18-hour cured salmon tartare—a bomb of fresh flavor with velvety avocado cream, crunchy cucumber ribbons, diced red onion and nutty Chiang Mai perilla seeds, topped with a lightly salty soy-cured egg yolk (B250)—or a pork chop with sauerkraut and apple sauce (B390). The hefty, walnut-packed carrot cake set atop tangy cream cheese (B120) is well worth indulging in—possibly the best we've ever had. Everything comes immaculately presented, often topped with edible flowers that they grow in the backyard. At dinner, the eight-course tasting menu (B3,000/person) is a journey through preservation techniques—pickling, fermenting, drying, smoking, curing, vacuuming, souring and freezing—which Petch says draw a connection between Nordic and Thai cuisines, despite the countries' disparate climates. Here, you might find oysters with lacto-fermented tomatoes and samphire, pickled herrings with burnt butter and smoked scallops with mushrooms. If all that sounds appealing, you'd better get there quick—come mid-May, they'll be moving on to the next experiment, a series that will welcome Thai guest chefs from June through September. After that, who knows ("maybe Korean," says Putch), though the project is slated to finish by the end of the year.
The drinks: The fruity, house-fermented kombucha soda (B100) makes for ideal refreshment in the summer heat, while a cold brew (B120) bids for brunch partner. Non-caffeine drinkers can opt instead for the iced chocolate (B120). At dinner, a wine pairing option is available for B1,900.
Why we'd come back: Haphazard as the concept may seem, its debut indicates the team know what they're doing. They're unafraid of bold techniques and pull them off with finesse. We can't wait to see what they have in store over the coming year.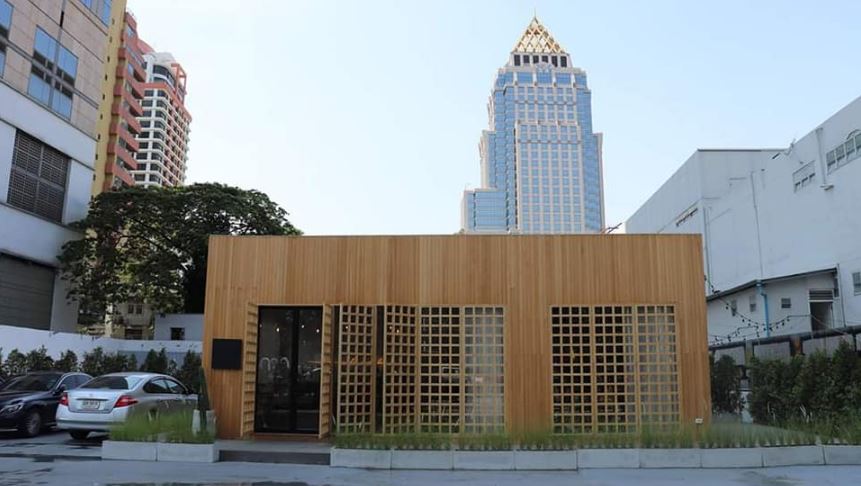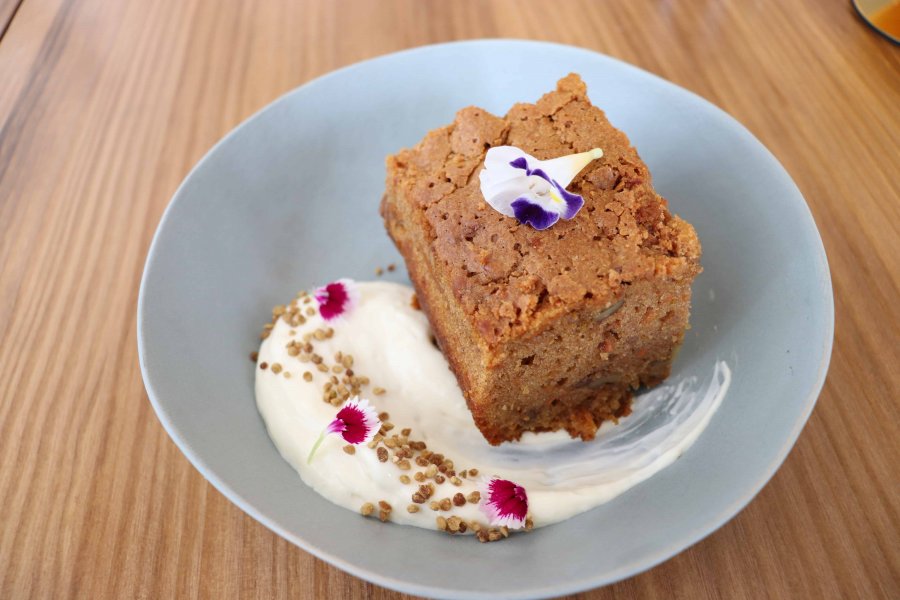 Venue Details
Address:
Kasnäs a Little While, 44 North Sathorn Rd., Bangkok, 10500 Thailand
Phone:
093-824-9695
Website:
www.fb.com/kasnasalittlewhile
Area:
Sathorn
Cuisine:
Western
Open since:
March, 2019
Opening hours:

Wed-Fri

noon-2pm

;

Thu-Fri

7-10pm

;

Sat-Sun

10am-3pm

Report a correction