BANGKOK RESTAURANT
Ivy 47
Out with Freebird, in with Thai premiership footballers.
The buzz: Take defunct modern bistro Freebird, put it in the hands of a pair of Bangkok United star players, revamp the menu with a French-leaning list of grilled proteins, and you've got Phrom Phong's latest place to be seen: Ivy 47.
The decor: Maybe it's the glamorous clientele, or maybe it's the crisp white linens, button-back seating and dripping mood lighting, but this place feels like money. Freebird's more casual touches are gone—the graffiti mural, the puffy chandeliers—replaced with a monochrome (dare we say bland) aesthetic, built around the same old open kitchen. Walk outside to the backyard and you'll find a big staircase leading up to a yet-to-be-complete bar.
The food: Think Cocotte but more upscale. Head chef Francois Lecouvez previously ran Alliance Française's on-site restaurant, Cafe 1912, and his menu is French with the occasional Italian touch. Roasted and grilled meat dominates, from a whole baby chicken (B590) to the Angus beef rib eye (B1,200/250g). We visited just days after opening and it would be fair to say the kitchen hasn't found its rhythm. We'll let the under-done chicken slide and focus instead on the perfectly cooked beef and delicious pan-seared scallops with chorizo (B650). Also go with the simple produce-driven dishes like the burrata (B420) and beef carpaccio (B490). Pro tip: leave out dessert (the Absolute Chocolate Cake, B320, had to go back) and go straight to cocktails.
The drinks: Francesco Moretti, formerly of Sathorn's chic rooftop bar Vogue Lounge, is behind the cocktail menu, reinstating some of our favorites like the Aroma Negroni (B340), made with Campari infused coffee beans from Chiang Mai. The refreshing Tropic City (spiced gold Captain Morgan Rum, homemade cinnamon syrup, passion fruit puree, apple juice, lime and chocolate bitter, B320) matches the glamorous yet downbeat vibe. Sommelier Jordan Cortes Alvares, formerly of L'Atelier de Joel Robuchon, did the wine list, so you know it'll be good.
The crowd: Don't be alarmed if you encounter a dressy crowd who look like models. Of the two owners, one (Sam Nordine) used to be a pro soccer player, and the other (Tristan Do) still plays for Bangkok United. This looks set to become a BKK WAG hangout. Choltanutkun Tun-atiruj
Photo credit: Stranger in Bangkok
Photo credit: Stranger in Bangkok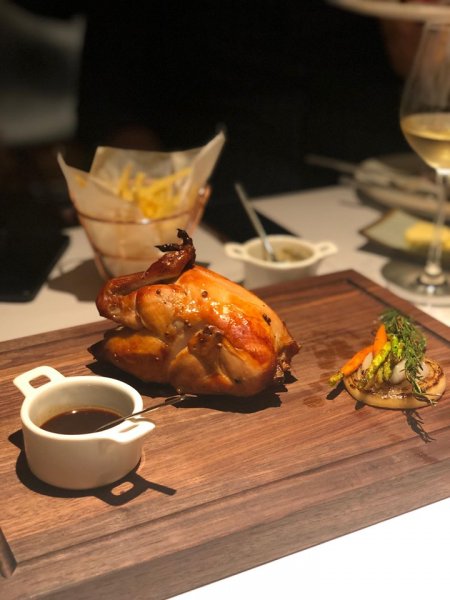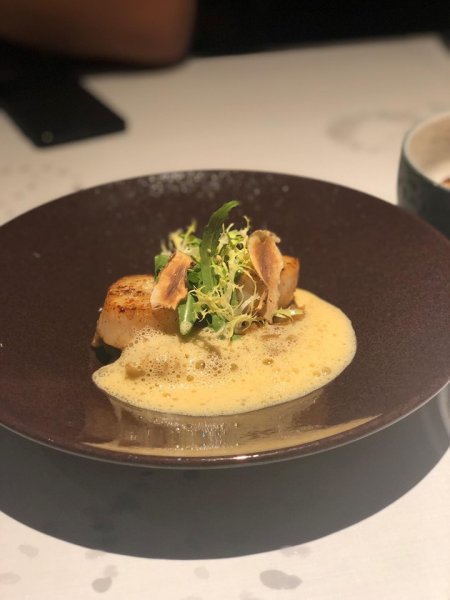 Photo credit: Stranger in Bangkok
Open Wed-Sun 11:30am-2:30pm; 6-11pm; Tue-Sun 6-11pm
Venue Details
Address:
Ivy 47, 28 Sukhumvit Soi 47, Bangkok, Thailand
Phone:
02-116-5253
Opening hours:

Wed-Sun

11:30am-2:30pm, 6-11pm

Report a correction