BANGKOK RESTAURANT
iO Italian Osteria
Groove at CentralWorld's pizzeria meets deli.
This pizzeria-delicatessen-bakery-bar is run by a Sicilian outfit. Italy's osterias traditionally are much simpler; modest places for wine and light eats. This is the opposite, but to all our benefit. Food from 20 Italian regions fills the menu—Roman pizza, Neapolitan pies, carbonara, Bolognese, orecchiette and olive all'ascolana (pork-stuffed fried olives). Everything's made from scratch and most ingredients are flown in from Italy. The pizza is prepared in massive slabs, and served al taglio ("by the cut") and wine by the glass is barrel-poured.
This review took place in August 2018 and is based on a visit to the restaurant without the restaurant's knowledge. For more on BK's review policy, click here.
---
Italy's osterias of old were modest places where simple food was served as an accompaniment to wine. True to these origins, iO Osteria is rustically outfitted, employing chalkboards, paper-placemat menus and shelves of bottles as decoration. Displayed out front, the day's baked goods and freshly-made, Roman-style pizzas instantly set the place apart from Groove at CentralWorld's "Wine-something-something" bistros.
This pizzeria-slash-delicatessen comes from a Sicilian outfit with several restaurants around Singapore, and there's genuine warmth to what they're doing. Comparisons must be made to Pala, Asoke's near-subterranean institution for pizza-by-the-slice. On recent showings, the newbie may come up trumps.
The doughy stuff—bread, pastries and pizzas—is all made from scratch, and it shows, while the cheese, cold cuts and produce is mostly flown in from Italy. Like Pala, the pizza is prepared in massive slabs and served al taglio, or "by the cut" (from B110 for small, B180 for medium).
With its crisp bite and charred, slightly sour edges, the bread-like crust here is the perfect alternative for anyone feeling bloated by the billowing Neapolitan pies seemingly all the rage. Splash out B580 and you'll get to pick four toppings (or B720 for six) on as many slices, for which there's no skimping on the produce: the spicy Milano salami and zinging tomato base in the diavola, the piquant cheeses in the cinque formaggi, the juicy marinated eggplant of the melanzane.
For more heartwarming carbs, don't deprive yourself of iO Osteria's pasta, which is invariably rich and hearty. The orecchiette in pork sausage and saffron sauce (B350) calls for sharing, the sauce is so creamy and cheesy, while the garganelli with slow-braised lamb ragout (B340) delivers meat that falls apart at the nudge of a fork.
Elsewhere on the menu are tiny but flavor-packed tapas bites, like the olive all'ascolana (pork-stuffed fried olives, B140)—crunchy, little salt bombs.
Of course, to wash it all down, there's booze and plenty of it—house wines by the glass come out of large, tapped barrels, and start at B190, cocktails like bellini at B290 and negroni at B320.
With its various counters and displays, and flamboyant but friendly service, iO Osteria is very much a jack of all trades (is it a pizzeria, deli, bakery or a bar?). A lot of fun can also be had ordering off-menu. A peek at the cake display confronts you with almost too much choice. Beyond an excellently boozy pistachio tiramisu (B290), the pastiera Napoletana (B250) offers a ricotta-rich, citrusy end to the meal.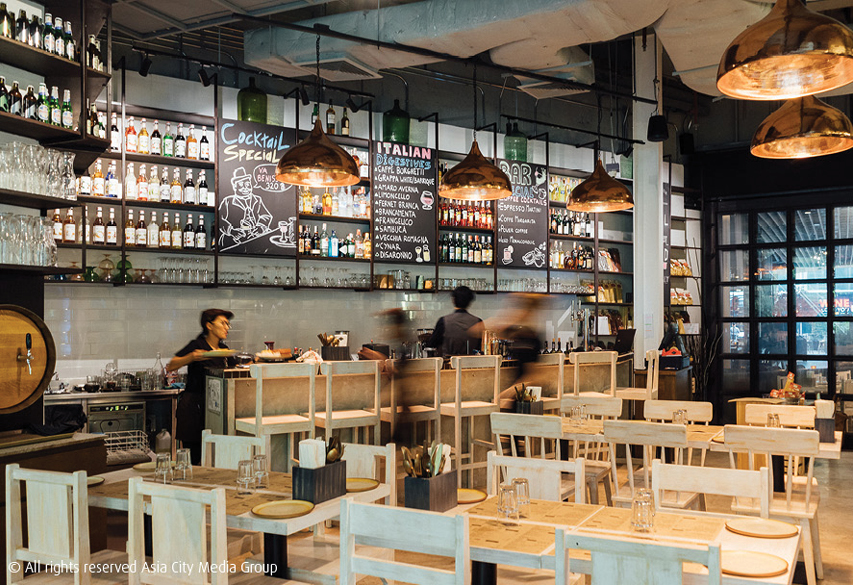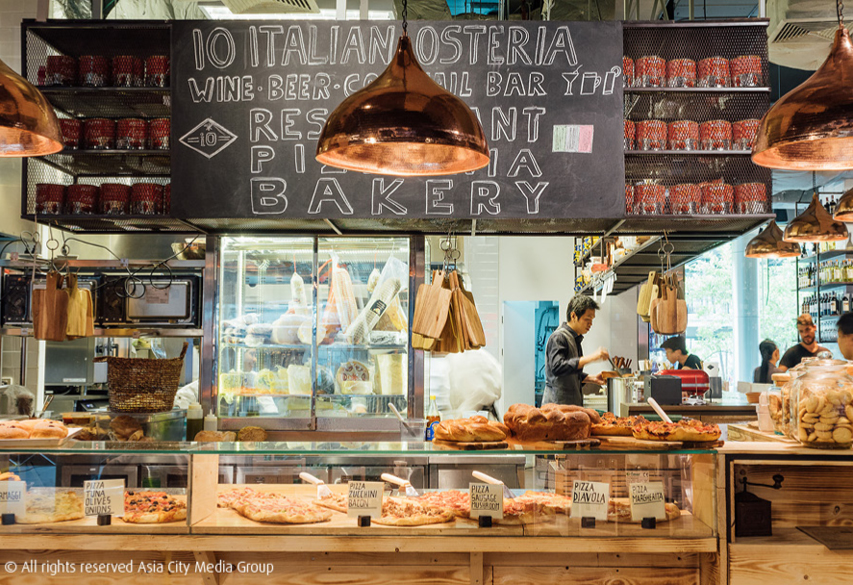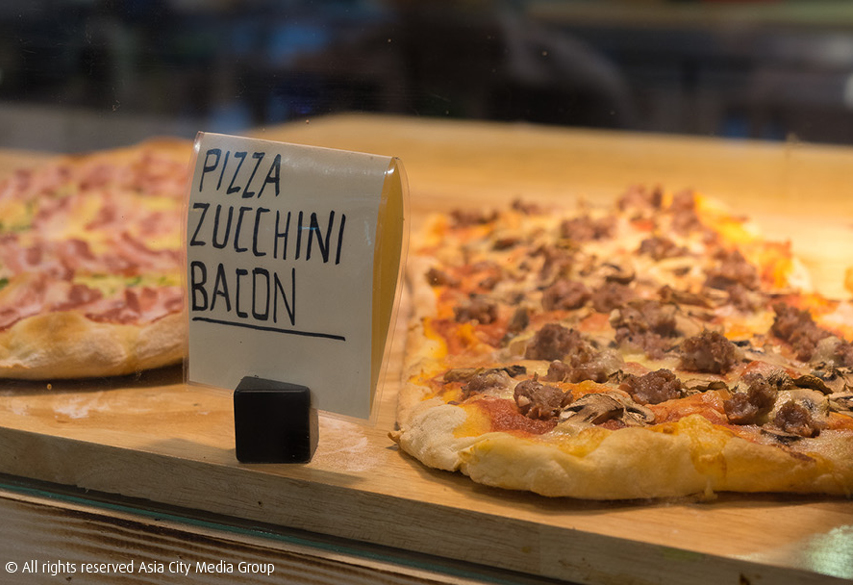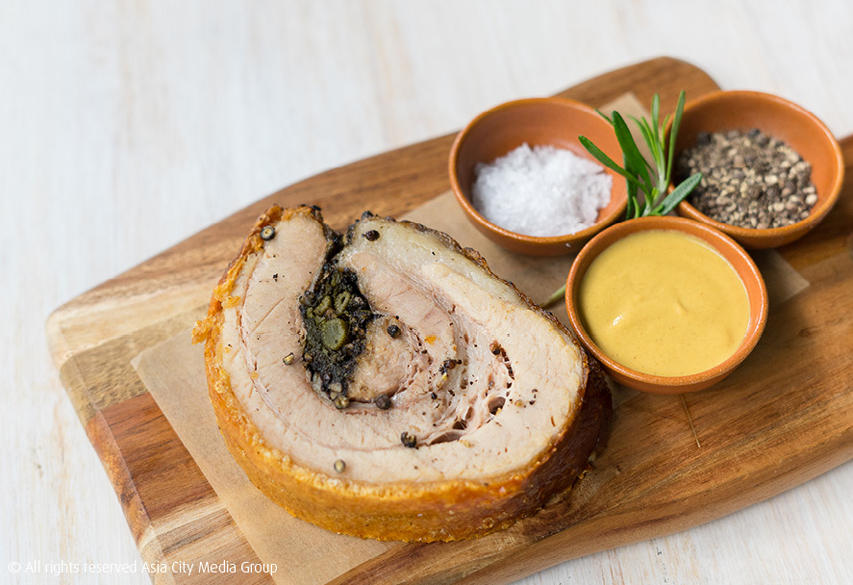 Venue Details
Address:
iO Italian Osteria, 1/F, The Groove @ Central World, Rama 1 Rd., Bangkok, Thailand
Phone:
02-117-3826
Website:
www.facebook.com/ioosteriabkk
Area:
Siam
Cuisine:
Italian
Price Range:
BB -

BBB

Open since:
December, 2017
Opening hours:

daily

10am-11pm

Parking available
Report a correction