BANGKOK RESTAURANT
Hong Sieng Kong
Local family transforms centuries-old Talad Noi homes into a riverside cafe.
After a year-long renovation, a set of old buildings built nearly two centuries ago officially has a new lease of life.
Tucked in an alley in the Talat Noi neighborhood, Hong Sieng Kong cafe opened last week, serving caffeinated drinks and desserts to visitors drawn to the popular riverside area of Bangkok.
The cafe is currently in a soft opening phase with drinks and desserts on limited offer. Among the items to try out are coconut blossom coffee, Taladnoi orange coffee, Siengkong pudding tea, and a plate of ice cream served with peanuts, raspberry jam and flourless orange cake.
The venue was founded by Decha Saebae on a plot of land owned by his mother, Yenchit Saetang. The site comprises six old buildings built around 200 years ago, all decorated with antique Chinese furniture and items from Decha and his family's collections–some pieces are claimed to have been 500 years old.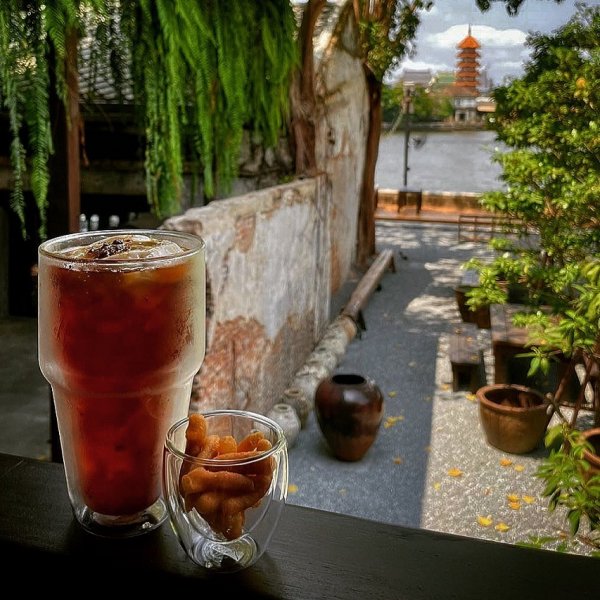 All images courtesy of Hong Sieng Kong.