BANGKOK RESTAURANT
Hakata Tempura Nagaoka Ekkamai
High-end flavor without the high-end price tag.
The buzz: When you first hear about Hakata Tempura Nagaoka, Ekkamai's Japanese tempura specialist, you may be mistaken for thinking it's a high-end omakase-style chef's table restaurant. This place, however, is a pleasant surprise with its genuinely affordable pricing, offering its crisp tempura starting from a little over a hundred baht.
The vibe: Like many other authentic Japanese spots in Bangkok, Hakata Tempura Nagaoka foregoes the formalities of lavish design for minimalist wooden decor, with the exception of its whimsically adorable illustrations of the fried shrimp hanging at its front door. The venue has only a few seats at the bar where you can see the chef put battered ingredients in to fry.
The food: The restaurant's owner, Kazauki Shiroma, ran his first branch of Hakata Tempura Nagaoka in Fukuoka alongside his brother for 13 years, garnering a solid fanbase back home. Here, Shiroma sizzles each order in bubbling oil, monitoring constantly for temperature and serves them as soon as they're fried. We loved the shrimp tempura (B80) served with three types of salt: curry spiced, Himalayan, and housemade tea salt—each providing a unique experience. Next up is the Wagyu Tempura (B250) in which Shiroma uses the kainomi beef cut from the Yamagata prefecture, coating it with a thin layer of batter. The result is a beautifully cooked wagyu with a tender, juicy interior which tastes exquisite when dipped in salt. Another fancier dish on the offer is the uni tempura (B450). Sourcing murasaki sea urchin, Shiroma delivers a decadent, melt-in-your mouth experience which can rival high-quality ingredients served in posh restaurants. Initially puzzled by the inclusion of rice dishes at tempura restaurant—and requests from customers—Shiroma introduced horse crab claypot rice (B500), featuring a massive portion of seafood to share among three. If you have a sweet tooth for Japanese desserts, you can either choose to relish in apple tempura (B150) served with vanilla ice cream or indulge in a decadent French toast tempura (B150). Our favorite was the daifuku strawberry (B250), a half-cut strawberry wrapped in sweet red bean paste, battered and deep-fried. Just remember to let it cool down to avoid the hot bean paste burn.
Why we'd come back
: With the quality and level of attentiveness Shiroma brings to the table—along with the variety of his creative offerings for affordable prices—it's difficult not to fall for Hakata Tempura Nagaoko. If you love tempura, this is by far one of the best spots in Bangkok.
By Porpor Leelasestaporn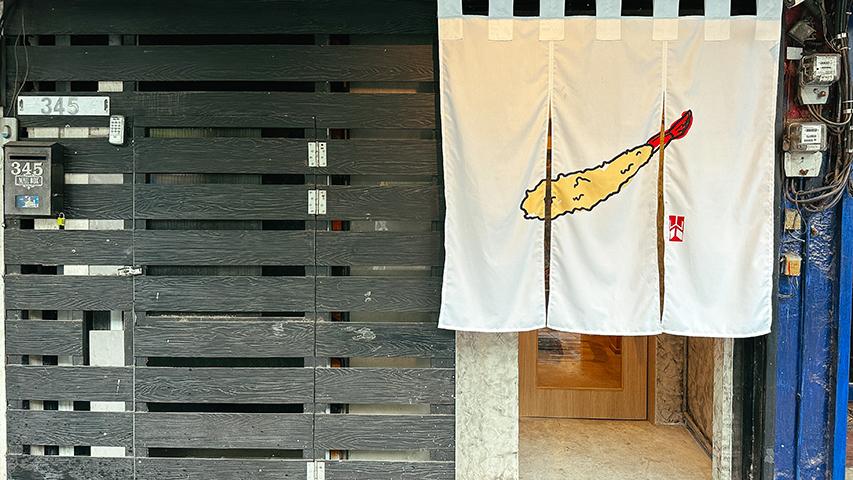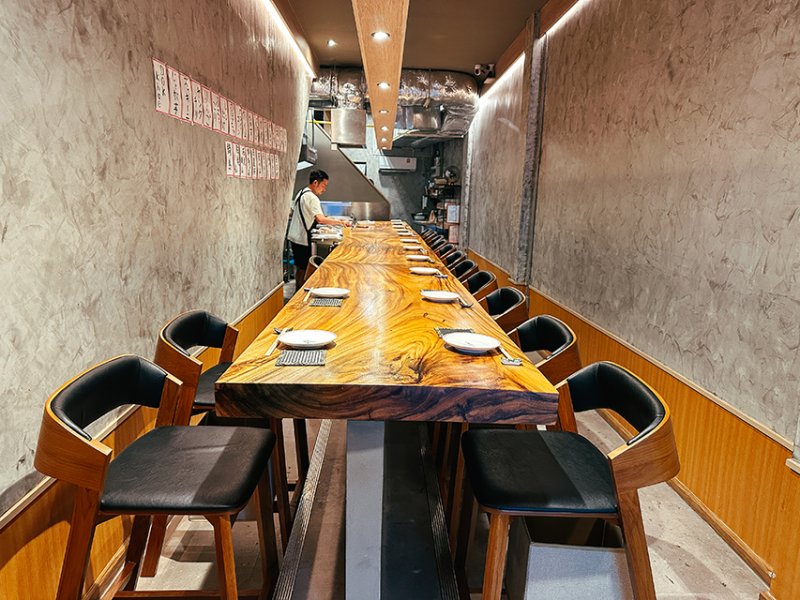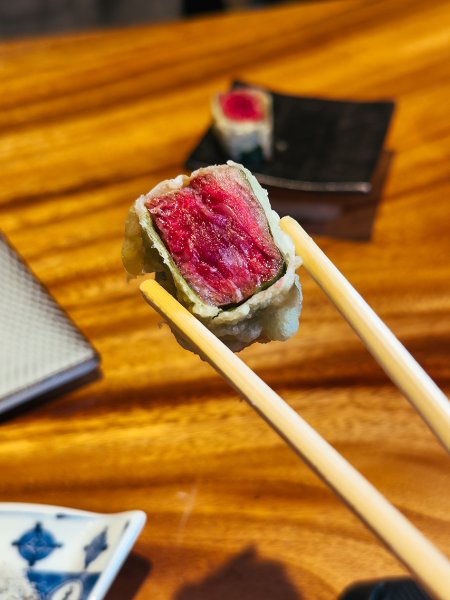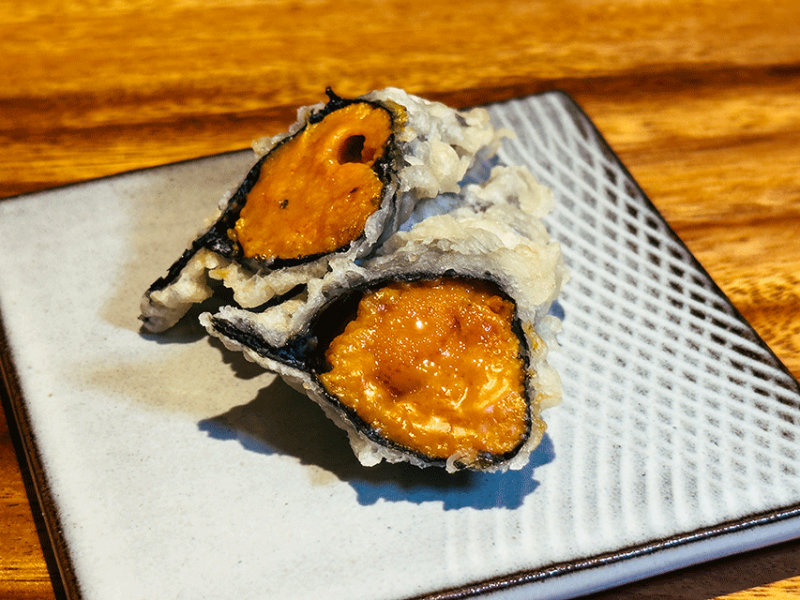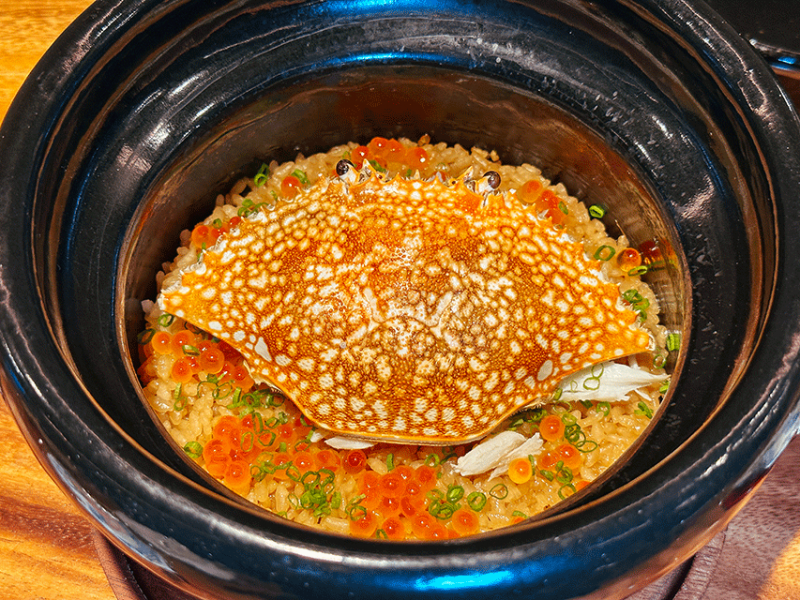 Photo: Porpor Leelasestaporn
Venue Details
Address:
Hakata Tempura Nagaoka Ekkamai, Sukhumvit Soi 63, Bangkok, Thailand
Report a correction