BANGKOK RESTAURANT
Ginza Tenharu
Ginza Tenharu takes tempura omakase to dizzying heights.
The buzz: This is not Bangkok's first tempura omakase—a chef's selection of premium deep-fried produce served around a sushi-style counter—but it is its most pedigreed. Tenharu is here thanks to the one-Michelin-star Ginza Sushi Ichi team, and like that restaurant, this one also hails from a seriously fancy mother branch in Tokyo.
The decor: No one's rewriting the omakase rulebook here. It's tiny, everything is immaculately understated, and the doorway is so discreet you'd think they were trying to hide the place. Clearly it's not doing them any harm, since every seat at the 12-person counter was taken during our visit. Two chefs man a pair of glass entombed frying stations, where they not only do the cooking but also conduct an atmosphere that never feels too serious. The chefs joke around as the customers snap Instagram pics without feeling guilty.
The food: Enormous Hokkaido scallops, decadently rich Kobe beef, pockets of nori stuffed with creamy sea urchin and other such highly prized produce—all jet-propelled from Japanese markets more recently than you last went to bed—gets delicately fried in sunflower oil and presented to customers one piece after another. Head chef Kawaguchi Daiki jumped ship from a Michelin-star restaurant at the Ritz-Carlton Tokyo to run the show here. His B6,500 dinner omakase charts some 11 tempura courses before adding in appetizers of sashimi and a hearty main course of soba noodles or a rice bowl to finish. It's a heady amount of food to get through and utterly indulgent, but there's also a lighter B4,500 option.
The drinks: Sake in 720ml bottles begins from B1,700, for which you'll get a smooth, 50-percent milled Ginban Banshu junmai daiginjo. The wine list is concise and Old World. Laurent Perrier (B7,900-9,900) and Salon-Delamotte (B2,700-7,900) the Champagnes of choice. There's also Sapporo by the bottle (B190), a few Glenfiddich whiskies (B280-450) and a list of Japanese fruit liqueurs.
Why we'd come back: While we can think of a dozen reasons why we'd love to come back for dinner on a regular basis, truth is that at these prices you're far more likely to find us here at lunch service, when the fixed menus drop to B1,800-3,000. Oliver Irvine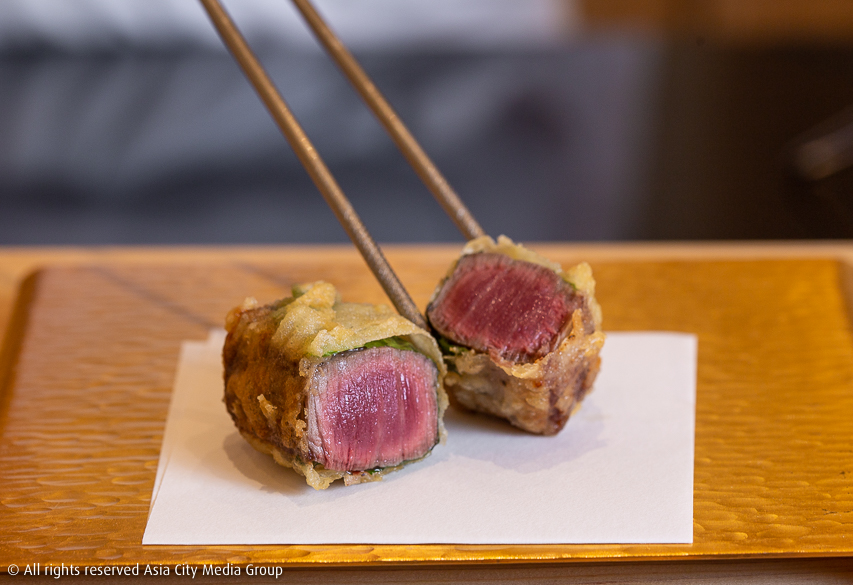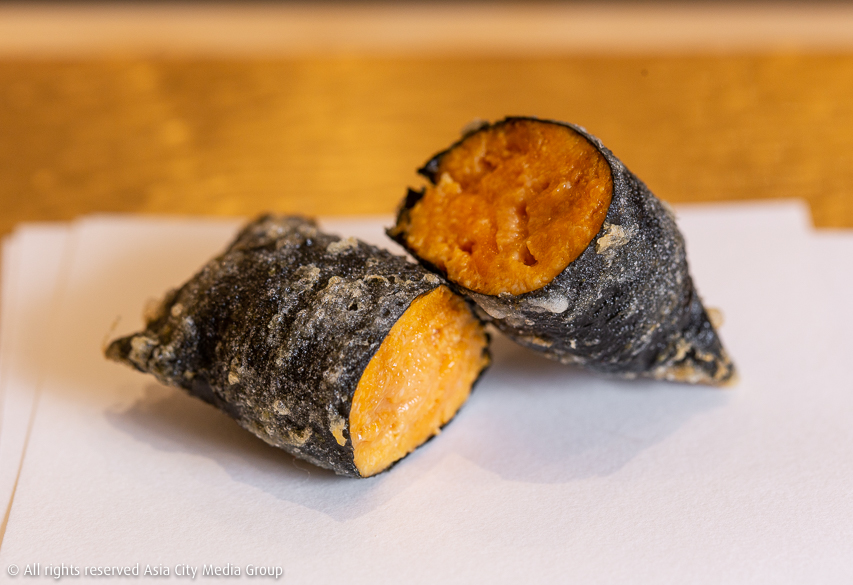 Venue Details
Address:
Ginza Tenharu, 3/F, Gaysorn Centre, Gaysorn Village, Phloen Chit Rd., Bangkok, Thailand
Phone:
02-070-0014
Website:
www.ginza-tenharu.jp/bangkok
Area:
Phloen Chit
Cuisine:
Japanese
Open since:
August, 2018
Opening hours:

Tue-Sun

noon-2:30pm

;

Tue-Sat

6-11pm

;

Sun

6-10pm

Report a correction