BANGKOK RESTAURANT
Flaneur Tea
Soi Pan's new tea-centric cafe is an urban oasis.
In the middle of Sathorn, Flaneur offers a lush, green sanctuary where you least expect it.
Boasting an enviable garden and bright, light wood-dominated interiors, the tucked-away cafe specializes in tea blends (B140 hot or cold) made in-house using an organic tea base from northern Thai hill tribe communities. Think black tea with rose hips and cacao husks, rooibos with lemongrass, kaffir lime leaf, and cornflower petals, and green tea with cacao husks, bits of fruit, and citrus zest.
The same teas are also used in some of the desserts, like the Valrhona chocolate cake with earl grey-bergamot cream cheese (B185) and pu-er chiffon cake (B165).
There are loads of other beautiful desserts, like the hazelnut kluay tak tart (homemade burnt caramel, hazelnut paste, sun-dried bananas; B180) and the lemon tart (B145), plus drinks like a nutty house coffee blend, made with Thai, Lao, and Brazilian beans and provided by Woodbrook (from B100), pu-erh kombucha (B120), and chocolate-based drinks made with Valrhona chocolate.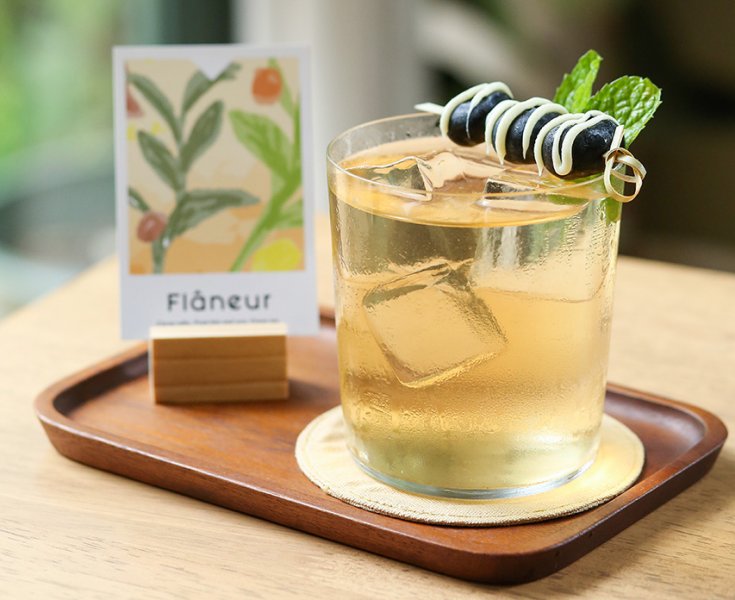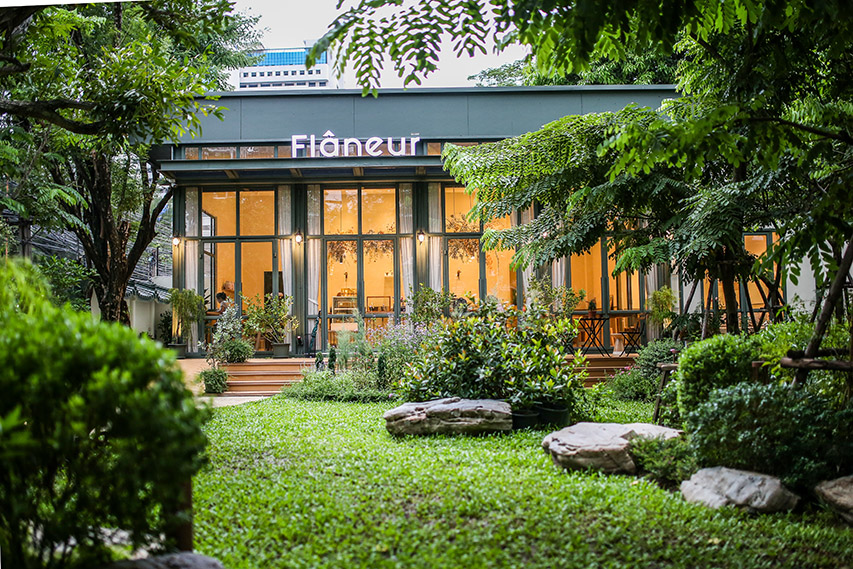 Images: Flaneur Tea