BANGKOK RESTAURANT
Fat Cow On The Roof
This rooftop bar serves stunning views and cheap homebrews.
The buzz: The Fat Cow name has a solid reputation over on Lad Phrao for craft brews. Now they've moved to this second location on the roof of a hotel.
The decor: Much fancier than anyone who knows the original might expect. Once the elevator opens, you are faced with an open-air space with no tall buildings to block the view (a blessing of not being in central Bangkok). Pull up a Tolix chair on the fern-strewn terrace at about 5:30pm to catch the sunset.
The drinks: Dutch owner Manuel Lucien is a big supporter of the local beer scene, going as far to say he'll give pretty much any new brewer's creation a chance. Twoten Brewing's New England IPA (6.3%, B180) gets its super-refreshing taste from liquid yeast (instead of dried yeast), while their West Cost IPA (B180) has an impressive 7.3% ABV. For serious bang-for-your-baht, ask about the bar's own homebrew, which they sell at just B120/glass. Sloths Galaxy IPA (B160), made using only galaxy hops, is another of our favorites. Like most homebrews, the ABV nudges above 6%.
The food: What is a craft beer bar without burgers? Their Fat Cow Australian beef burger will set you back B300, and comes with bacon, onion jam, pickles and aioli. But the real star is actually their fries (B30 extra). We don't know what they do, but you seriously shouldn't miss them, not the cheesy, creamy lasagna (B320). Also try the traditional Dutch "bitterballs" (B180)—patties of succulent beef ragout in a crust.
The music: Chilled-out deep house or electro-pop make for a tropical vibe.
The crowd: Bangkok homebrewers and serious craft beer drinkers have proven perfectly willing to make the descent to Phetchaburi for Fat Cow's underground offerings.
Why we'd come back: This is probably the cheapest, most casual rooftop bar you would ever find in Bangkok. Choltanutkun Tun-atiruj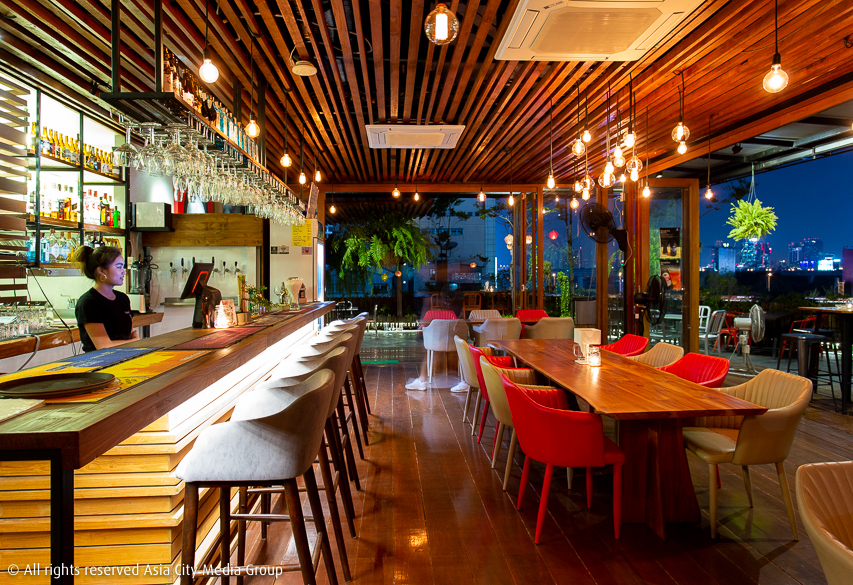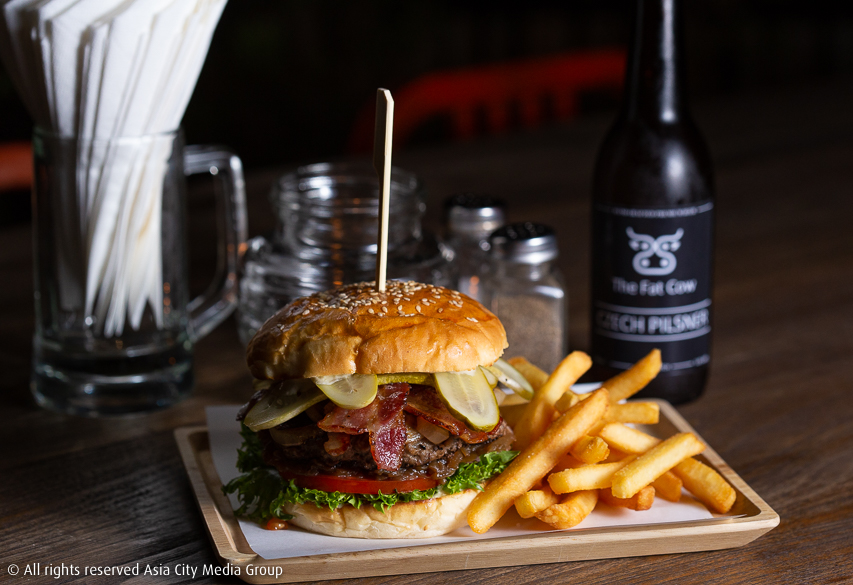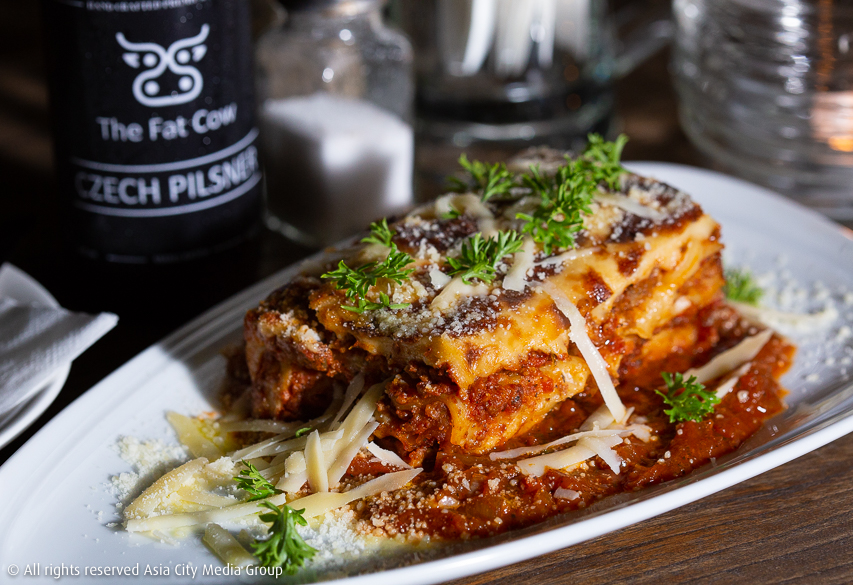 Venue Details
Address:
Fat Cow On The Roof, 8/F, Metro Pratunam Boutique Hotel, 1091/236 New Petchaburi Soi 35, Bangkok, Thailand
Phone:
095-003-4911
Website:
www.fb.com/Thefatcowontheroof
Area:
Phetburi-Rama 9
Cuisine:
American
Open since:
February, 2018
Opening hours:

daily

3-11pm

Report a correction