BANGKOK RESTAURANT
Dukedon
One bite and you might never return to Japanese unagi.
Nestled in the unusual foodie location of Soi Inthamara 31,
Dukedon
takes
pla duk
(Thai catfish) away from the usual somtum stalls and puts them into the spotlight.
When we describe it as hidden and down-to-earth, we mean it. In fact, the place blends in with other houses on the same soi; the only giveaway is the signpost in front of the house.
We're not talking about regular grilled pla duk here. Three chefs—Prutkumpond "Sarm" Salak, Tachatam "Ton" Saekow, and Kittinan "Kit" Saratantiphong—specialize in both shinkeijime and ikejime (Japanese methods for preserving fresh umami flavors by cutting blood vessels and paralyzing the fish). The fish is then dry-aged for four to five days before being served.
On our last visit, we tried duke don (B219), a bowl of rice served with freshly-grilled catfish finished with kabayaki-style glaze lending a subtly sweet coating to the crispy skins. Equally delightful was pla mor don (B249), a twist on Thai climbing perch fish where chefs remove all those annoying bones and torch it to perfection.
Since the three of them have to source the fish by themselves—not to mention the dry-aging process—it's highly recommended to book your pla duk beforehand.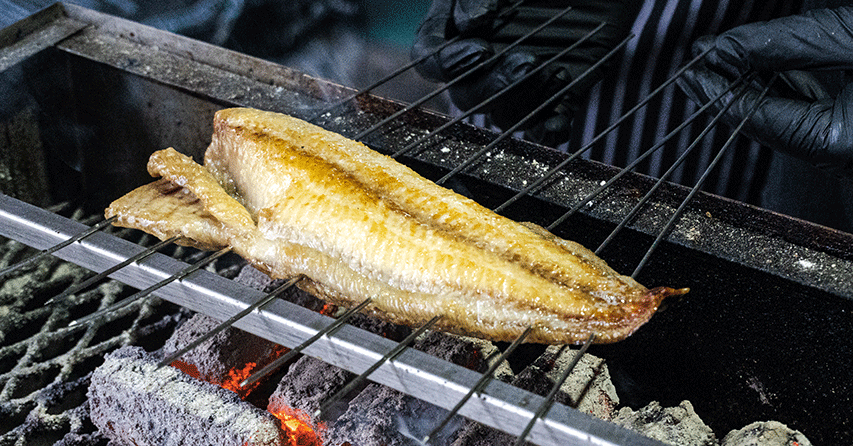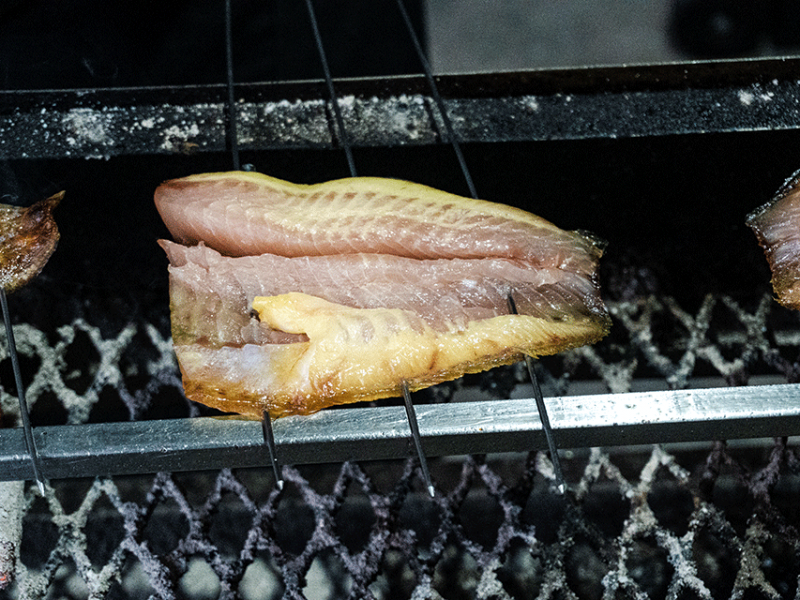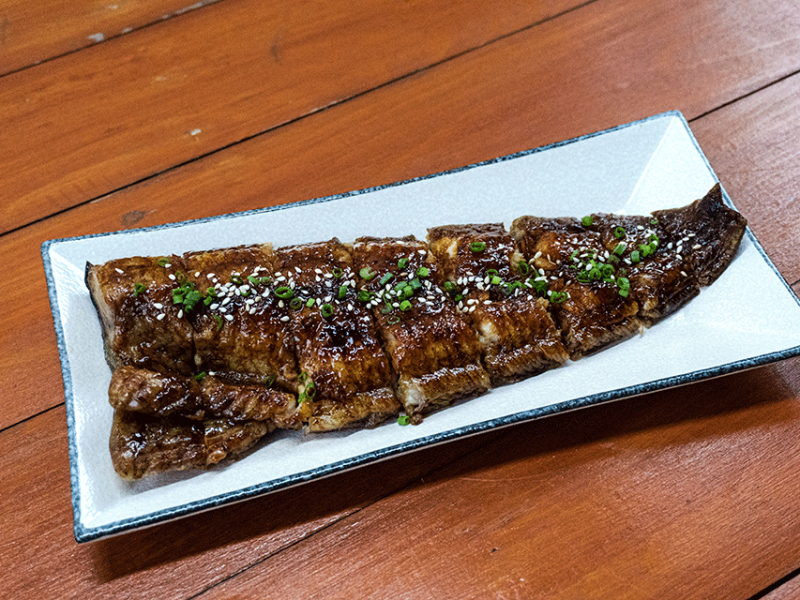 Photo: Porpor Leelasestaporn / BK Magazine.