BANGKOK RESTAURANT
Di Farina Pizzeria
Say hello to some of the best wood-fired pizzas on Sathorn.
If you venture onto Sathorn Soi 12, you'll be greeted by the tantalizing smell of delicious wood-fired pizza. Amidst Florence-evoking decor, you can take a front-row seat at the open pizza-making station and enjoy crisp, thin-crust pies that should please even the most die-hard Neapolitan pizza lovers.
This review took place in Febuary 2019 and is based on a visit to the restaurant without the restaurant's knowledge. For more on BK's review policy, click here.
---
If you want honest Italian cooking, affable service and the little things done right, seek out this humble little wood-fired pizza specialist.
Set opposite a monolithic condominium on Sathorn Soi 12, Di Farina lures you in with its outdoor pizza-making station decked out with a purple Fiorentina F.C. flag. Inside is full of similarly domestic touches: framed artworks of Florence line the wall, cheesy strains of Italian rock radio fill the room. You'll probably find the owner, a Thai chef who fell in love with Italian flavors on a trip to Tuscany, working the tables and making small talk. The words "cozy" and "unpretentious" come to mind.
The menu, too, reads like a throwback to a time when a few Italian words were enough to convince diners of authenticity. In a world increasingly full of "72-hour-fermented organic dough" and "Associazione Vera Pizza Napoletana-approved firewood," these to-the-point descriptions are kind of nice. More importantly, this is comfort food done well.
The lasagna alla bolognese (B380) comes with a mottled brown top layer with crisp edges that stick to the tray; while underneath the ragu bursts with juicy, beefy goodness. Just as satisfying is the fettuccine alla carbonara (B480), fresh spirals of egg pasta topped off with salty, crunchy flakes of Italian pancetta. That a big bowl of parmesan cheese arrives unbidden only helps with the enjoyment.
When it comes to pizza, Di Farina foregoes the big, billowing crusts that are in fashion. These uniform, crisp-bottomed pies provide a nice crunch with every bite and feature toppings that come almost to the edge. Order the Nduja (B380) for perfect little circles of mozzarella and spicy sausage that's so tangy as to overshadow the tomato sauce (in a good way).
For a yet bigger appetite, the veal cutlet Milanese style (B580) is an unwieldy hunk of breaded meat that's so flavorful it could stand alone—we'd happily skip the side of overly buttery, uninspired fried potatoes and bland tomatoes. Come dessert, a creamy tiramisu (B180) headlines a short list of predictable Italian classics.
Di Farina may not have Bangkok's most extensive wine list (bottles from B1,100), but it offers good stuff at the lower end of the scale: the crisp, B100 house white (part of an all-day happy hour) succeeds in not tasting like an oxidized box pour, and that's a win at this price point.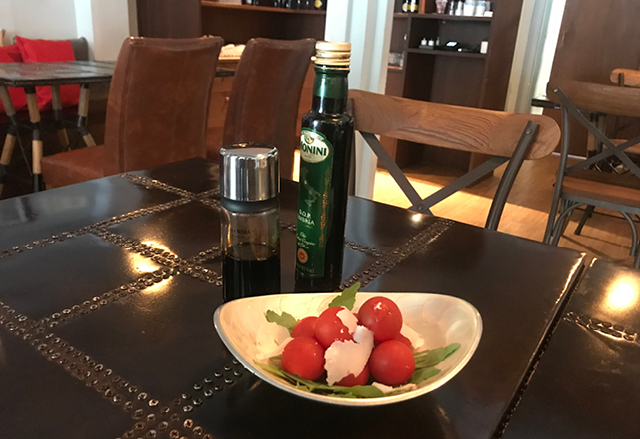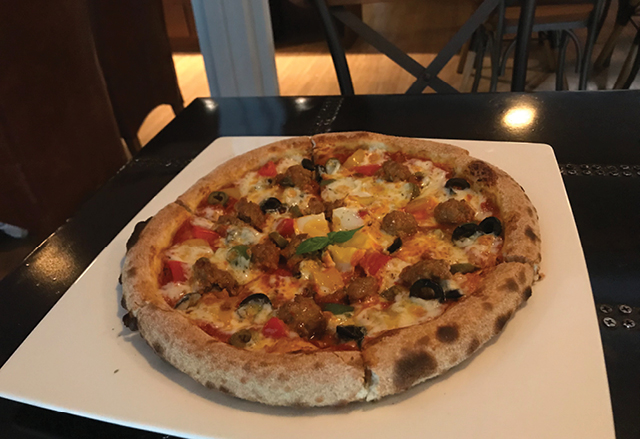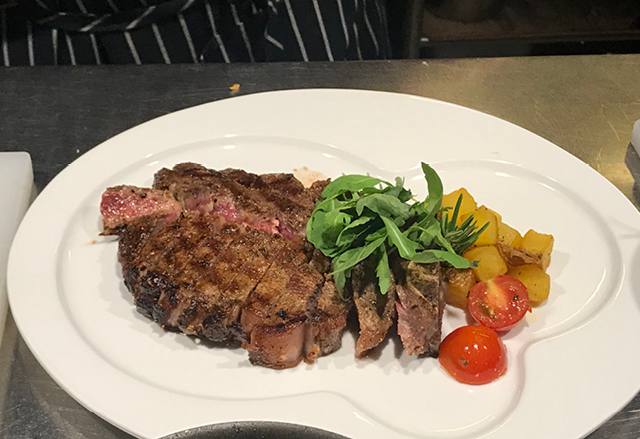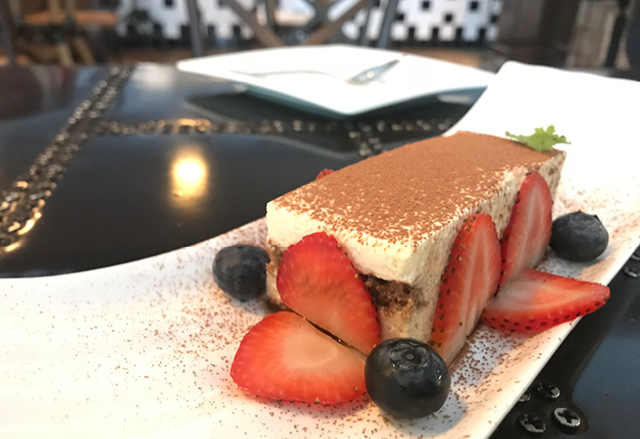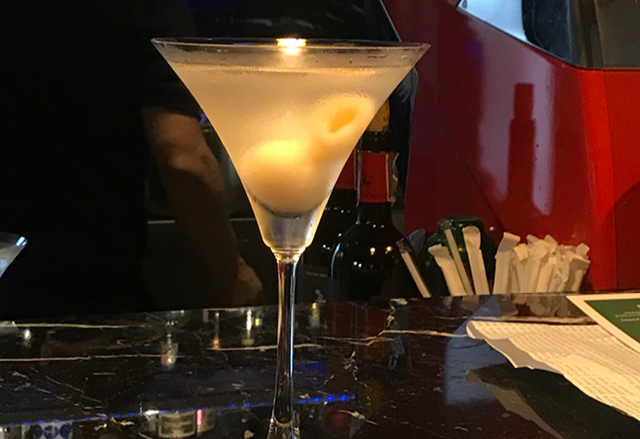 Venue Details
Address:
Di Farina Pizzeria, 111 Sathorn Soi 12, Bangkok, Thailand
Phone:
02-235-7127
Website:
www.facebook.com/DIFARINABKK
Area:
Sathorn
Cuisine:
Italian
Price Range:
BB -

BBB

Open since:
May, 2018
Opening hours:

daily

11am-9:30pm

Report a correction