BANGKOK RESTAURANT
Craftsman x Baan Ajarn Farang
Coffee meets modern art in the Old Town.
The caffeine addicts behind Sathorn's
Coffee Craftsman x Yarden
, tucked in an eye-catching 70-year-old house, have opened another coffee shop in historic surrounds.
Craftsman x Baan Ajarn Farang occupies the ground-floor of the neo-Renaissance mansion that used to serve as the residence of Silpa Bhirasri, AKA Corrado Feroci, the Italian-born sculptor who earned the moniker of "Father of Modern Art in Thailand" during the reign of King Rama V.
The vibrant yellow building has been painstakingly renovated and now serves as a cafe and an upstairs gallery run by the Fine Arts Department that showcases some of Silpa Bhirasri's sculptures.
It all makes for a very sophisticated setting for the likes of the Sparkling Tamarind (B135), a mix of pureed tamarind, honey and San Pellegrino Sparkling Water that's a homage to Bhirasri's favorite drink.
To go with, order a round of scones with a tamarind and cranberry compote (B145/two pieces).
Of course, the coffee menu is impressive. Slow bar staples like pourover and Aeropress (B150 each) spotlight single-origin beans. If you're looking to go beyond your regular latte (B110), try the "lemongrass latte" (B135), which blends the roastery's Artisan Blend (Indonesia, Laos and Brazil) with a touch of lemongrass and star anise.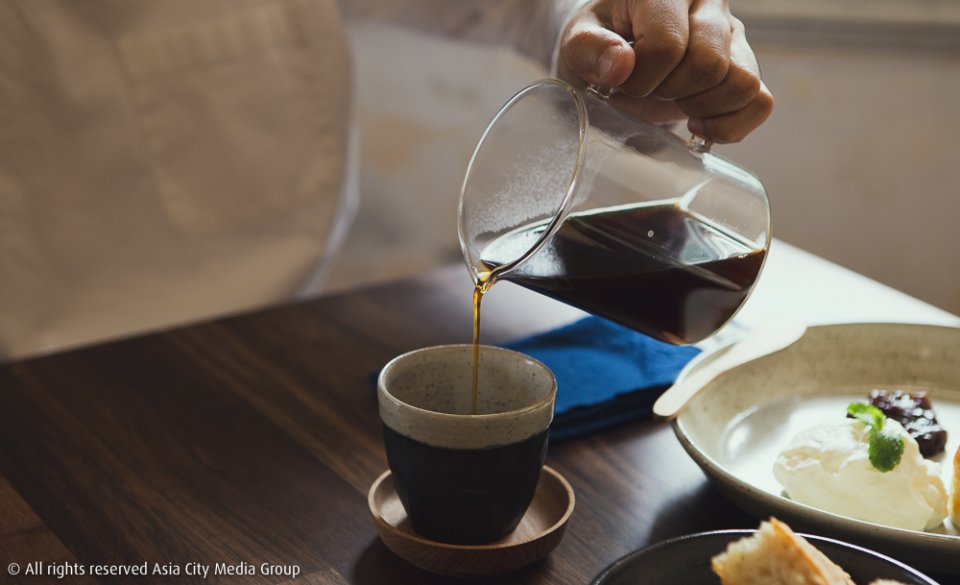 Venue Details
Address:
Craftsman x Baan Ajarn Farang, G/F, Silpa Bhirasri's House, 153 Ratchawithi Rd., Bangkok, Thailand
Phone:
086-688-5442
Website:
www.facebook.com/craftsmanroastery
Area:
Dusit, Rattanakosin (Old Town)
Cuisine:
Coffee shop
Open since:
July, 2018
Opening hours:

daily

7am-4pm

Report a correction