BANGKOK RESTAURANT
Citizen Tea Canteen of Nowhere
Go nowhere to find this vibrant Talad Noi tea shop.
Joining a small handful of tea rooms in Bangkok is a new joint with artsy decor tucked into the Talad Noi neighborhood.
Open for about a month in a mom-and-pop shophouse, the Citizen Tea Canteen of Nowhere is dedicated to tea aficionados, with nation-spanning local brews from Songkhla in the south to Chiang Rai in the north on the menu.
Its vibrant decor includes handmade silkscreens of flowers, tigers, and Chinese characters on the walls while in a corner local handicrafts are displayed. The idea was to "empower underdog culture," according to shop co-owner Saran Yenpanya, an artist who also owns the 56thStudio design house.
The teas only come from Thai provinces and are brewed meticulously with a siphon for the best consistency, aroma, and taste possible.
Milk teas start at B120 with highlights including Blend No. 2 Dusty Dawn, which boasts chocolate and nutty flavors. Those who like their tea sweeter can opt for Blend No. 3 Sweet Sunset, which has a fragrant vanilla-and-cocoa finish in each sip. Those who prefer distinctive floral notes should try the refreshing Blend No. 4 Suede Sunset.
There are monthly specials, too, so it pays to return.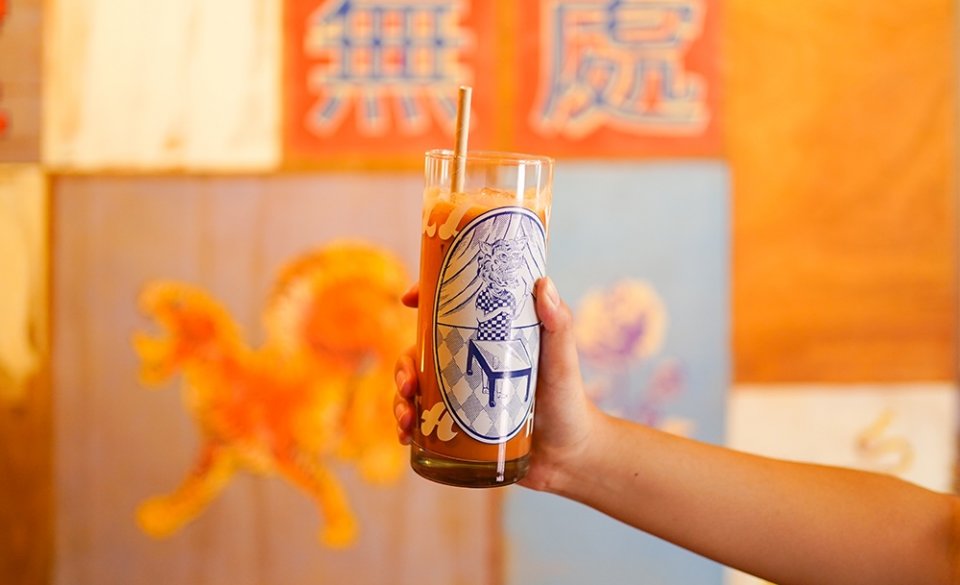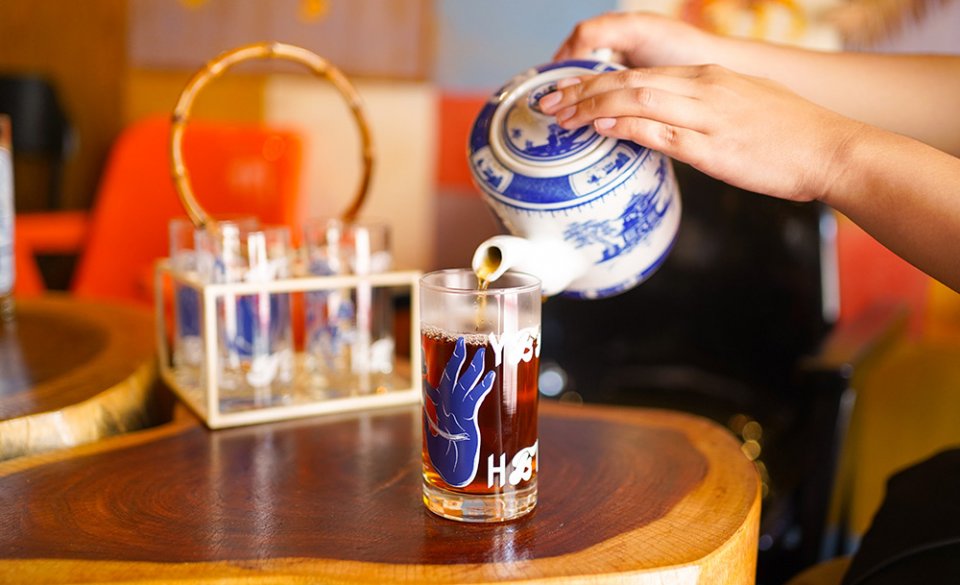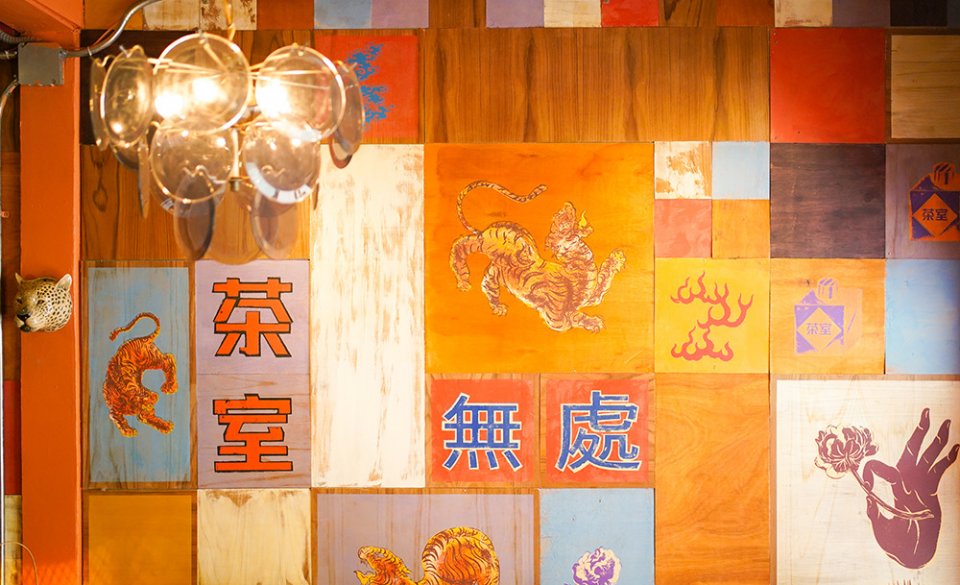 All images property of Coconuts Media