BANGKOK RESTAURANT
Chutie is Baking
Inside Charoen 43, another up-and-coming space in Charoenkrung where artists and restaurateurs showcase their works, you can tell this is not your average hipster spot. Between bites and sips from desserts at Chutie is Baking, visitors will find themselves spellbound.
"We want our cakes to bewitch customers when they eat them," says Chutima "Ae" Bovonratanachote, owner of Chutie is Baking, while referring to the brewing witch illustration in front of her store. Before she opened this shop, her cafe
Sweet Pista
had a solid reputation for both home cooking and sweets.
After relocating her Sweet Pista to Warehouse 30, Ae wanted to build her own baking lab where she could pour her heart into her passion for pastry.
Then, she found this 60-year-old jewelry shop's safehouse and began renovating while keeping its essential structure intact, from the protruding metal lines and naked concrete walls to the second floor which occasionally doubles as an art space.
Inside its ground floor, Chutie is Baking's glass-enclosed kitchen, which takes almost three-fourths of the space, is a loud-and-proud testament to her baking passion. Looking through the glass, you can see Ae and her staff working their magic. The results are seasonal treats that are occasionally rotated, ranging from fruit parfaits to tartlets.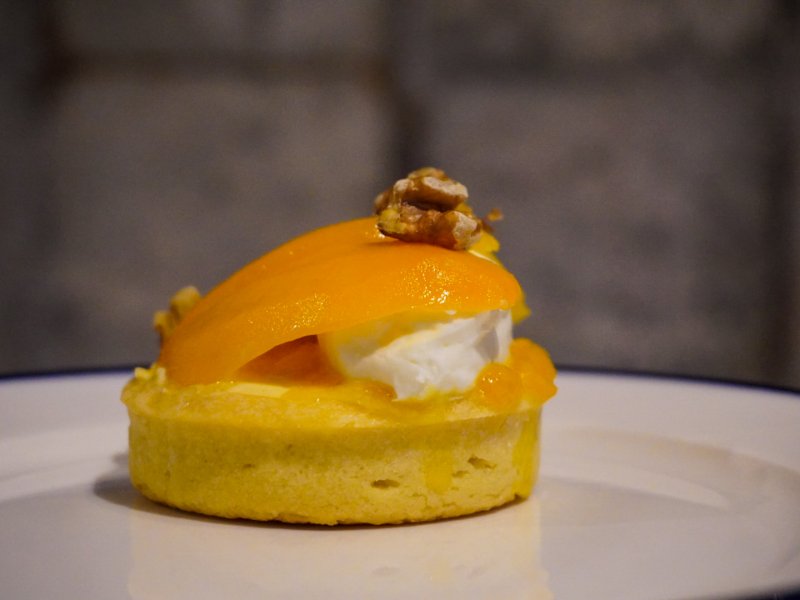 The first one we tried on our last visit was her mayongchid tartlet (B195), a mouthful of Thailand's rare seasonal fruit sold one time a year. Ae places a generous portion of mayongchid atop the tartlet. It's light and creamy, yet the fresh tang from mayongchid balances that sweetness well.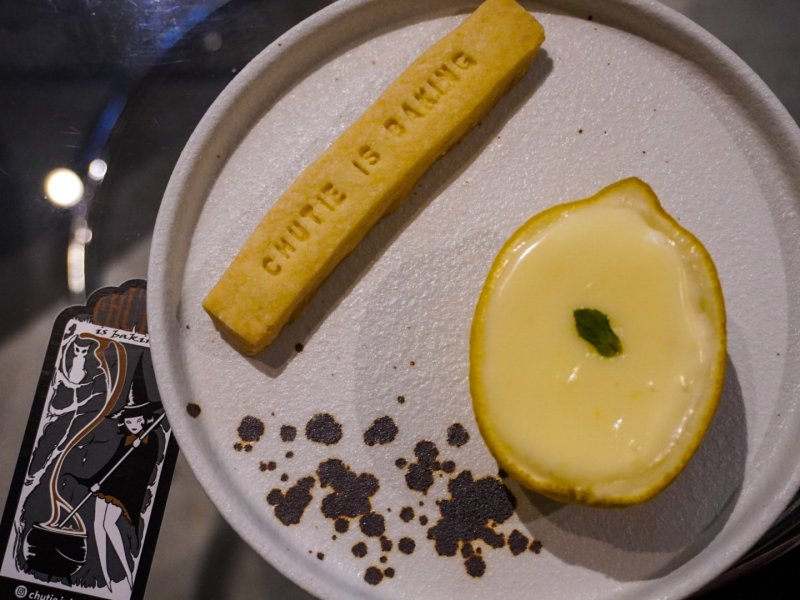 Another treat we admired was her lemon posset (B165), which arrived in a half-sliced lemon served with crispy shortbread. It's a nod to her baking lab's theme, Ae told, to bring this British's classic creamy pudding on the list. There was a burst of citrussy but soothing scent of lemon in our first bite, followed by a thick creamy texture that helps tone it down.
It's refreshing to see Bangkok still has some serious cafes that don't overcharge customers for their adorably vain decorations and bland desserts. Chutie is Baking is more than a hipster trap.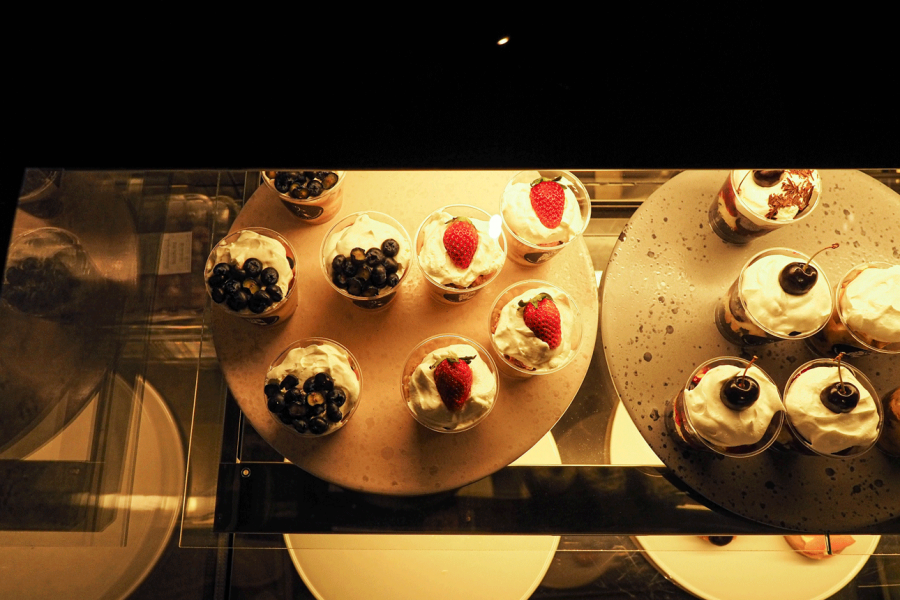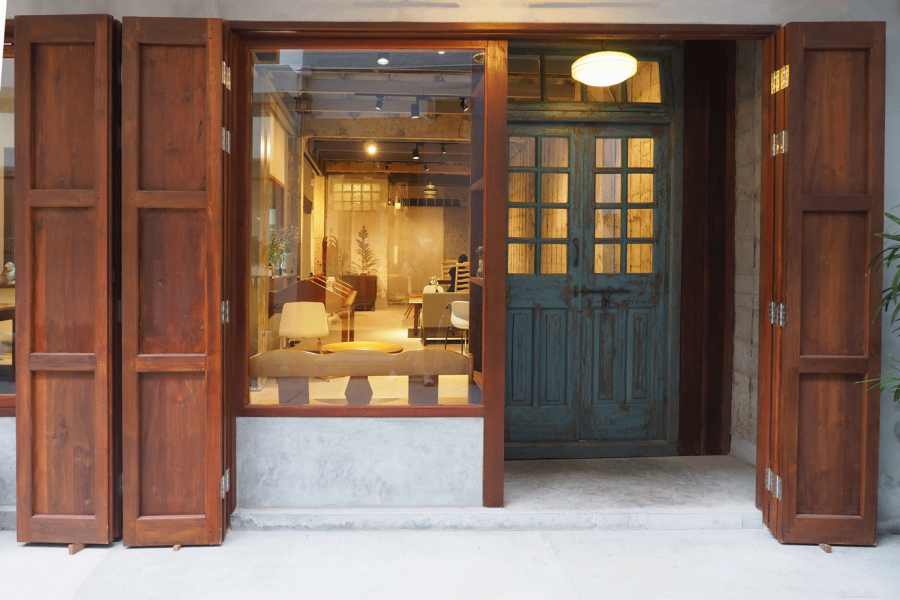 All rights reserved to Coconuts Media Group.