BANGKOK RESTAURANT
Charmgang Curry Shop
We wanted to like it more.
This review took place in March 2023 and is based on a visit to the restaurant without the restaurant's knowledge. For more on BK's review policy, click here.
3.5 stars
Ever since it opened in 2019, we've heard how loved and how cool Charmgang is, and it built up a great deal of excitement to finally try it—and with that came certain expectations as our car pulled into a tiny sub-soi hidden in Charoenkrung.
The restaurant sticks out of its surroundings, a red entrance amongst the shuttered shophouse doors. For an early dinner, the place was already nearly full, with staff carrying a clipboard to make sure you've booked in advance.
The menu is meant to cater to hip, cool locals and tourists who don't play by the typical touristy rules. But that comes with a price, a hefty one. The grilled beef skewers that come with jaew pla ra set you back for B540 (four skewers), wholly unjustified. The skewers are two bites each and the jaew pla ra is stuck between authenticity for Thais and catering to foreigners—creating a locals/tourist palette problem.
The
panang
with braised beef cheek (B590) is way too sweet and features divisive peanuts on top which muddy the waters between
panang
and
massaman
? Is this
TasteAtlas
's
panang
? Some chefs may argue that the real ancient recipe for
panang
has peanuts, but most Thais didn't grow up eating that
panang
.
The yum (spicy salad) pork jowl with southern sour mango (B480) isn't really yum but it was yummy, so we gladly finished it—but we wouldn't call it a yum, so happy accident.
Those who are fans of nam prik kapi (southern shrimp paste relish) with deep fried vegetables tempura and mackerel, have to order their kaffir lime relish set (B560), but you'll never have paid this price for nam prik before. They call it kaffir lime relish, but it's very much like nam prik kapi.
We ordered a canape from their special board: scallops on a cupcake (B320 / 2 pieces), which is khanom krok (Thai coconut milk dessert cooked on a pan) with scallops, but they fail to mention the green peas inside. It came so close to being good and then is ruined by something that really doesn't belong.
Any disappointment was redeemed in their dessert (and service, which garnered them an extra .5 star in our rating). The big plate of combination (B280) has coconut milk, longan ice cream (so good it could be served on its own), a sort of deep fried donut, and a few sugary pieces of fruit. It's so big that it can and should be shared between two.
At a corner opposite of their lively open kitchen there's a bar. We got the Laabtini (tequila, sato siam, Martini Rossi, B300); as martini drinkers, this comes off as a fruity, diluted cocktail served in a martini glass covered with khao khua (toasted rice) to make it laab. The Pandricks (Hendricks gin, apple juice, pandan syrup, mint, B350) is not worth ordering. Skip the signature cocktails and go straight for the gin and tonic or their wine list.
The bill came up to over B4,000 for two. Ratcheting that bill down a thousand might win them a better review, but the prices don't justify the taste and experience.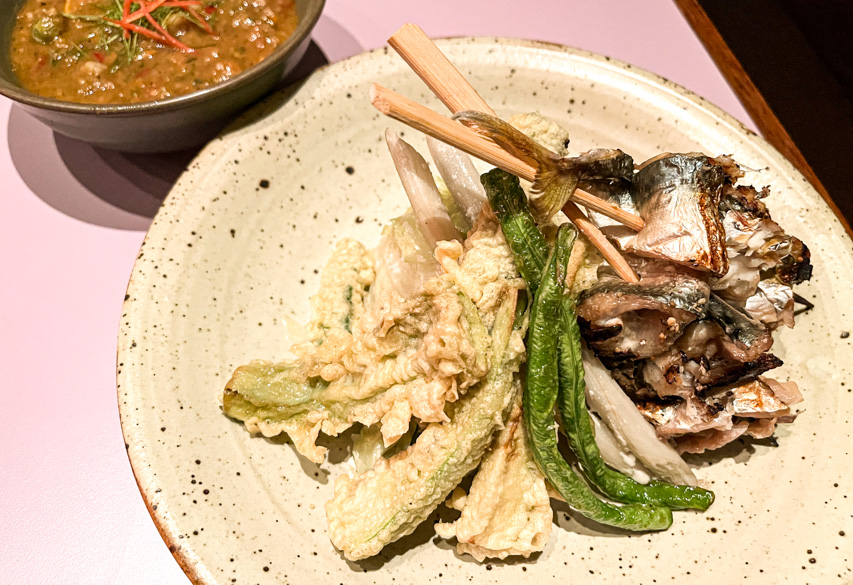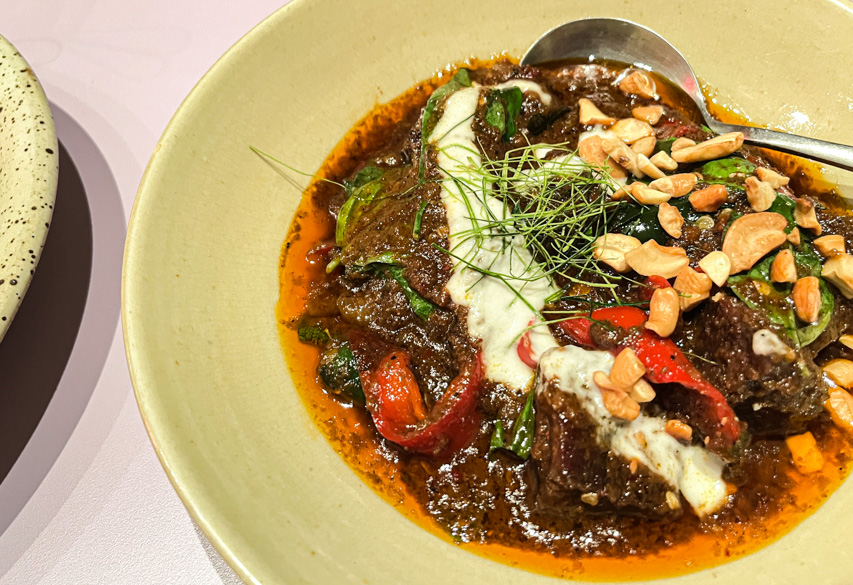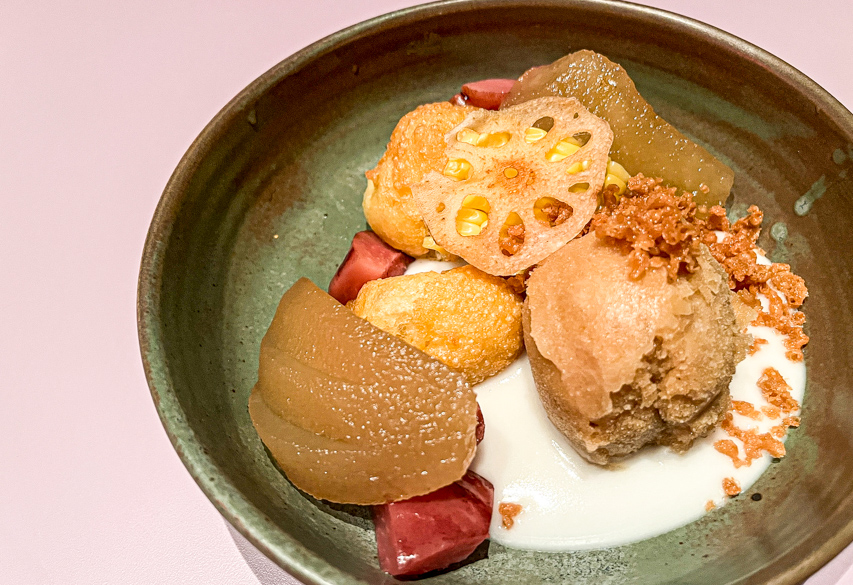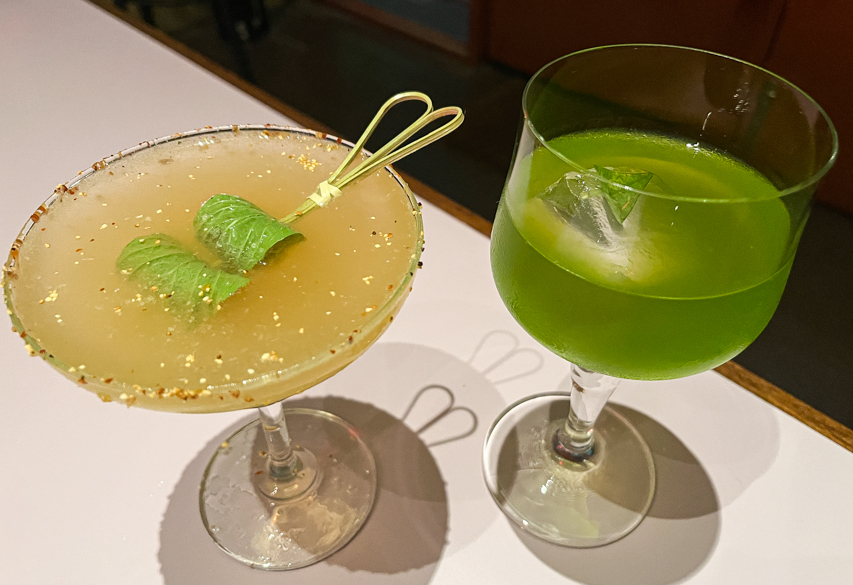 Venue Details
Address:
Charmgang Curry Shop, 14 Nakhon Kasem Soi 5, Bangkok, Thailand
Phone:
098-882-3251
Open since:
October, 2019
Opening hours:

daily

4-8pm

;

Sat-Sun

10am-noon

Report a correction