BANGKOK RESTAURANT
Casa Panza
Casa Panza brings bold Cuban flavors to Bangkok.
Bangkok's kaleidoscope of food cultures is hard to match, and adding to the melting pot is Casa Panza, a delivery-only service offering up Cuban favorites.
The Miami-born chef behind the kitchen started cooking up his childhood favorites when the pandemic hit last year. He has since expanded into a full-blown kitchen, where he makes homemade Cuban bread that involves a 20-hour production process, assorted braised meats, and desserts that will transport you all the way to Havana.
The menu works on a pre-order basis. Each day sees a variety of dishes available, like the must-try Cubano (B370) loaded with shredded mojo (marinated and roasted) pork, smoked ham, briny pickles, a slather of mustard, melted cheese, and griddled bread.
One of the most popular specialties is the ropa vieja (B340), or "old clothes." One of Cuba's most beloved dishes, the ropa vieja here is made of shredded beef braised in red wine, sofrito, and beef broth, served with white rice.
Other standouts include the vaca frita (shredded beef lightly sauteed with onions, garlic, and lime juice paired with black beans and rice; B330) and the lechon asado (pork marinated with various spices and sour orange juice, also served with rice and black beans; B290).
Your meal isn't complete without some sides like yuca con mojo (cassava mixed with garlic, lime, and spices; B95), yuquitas fritas (fried cassava; B110) served with a side of mojo, and, depending on the weather, Cuba's favorite snack: tostones (deep-fried plantains; B120).

For dessert, try the pastelitos de guayaba (guava- and cream cheese-filled pastries; B120/three pieces).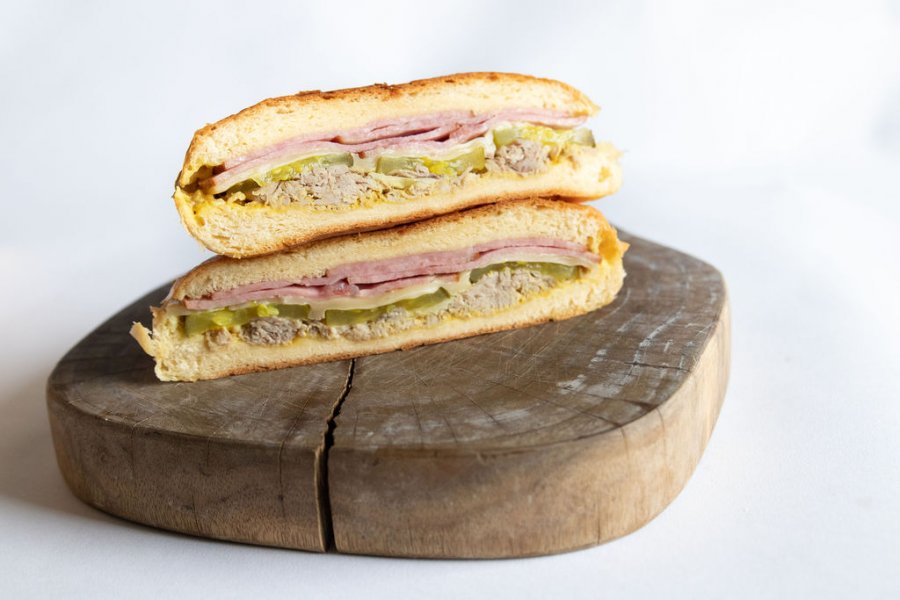 All images courtesy of Casa Panza