BANGKOK RESTAURANT
Buenazo
Crazy for ceviche and anticuchos? Head to the Commons Thonglor tonight.
The buzz: The march of Peruvian cuisine has been unstoppable this year. Following the opening of Anantara Siam's Japanese-Peruvian restaurant Guilty, Bangkok has welcomed another Peruvian-focused eatery, Buenazo, at The Commons Thonglor.
The vibe: Though the place looks a bit boxy—with a maximum capacity of around 10 seats encasing the open-kitchen—there's something larger than life to this cozy eatery. Each wooden plank they use is, in fact, taken from sunken boats purchased from fishers in Phetchaburi, reflecting Buenazo's mission for sustainability and social responsibility.
The food: The man behind the kitchen is Peruvian chef Santiago Fernandez, who was initially part of Na Project's urban refugees kitchen—a collaborative space where immigrant families from various ethnic backgrounds cook food to raise social awareness. Growing up in Lima, Peru, Fernandez explains that even among Peruvians, the cuisine is uniquely diverse. "So, I want you to have a taste of my version of Peruvian dishes," he tells BK Magazine. We started off with his Classico Ceviche (B365) local sea bass marinated in citrus leche de tiger, which is quite sparklingly fresh. Aki Amarillo Mixto Ceviches (B395), meanwhile, sees bright yellow Peruvian chili paste with the addition of plump shrimp and squid. There's also Arroz Verde De Chicken (B365) which Fernandez comically describes as Peruvian khao mun gai, topped with Huancaina sauce. Another fun dish is Lomo Saltado (B435), a traditional Peruvian stir-fried tenderloin beef with onions and tomatoes with flavors that somehow remind us of Chinese sweet-and-sour stir fry. It's hard to miss their beef heart skewer anticuchos (B195); though expensive, it's something we would be willing to go back for.
Why we'd come back: As we'd love to see this cuisine grow in Bangkok's food scene, we might stop by the Commons Thonglor more often. Chef Fernandez also tells us that Na Project will bring some of their future chef collaborations here as well, so stay tuned.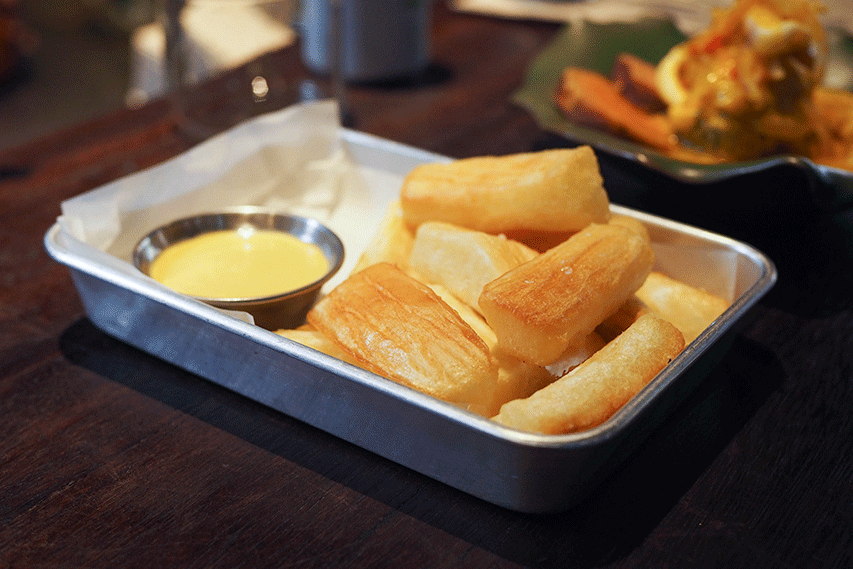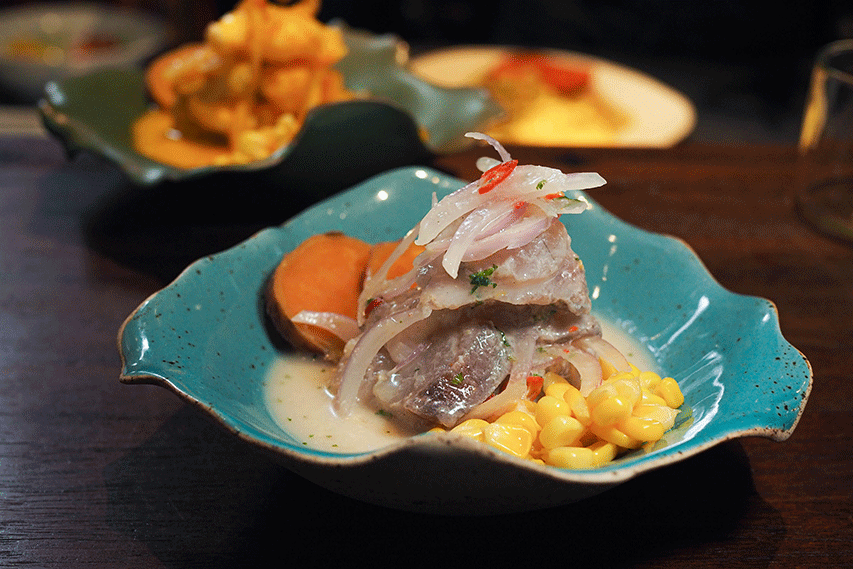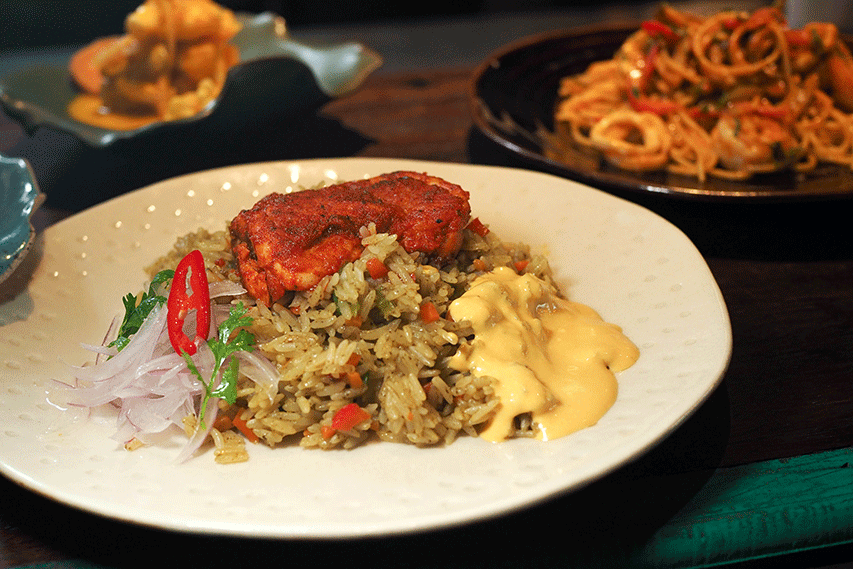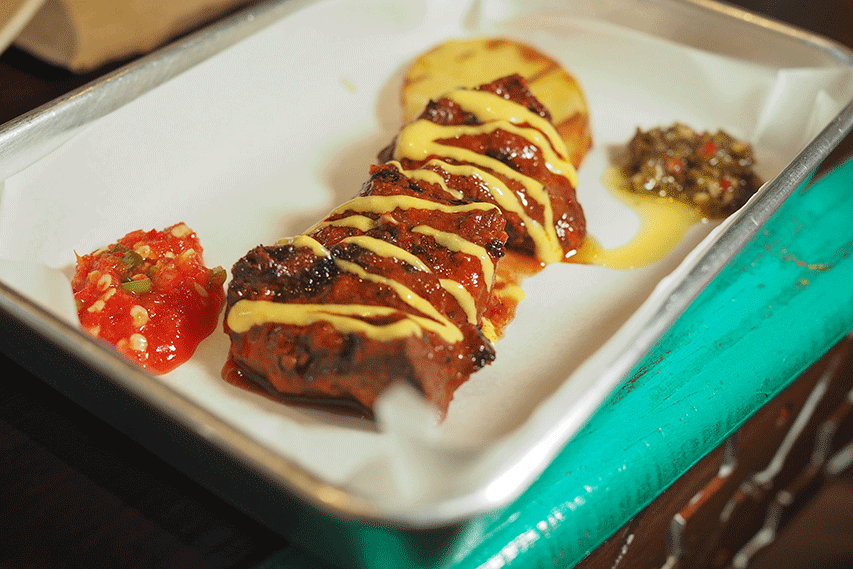 Venue Details
Address:
Buenazo, The Commons Thonglor 335 Akkhara Phatsadu Alley, Khlong Tan Nuea, Watthana, Bangkok, Thailand
Area:
Thonglor
Opening hours:

daily

9am-9pm

Report a correction