BANGKOK RESTAURANT
Blunos
Big-name British chef Martin Blunos opens Bangkok restaurant.
Big-name British chef Martin Blunos, of the formerly-two-Michelin-starred Lettonie and Blinis restaurants (both now closed) and repeated appearances on Iron Chef UK, has brought his burgeoning restaurant empire to Bangkok.
Blunos is the first excursion outside of his homeland for the walrus-mustached chef and promises international comfort food by the pool. Don't be fooled by the seeming simplicity of the menu, as Bluno himself helms the kitchen here showing off quality produce and playful preparation.
The Fisherman (B1,200) is a seafood platter that comes piled high with milk-poached snow fish, grilled prawns, oak-smoked salmon mousse and cured herring. His lobster roll (a relative steal at B490), meanwhile, spotlights bouncy, garlic butter-poached Canadian lobster in a buttery and garlic brioche along with a lightly-whipped orange mayonnaise.
More fun can be had with the Peking duck pizza (B570), smeared with oyster sauce, and the onion marmalade-topped snack pizza (B110). Don't miss our favorite, the juicy braised pork belly in apple juice with pork skin fritter and spiced chickpeas (B500 or B650 with Strongbow cider).
Resident DJs spin every Wed-Sun from 7pm onwards.
Blending a hotel pool lounge with a pub menu, Blunos is the last thing you'd expect from a former two-Michelin-star chef. The chef in question is Martin Blunos, and the stars relate to his old UK restaurant Lettonie.
Now in Bangkok, Blunos' eponymous operation sits on the Eastin Grand's pool deck. This is exactly as weird as it sounds, but also kind of fun. There's loud disco remixes, lots of green and blue lights, and people of awkward body shapes lying around with little on.
The first thing to strike you about the menu is how unpretentious everything sounds: fish pie, Welsh rarebit, chili con carne, chicken "parmo." The next thing is how cheap it looks. A lobster roll costs B550; a 1.2kg sharing steak B3,900. Then comes the real kicker: these prices are net, which is the first time we've ever seen net prices in a Bangkok hotel.
Of course, if a thing looks too good to be true then it probably is. That half-price lobster roll, for example, contains half the amount of lobster you'd find at other spots. Here's our trick: order it with the fish pie (B490). That way, you not only get a tasty but semi-filled lobster roll, but another half Canadian lobster converted into a deliciously unctuous slopfest of mashed potato, egg, cream and huge chunks of flaky white fish. It really is awesome.
So's the Welsh rarebit (B150), which for anyone uninitiated is basically cheese on toast on steroids. Here, a slice of wonderfully doughy bread comes draped in half an inch of molten, raclette-style cheese. Don't let all those carbs and fats distract you from the hazelnut, apple and celery side salad, which is also excellent.
As delicious as all this is, Blunos does turn out the occasional flop. The Peking duck pizza (B570) with its Ryvita-dry base and floppy duck skin should've been left back in the pub, while the Nutella pizza (B300) covered in marshmallows, maple syrup and fruit both sounds and tastes like it belongs at a kid's party—one middle finger at stuck-up food trends too far.
But we can forgive this stuff. Here, for once, is a hotel restaurant that doesn't feel like it's trying to screw you. Those net prices not only include tax but also service charge, while a poke around the wine menu shows that the B950 Italian Chardonnay is just B150 more than the supplier charges—who cares if you drink it out of non-shatter plastic glasses. Blunos is hotel pool food that's better than hotel pool food needs to be, served at prices that are cheaper than they could get away with. We're buying it.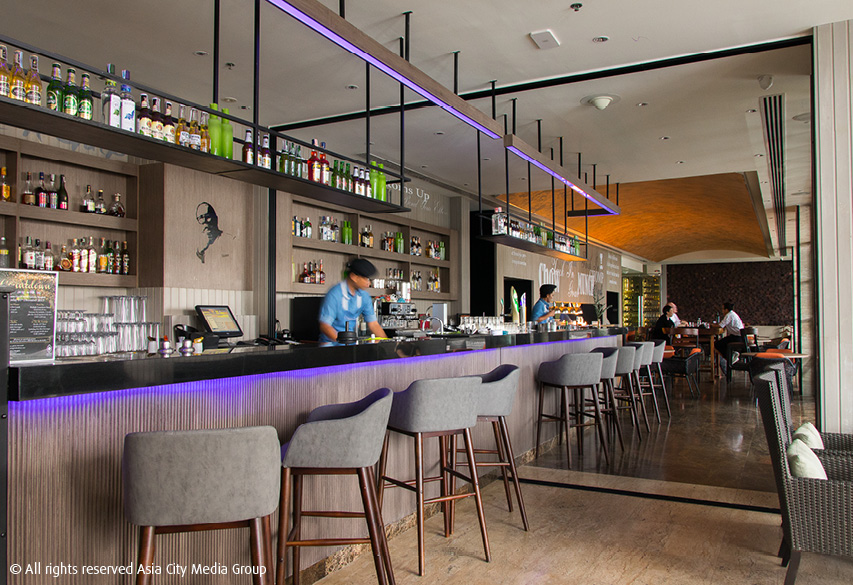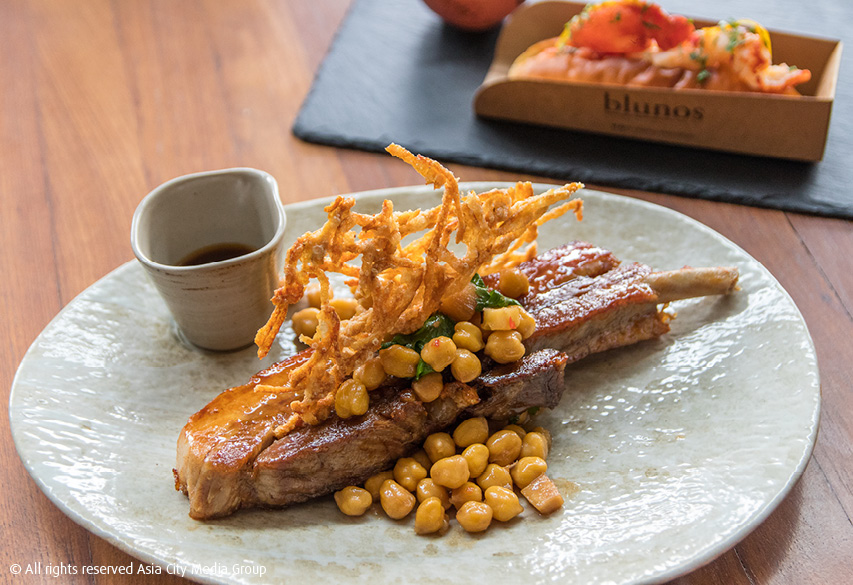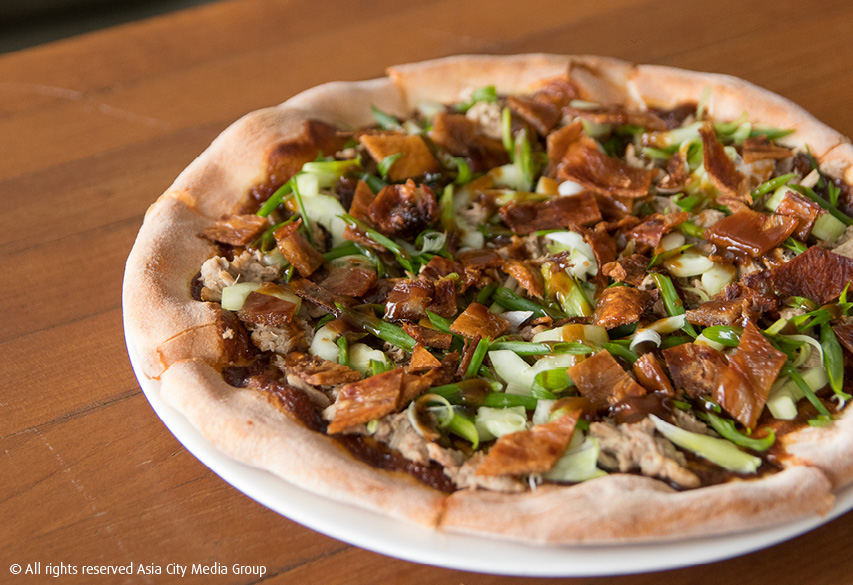 ---
This review took place in April 2018 and is based on a visit to the restaurant without the restaurant's knowledge. For more on BK's review policy, click here.
Venue Details
Address:
Blunos, 14/F, Eastin Grand Hotel Sathorn, Sathorn Rd., Bangkok, Thailand
Phone:
02-210-8100
Website:
www.facebook.com/blunosbangkok/
Area:
Sathorn
Cuisine:
Western
Price Range:
BBB

Open since:
December, 2017
Opening hours:

daily

8am-11pm

Report a correction