The buzz: If you're tired of Bangkok's trend of cookie-cutter wine bars that prioritize style over substance, head to this new gastro wine bar in Soi Langsuan, Bisou, where exquisitely crafted French-inspired sharing plates mingle with a meticulously curated of wine list, featuring both unique and lesser knowns bottles.
The decor: Taking over a two-story house that used to be Gaggan's natural wine bar Wet, the venue has undergone a massive facelift, transforming the former rather dark, dimly-lit space into a sleek and modern semi-glass house with abundant natural light. Stepping inside, you'll be greeted by a cascade of film posters depicting passionate kiss scenes from movies—think heartthrob Andrew Garfield and Emma Stone in their first Amazing Spider. At the center, there's an oculus on the ceiling which makes the room feel more airy. For more privacy, head upstairs to see the more spacious dining area where you can either hand pick wine bottles from their cellar yourself or let the capable sommelier attend to your needs.
The food: French-born chef Antoine Darquin seeks to capture the mutual charm of a kiss through his French-inspired dishes where patrons can pick creations to share among friends—or of course, lover(s). We loved the bite-sized fried chicken, BFC (B330), marinated in butter, arriving piping hot, topped with salmon roe; the tingling spiciness from shichimi accentuates the dish perfectly. Darquin knows how people are when it comes to brussel sprouts—something he blames on school cafeterias for traumatizing the young people's taste buds. Served alongside black garlic, razor clams, and creamy emulsion made from curing strips of pork fatback, however, his brussel sprouts (B490) will blow those bad memories away; even those who don't like vegetables will come around. The real showstopper is his celeriac, truffle risotto (B590). Admittedly, truffles—regardless of their origin and quality—on Bangkok's food scene are deemed mere ornaments that rarely translate into the chef's specialty, but this risotto comes with an element of surprise: roasted buckwheat and chestnuts both to provide a crunchy, fun texture to the dish. Don't miss his dark chocolate souffle served with marjoram (B390); the decadence of this dessert is formidable by itself.
The drinks: A quick look at the wine menu might lead you to believe that this place has less to offer despite its bold claim as a gastro wine bar, but the default wine options start at B360 for white and B390 for red and sparkling. Wave your hand at Theo Lavergne, the French sommelier of the house, and he'll guide you to the right labels. Those who're less keen on wine can opt for their cocktails. We particularly liked their Yoko Ono (B400), which features Japanese sake, yuzu, and lavender topped with creamy egg white foam. This place can customize, so feel free to tell the bartender your desires.
Why we'd come back: It's nice to have a refreshing departure from the mainstream. With both Darquin and Larvergne in the house, Bisou promises to be a vibrant, cool dining spot that caters to those yearning for both great meals and wine lists. Right next to the venue, there'll be a new Indian fine-dining venue, Indee. We asked around and they said they;ll finish up by the end of April.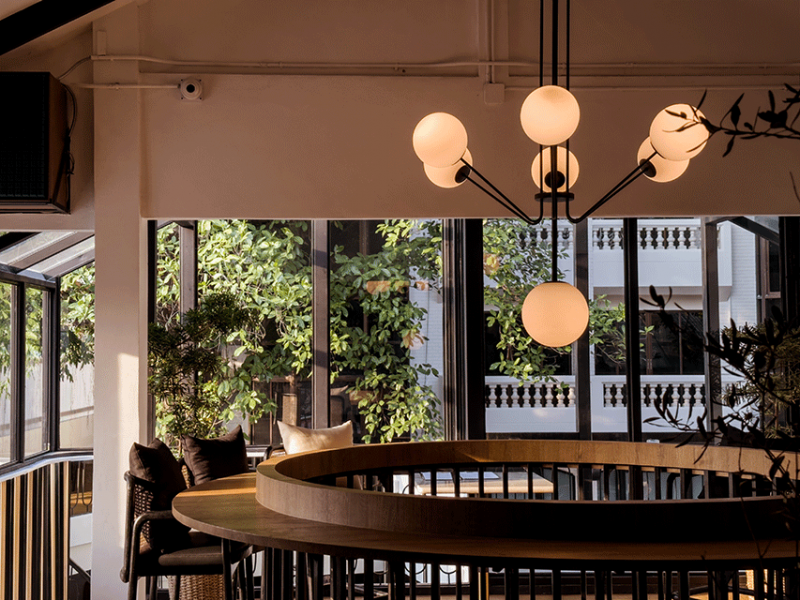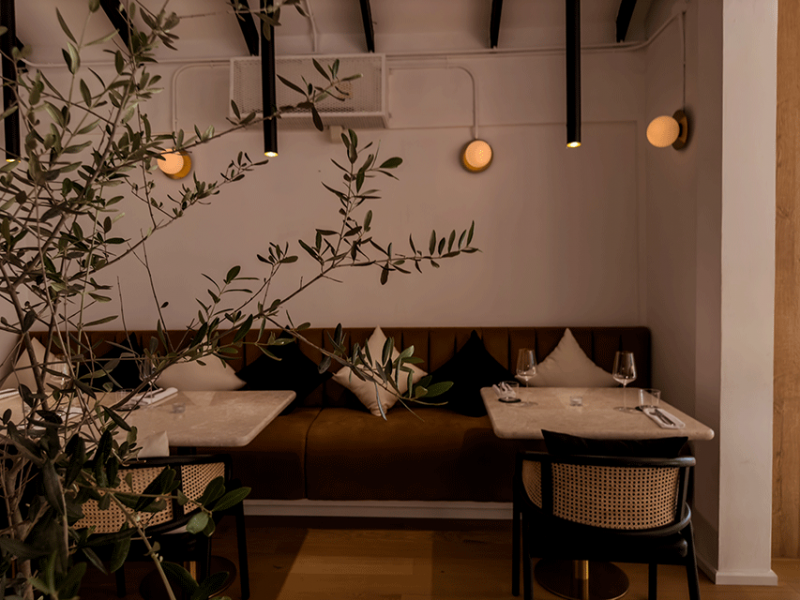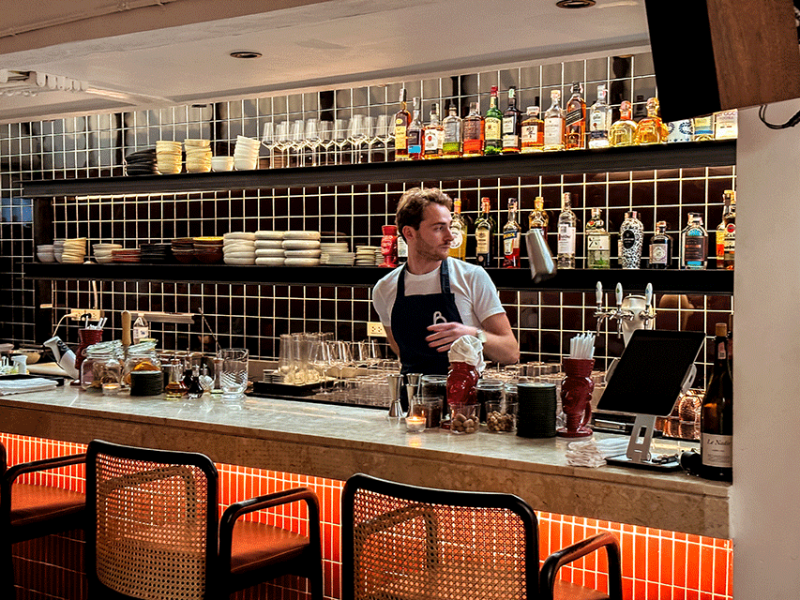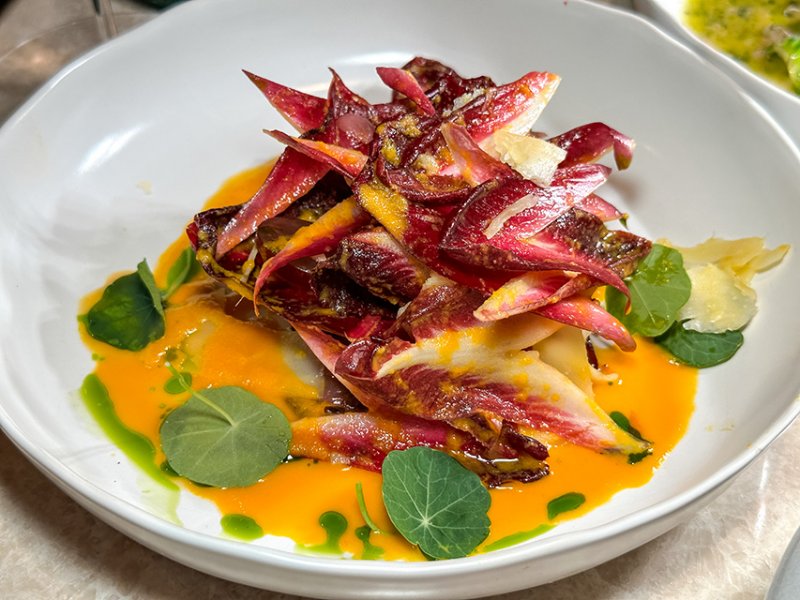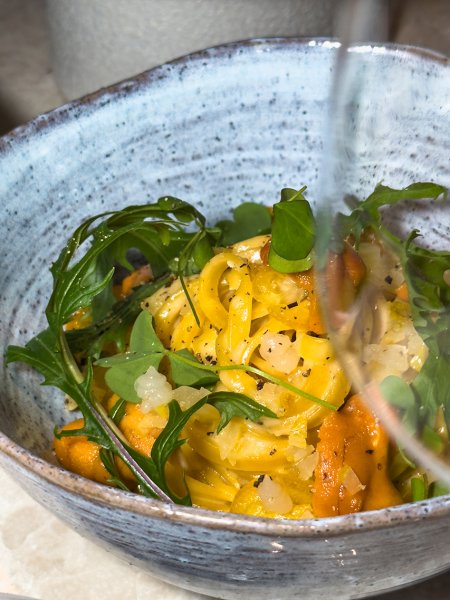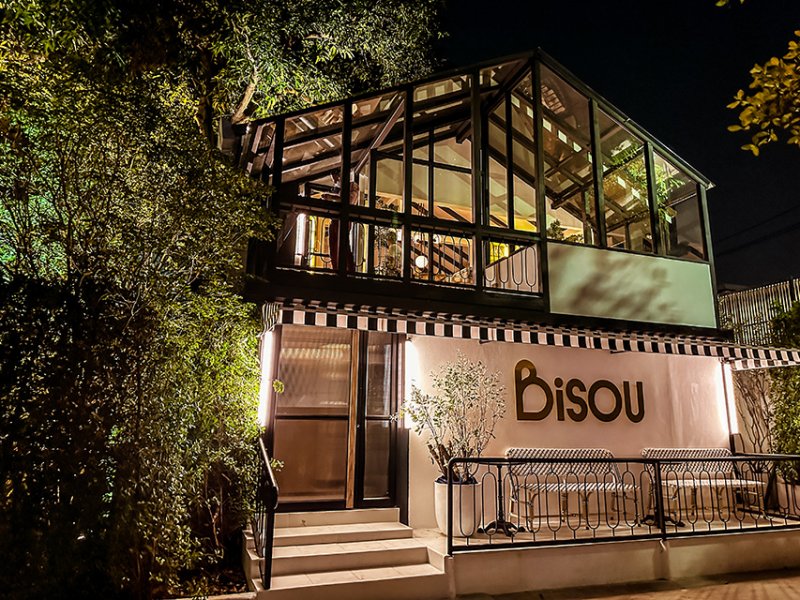 Photo: Porpor Leelasestaporn / BK Magazine.
Venue Details
Address:
Bisou, 68, Lumpini Sub-District, Langsuan Soi 9, Bangkok, Thailand
Cuisine:
French
Report a correction