BANGKOK RESTAURANT
Baan Nam Prik Kao Suay
A Chanthaburi favorite arrives in Bangkok.
One of Chanthaburi's favorite restaurants has finally opened in Bangkok.
Baan Nam Prik Kao Suay goes heavy on the Thai vibes with traditional backrest pillows, dark wood tables and Southern food served in little bamboo baskets that will drum up childhood memories for most Thais.
Hit up the "Thai sushi set" (B150) that's packed with fresh prawns, crayfish, crab, Thai mackerel and squid—served alongside vinegar-flavored rice and spicy seafood sauce.
For drinks, go for the hard-to-find nam ma peed (B75), which boasts very refreshing sweet and sour flavors.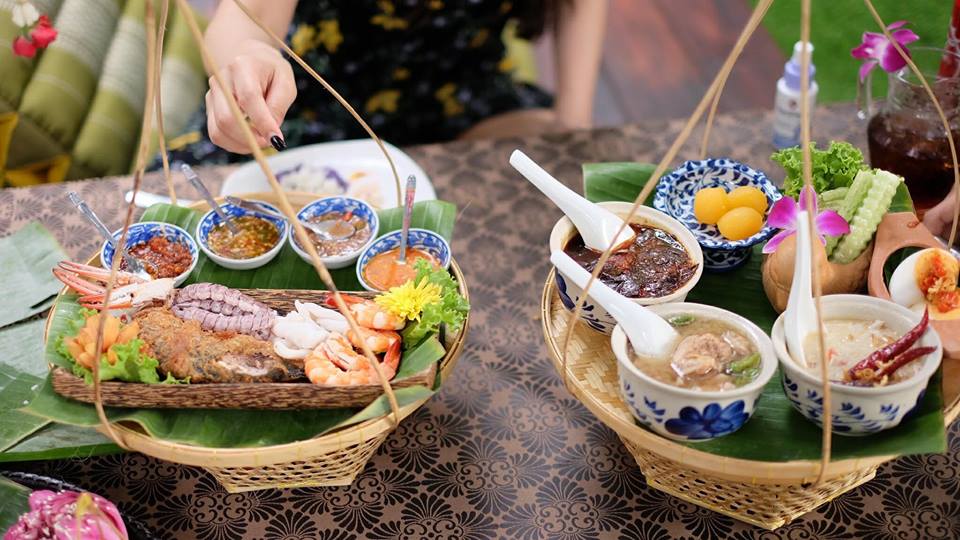 Credit: www.facebook.com/Bannamprikchanthaboon