BANGKOK RESTAURANT
Arabesque
Where to get a taste of Egypt in Bangkok.
For a taste of Cairo without having to travel, check out Arabesque, an Egyptian restaurant nestled towards the far end of Sukhumvit Soi 2. Inside, everything from the doors, windows and mirrors to the seats and pillars are decorated in arabesque patterns, all beneath dim lighting. There's a relatively spacious outdoor dining area reserved primarily for drinkers and shisha-smokers.
What distinguishes Egyptian cuisine from other Middle Eastern fare—say, Lebanese and Persian—is that it doesn't rely on a huge amount of spices; instead, it is simpler, with a heavy emphasis on beans and vegetables, although here the food draws from across the region.
To start off, the mixed mezze platter (B300) consists of green salad, mutabbal (grilled eggplant dip), hummus, tahina (creamy sesame dip) and baba ghanoush (pureed eggplant); the hummus and tahina are a little too sour, but still pair well with the freshly-baked pita bread.
Among our favorite dishes are the murgh barra (B280)—large spiced chicken chunks grilled kebab-style, resulting in a crispy deep red crust and a juicy and tender interior—and the Egyptian barbecue fish (B400), which is cut in half, flattened, slathered in fresh herbs and spices, then grilled—perfect with biryani rice (B250). Another typical Egyptian dish, the fattah mozzah (B280), sees layers of crunchy bread and rice topped with tender cubes of lamb and a well-balanced vinegar and garlic sauce.
Offering a refreshing break from the meat-and-carb-heavy meal, the fattoush salad (B130) is a mix of greens, pomegranate, chunks of tomato and cucumber, all tossed in pomegranate molasses for a sweet, tangy finish.
There's also a range of tagines on offer (tomato-based stews cooked in clay pots). Here, they wrap a thin layer of bread over the pot in place of a lid and bake it whole in the oven. When you poke your spoon through the bread, you're hit by a puff of aromatic spice before getting to the luscious, thick curry beneath—try the potato and chicken tagine (B250).
Finish off with a plate of teeth-achingly sweet yet satisfying konafa (B190), a crisp pastry layered with nuts and honey, then soaked in syrup. As for drinks, the tangy and refreshing tamr hendi (tamarind juice, B100) and labban eiraan (Egyptian yogurt, B130) should be your go-tos.
With service that's attentive and fast, the only real points against Arabesque are the overly dim lighting and the Arabic music blasting in the background.
This review took place in August 2018 and is based on a visit to the restaurant without the restaurant's knowledge. For more on BK's review policy, click here.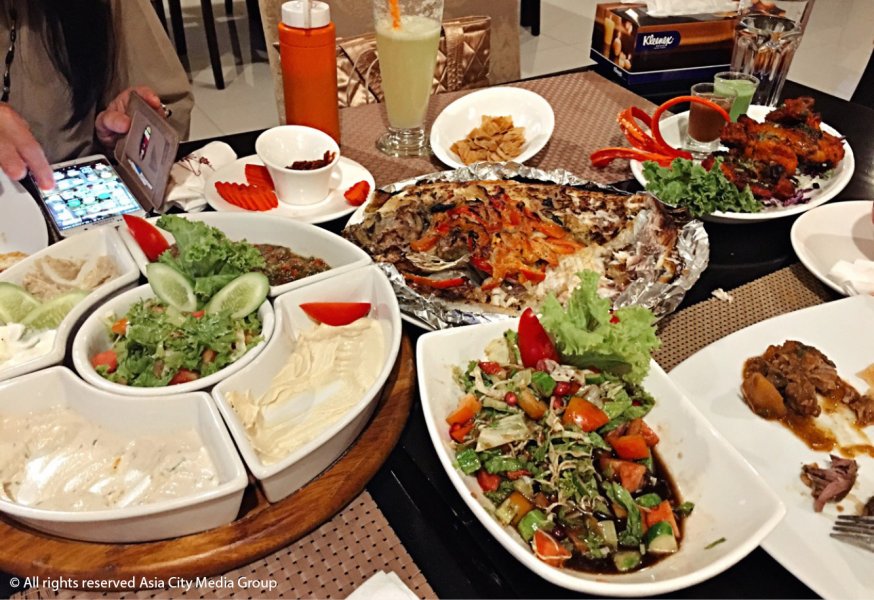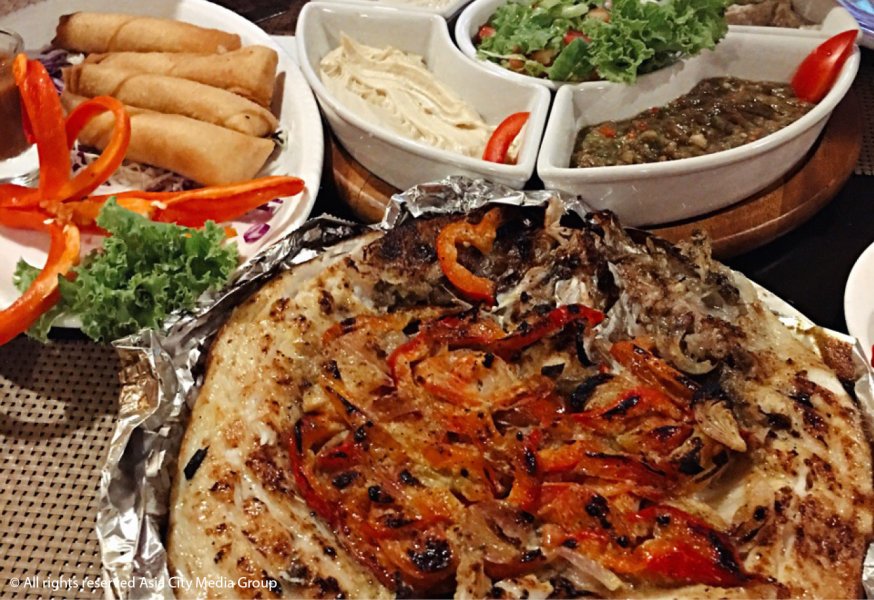 Venue Details
Address:
Arabesque, 68/1 Sukhumvit Soi 2, Bangkok, Thailand
Phone:
02-656-9440, 087-498-0810, 086-788-2199
Area:
Nana Asoke
Cuisine:
Egyptian
Price Range:
BB -

BBB

Open since:
January, 2012
Opening hours:

daily

10am-10pm

Report a correction