BANGKOK RESTAURANT
Ang Morr
A failed attempt to revitalize a classic Chinese cook shop.
This review took place in December 2022 and is based on a visit to the restaurant without the restaurant's knowledge. For more on BK's review policy, click here.
Like so much of the modern fare in Bangkok, Ang Morr strives for pretty plating. Our har gow (B450) arrived as crystal prawn dumplings stuffed with truffle paste and molded into three adorable—yet hyper-realistic—goldfish. Despite the deranged eyes on one for our last visit, the dish showed serious design work that deserves recognition. But something was missing: the taste. True, the prawns intermingled with the truffle paste to come off as delectably creamy, but we've seen many restaurants pulling this stunt with smaller prices; Shangri-La hotel has it for B120. If you pay this much for dumplings, you need something distinguishing other than the design.
Some items inch closer to the mark stray from their intended path along the way. Take the fried rice noodles (B520), for example. The medium rare sirloin steak on top was adequate and the portion sufficient, but the issue we had was the noodles: they weren't evenly fried. Half of them gave off a rough, grainy texture that was harder than Asian parents are to their kids. The other half was miserably soaked in the sauce and rendered into a soft tofu-like texture.
There's some appeal in their more straightforward dishes, of course. The cook-shop staple like fried pork chop with green peas (B380) was done well. Each slice was tender yet wonderfully crisp on the outside, reminiscent of those at Silom Restaurant—a sentiment meant as a compliment. The spicy tofu salad (B260), which looks and tastes like Japanese Kinu tofu (B35) from supermarket Tops, was topped with crunchy bits of fried salmon, similar to Thai fried catfish. Heaps of herbs and bean sprouts, along with the spicy Thai salad dressing, helped add a refreshing lift to the dish.
The sweet treats here are the epitome of failed attempts to revitalize classics. The Chinese toffee banana (B280), which was frozen with liquid nitrogen to retain lusciousness inside while being deep-fried, was nothing special. Blindfolded, the regular kluay tod (fried banana) on the street might taste the same. On the menu, it read that the dish should be prepared tableside, but our waitress didn't pull out her cart to our table during our visit, and we learned later on that she was preparing it by the cashier. The redeeming parts? Perhaps it was the ice cream, the caramelized bits sprinkled on the top, or our guilt that kept us from leaving without finishing.
Ang Morr may have been born out of good intentions. We can see the amount of effort they pour into making this place attractive to younger generations, with its opulent, gilded interiors with peony motifs and Instagram-worthy presentations—something you wouldn't expect to see in regular Chinese cook shops like Silom Restaurant or Foo Mui Kee. But at the end of the day, no restaurant can thrive on glitter alone.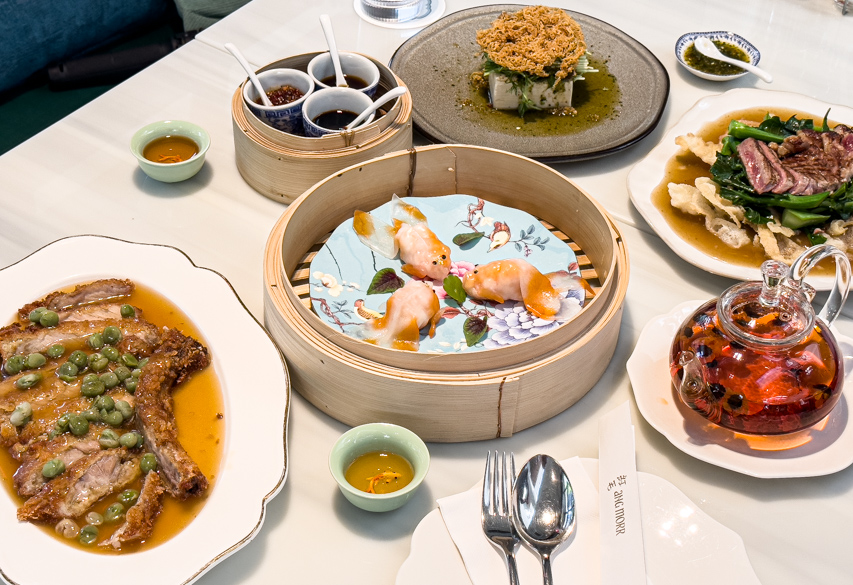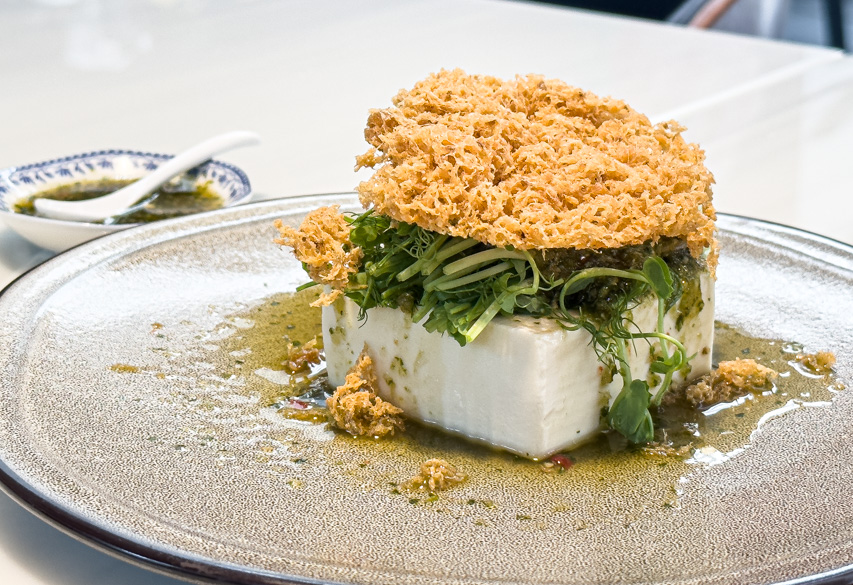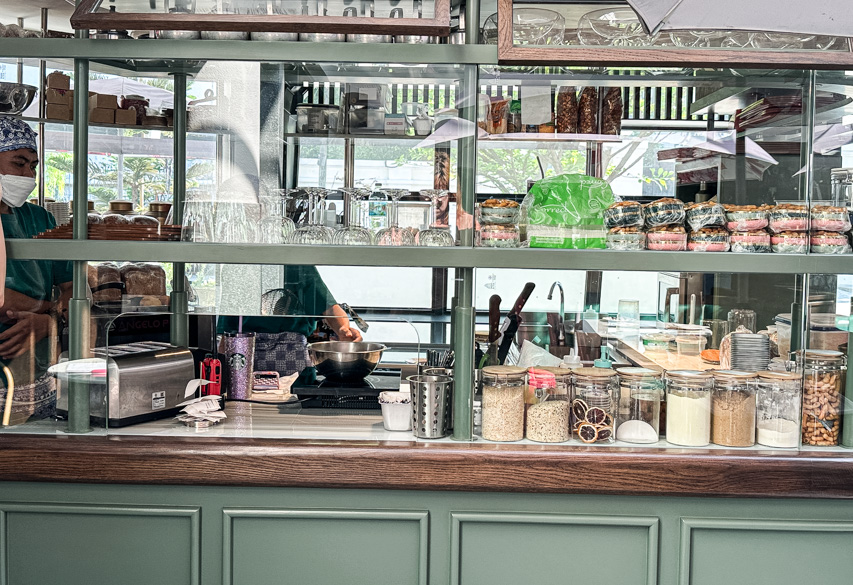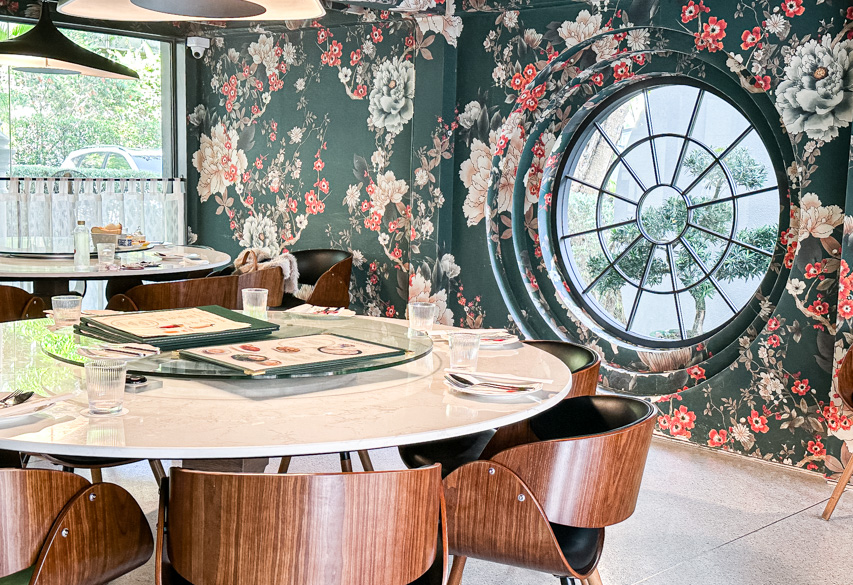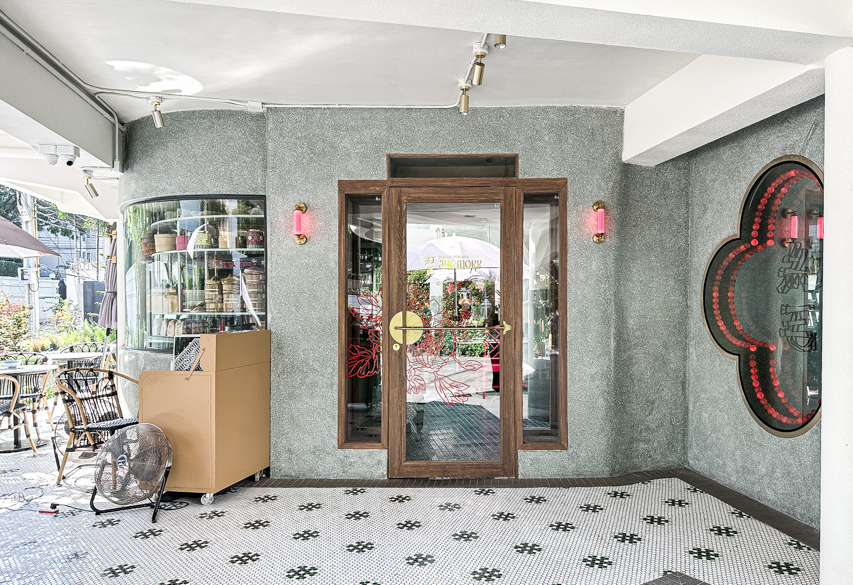 Venue Details
Address:
Ang Morr, 6 Soi Sangchai Khlong Toei, Bangkok 10110, Bangkok, Thailand
Area:
Thonglor
Cuisine:
Chinese
Opening hours:

daily

8am-10pm

Report a correction