BANGKOK RESTAURANT
Akira Back
Celebrity chef Akira Back brings his Japanese-Korean fusion to Bangkok.
When eating at the sky-high Bangkok outpost of AmericanKorean celeb chef Akira Back, make sure you order to share. The menu's designed for it, and doing so means you won't miss out on trying highlights from the umami-rich and crispy-chewy wagyu tacos to the crispy tuna sashimi pizza to the grilled octopus with smoked jalapeno sauce.
The buzz: Born in Korea but raised in the States, chef Akira Back made his name in the noughties with a Vegas-based, Michelin-starred Japanese restaurant where celebs of the hour like the Olsens and Paris Hilton liked to hang out. Now he commands an empire of 10 eponymous restaurants, all serving Back's blend of Korean-Japanese-American comfort food amid swanky surroundings.
The decor: The restaurant sits 37 floors above the city and is divided into three areas: a main dining room, a sushi bar with an open kitchen and an omakase (chef's selection) bar. The dark furnishings, black marble counters and soft lighting combine for a sleek, exclusive ambiance ideal for lingering over a glass of wine. The restaurant's framed on either side by large windows with stunning views of the city nightscape.
The food: If you're eating in the main dining area, order to share. The menu's designed for it, and this also means you won't miss out on some of the delectable small bites like the umami-rich and crispy-chewy AB tacos, where taco shells are stuffed with Wagyu bulgogi that's been marinated in sweet soy sauce (B340). Get the tuna pizza for its sheer novelty—it's tuna sashimi on a crispy golden crust with a heady drizzle of white truffle oil (B290). For heartier fare, we liked the grilled octopus with smoked jalapeno sauce that's served on a pillow of potato foam (B480). Don't fill up on the savory stuff though; the chocolate soufflé here is an absolute must-order, managing to be decadent yet light, its crust soft enough that your spoon sinks straight through.
The drinks: The full gamut of alcohol is at your disposal, from sake and wine through champagne and beer. Given the raw-fish and –meat focus of the menu, the suggested complement to your meal is a glass of Matua Sauvignon Blanc (B350/glass) or Champagne.
Why we'd come back: The menu is a master class in fusion cuisine. Clearly, Back understands how to isolate ingredients and flavors and puzzle them together again in a creative way that ensures the sum is greater than its parts. Really, who else has successfully united sashimi and pizza? Kankanok Wichiantanon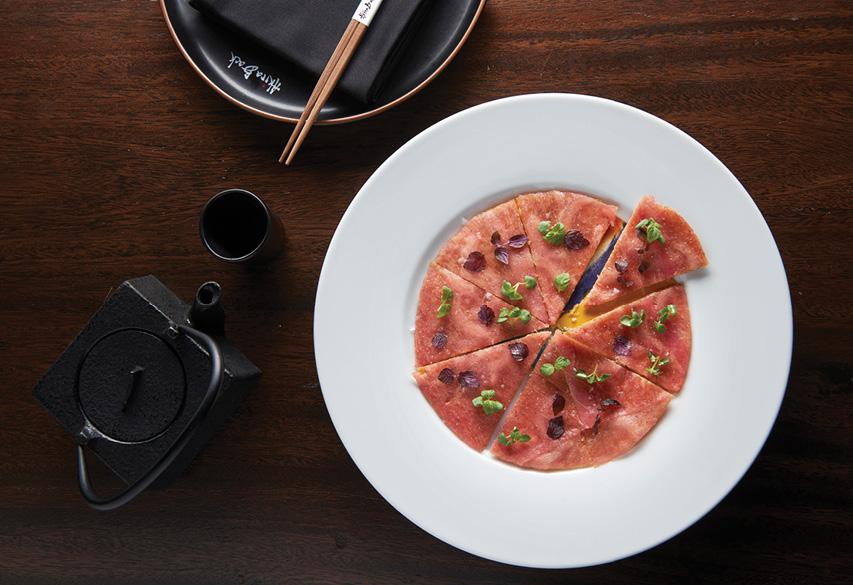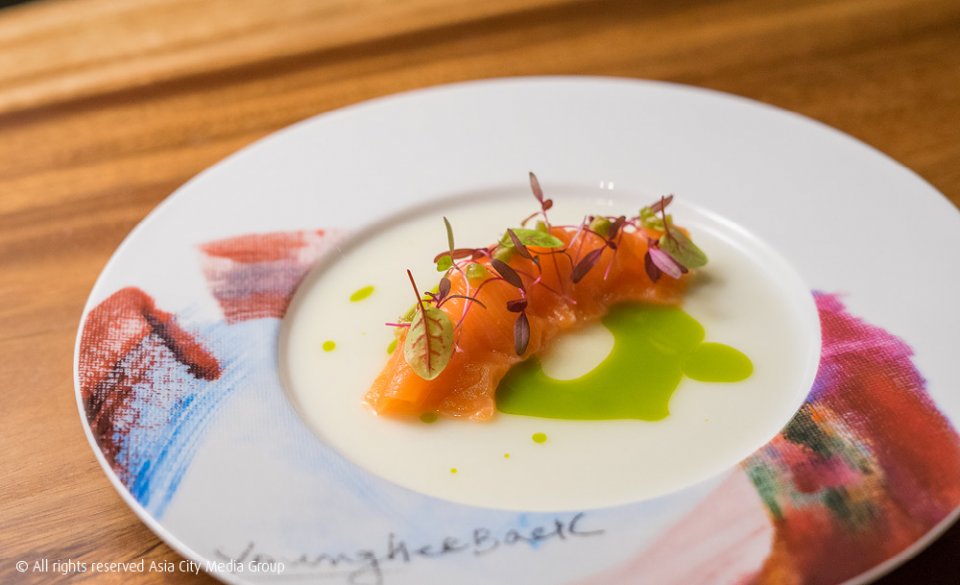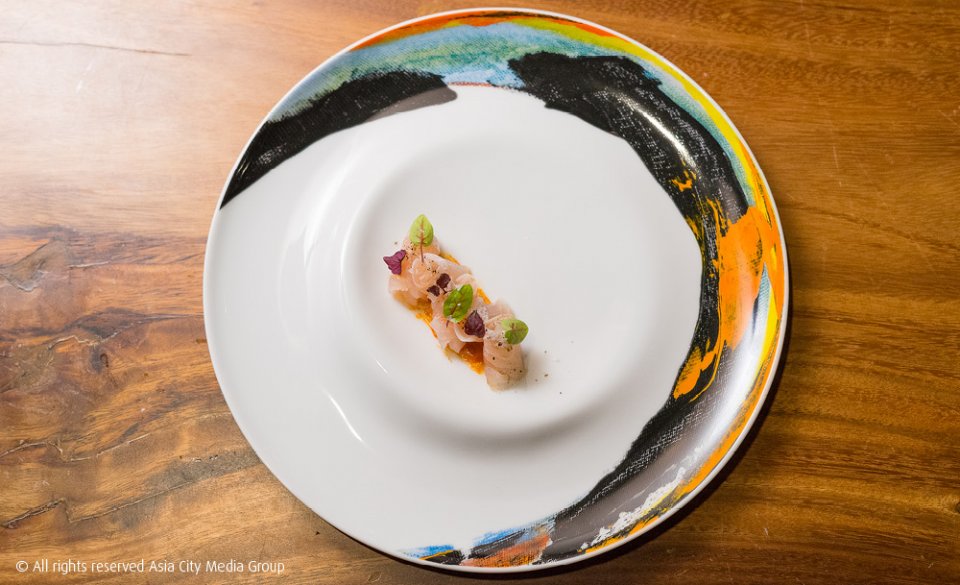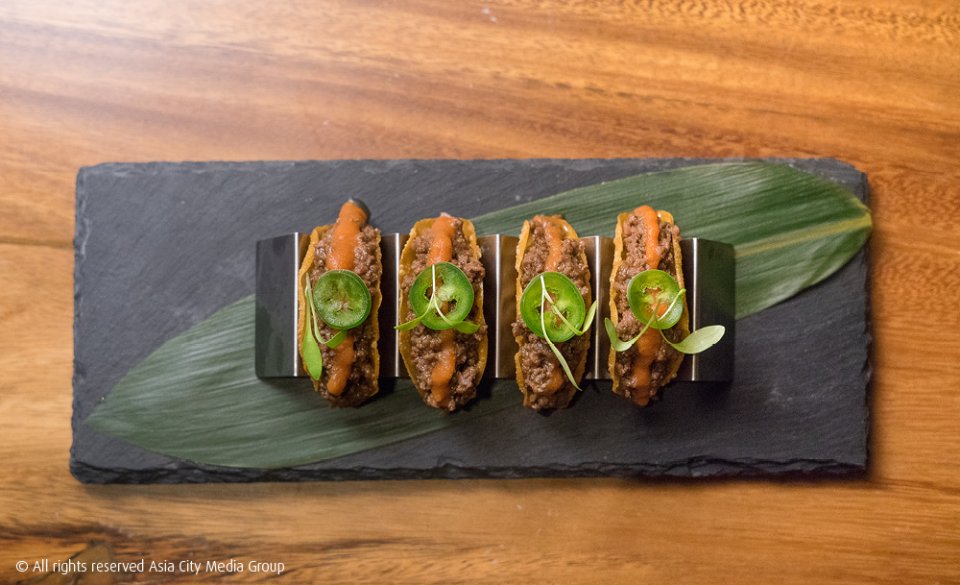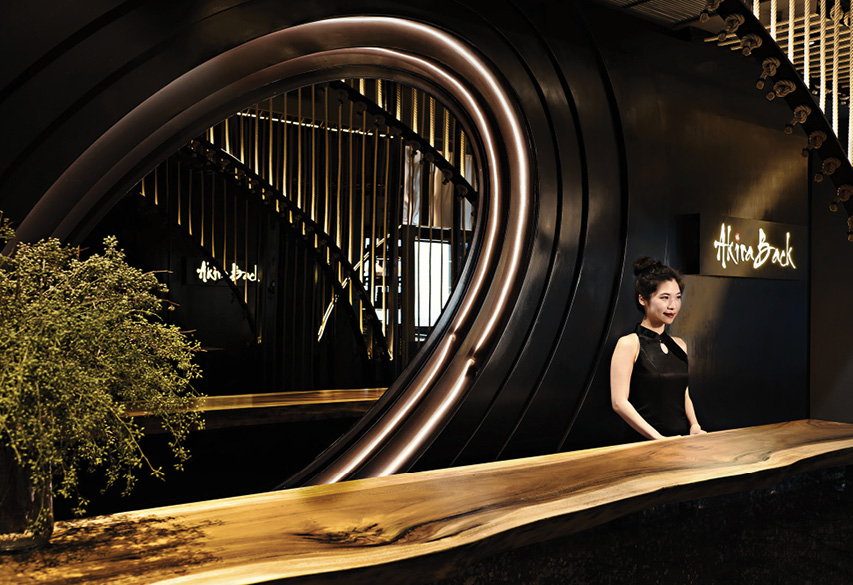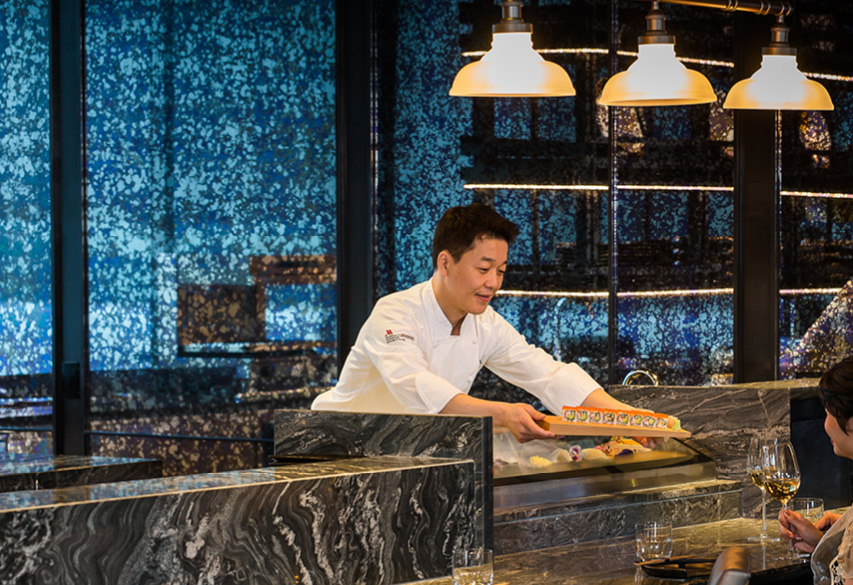 Venue Details
Address:
Akira Back, 37/F, Bangkok Marriott Marquis Queen's Park, 199 Sukhumvit Soi 22, Bangkok, Thailand
Phone:
02-059-5999
Website:
www.facebook.com/akirabackbkk/
Area:
Phrom Phong
Cuisine:
Fusion, Japanese
Open since:
January, 2018
Opening hours:

daily

6-11pm

;

Sun

noon-2:30pm

Parking available, Dress requirements: Smart Casual
Report a correction