BANGKOK RESTAURANT
3SAN
China, Thailand and America converge at this exciting Thonglor opening
Illuminated by its lucky jade green sign, 3SAN is the unique Asian fusion joint you never knew you needed. Its culture-merging menu offers all the comforts of home, while letting you tour through American and Chinese influences in dishes that reinvent old-fashioned recipes with fine-dining flair. Offering everything from American breakfasts (B180) to wines and cocktails, you could spend all day in this bright, contemporary space.
This review took place in December 2019 and is based on a visit to the restaurant without the restaurant's knowledge. For more on BK's review policy, click here.
---
Hidden down a dark side-soi, 3SAN is marked by a grungy jade green neon sign, barely discernible on its small shop front. Inside, the slim, white venue is split between a striking open kitchen-slash-bar and more cafe-like wooden tables and chairs.
On our visit, a sleepy Sunday evening, the lights are dimmed and a playlist of laid-back electropop creates a hip vibe. Adding Japanese influence into the restaurant's intriguing mix of American, Chinese and Thai cuisine, the tuna tartare piques our attention with its unusual combination of almond milk, red grape "snow" and crispy puffed rice (B300)—a unique blend of temperatures and textures that's brought back to earth by the Gatorade-like flavor of the grape ice.
Though undeniably tasty, the juicy duck bao (B99) leaves us wondering whether we'd be better served with real-deal Chinese duck pancakes rather than their fusion counterpart. Their take on the ultimate Chinese comfort food, dan dan noodles (B250), on the other hand, is a straight-up hit, with noodles cooked to springy, al dente perfection and the traditional pork replaced with rich minced duck, sprinkled with crunchy peanuts. Less satisfying are the thin slices of wagyu flank steak on rice (B490), topped with a discordantly cold morsel of "crispy" (read: charred and soft) foie gras that feels superfluous—simply there for the sake of rolling two fashionable ingredients into one. With its sprinkles of edible flowers, it is, at least, Instagrammable. Thankfully, the dish gets a much-needed flavor boost from pleasingly chewy slices of dried garlic and a side of spicy nam jim jaew. Icey vanilla semifreddo (B170) stands as the lone dessert, hitting all the bases with its chewy, brownie-like base and picture-perfect coating of astringent matcha sauce.
Put lightly, the drinks could use some work. Though we can't speak for the coffee, the singular red wine on offer—Rockbrook Californian Cabernet Sauvignon (B240/1,400)—was served uncomfortably warm in a hot glass to match. Perhaps the day-to-night stretch causes such lapses, and we can't help but feel that a tighter focus could help them close the gaps, though we're interested to check out the value breakfast sets (B180) next time.
All-in-all, welcoming staff, beautiful plating, some bold and well-executed flavors and a hip aesthetic combine for one promising spot—not to mention that the prices won't make your eyes water. With a little work, this could easily become a Bangkok go-to.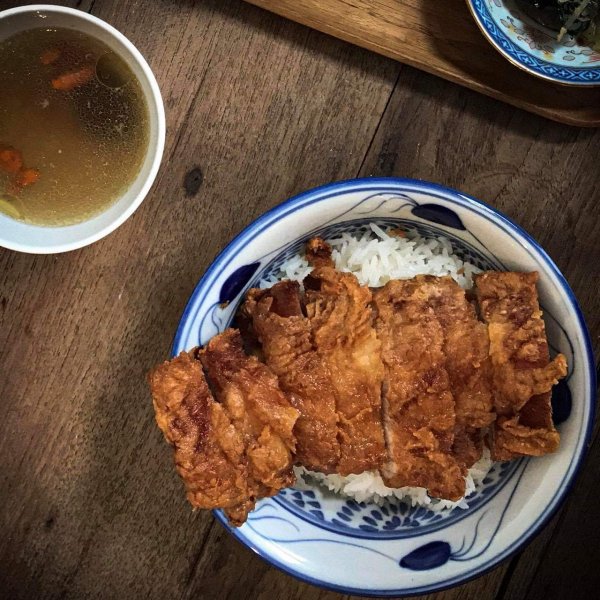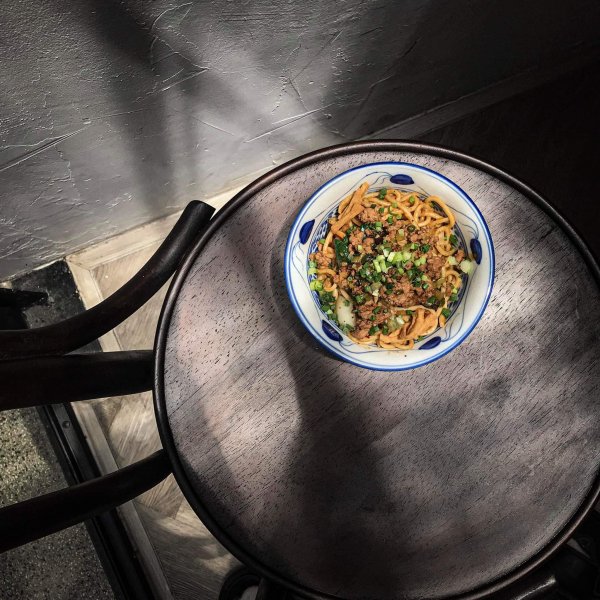 credit: www.facebook.com/3sanbkk