CHIANG MAI BAR
Thuub Bar
Thuub Bar adds a local touch to Chiang Mai's rapidly growing cocktail scene
The latest boozy bolthole to open in Chiang Mai, Thuub Bar transforms a small space inside Thee Vijit Lanna hotel into a warm-lit, Northern Thai-centric speakeasy. All the drinks are made to recall some element of life in the local villages. For example, the Klin-Dok-Fa (B280), a blend of coconut flower rum, rose apple, guava, and peach, combines the scent of native wildflowers and tropical fruit; the Mhok-Ma-La (B280) evokes the "sea of mist" with gin, garlic-basil syrup, and candle-smoked coconut milk; and the earthy Thu-Lee-Din (vodka, vermouth, truffle, and Thai mushroom, B280) draws on the culinary importance of mushrooms to northern villages. The rustic-inspired decor builds on the theme, too.
Classics like the Negroni start from B300, and spirit-forward drinks, like the Old Fashioned, are around B300-320.
Only about a dozen or so can be seated here at any one time, so come early or call ahead for reservations.
Thee Vijit Lanna Hotel, Chaiyaphum Soi 2, Chiang Mai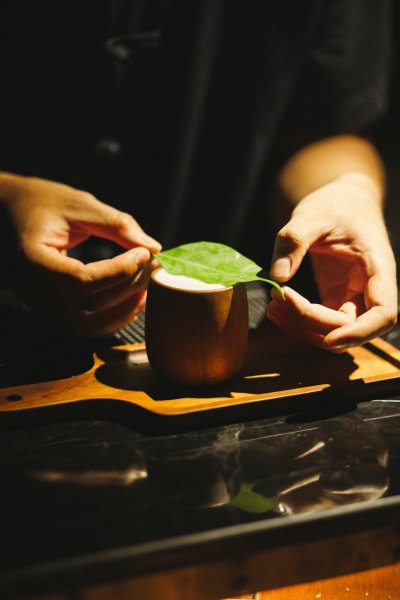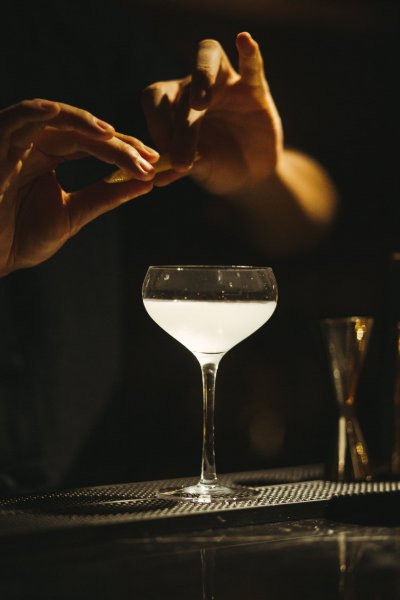 Images: Thuub Bar