BAR
The Black Cat
Langsuan welcomes a playful, feline-inspired Thai whiskey and cocktail bar.
Located in the Sindhorn Midtown hotel, The Black Cat finds its spirit animal in the humble feline. But instead of the black cat bringing bad luck, here it brings fun all night.
This isn't exactly the adult version of "Cats." It's a playful, seductive space—a black-tinged, 40-seat lounge-slash-bar boasting sultry interiors, fluted glass detailing, and black cat outlines that cast silhouettes across the floor, plus quirky cat artwork on the wall.
The drinks are overseen by head barman and whiskey aficionado Jedsada Tanariyachai, and the signature cocktails are named after auspicious Thai cats who their owners believe bring them good fortune, while the mocktails reference fictional felines like Garfield and Bastet.
Start off with mildly sweet The Black Cat, or Korn Ja, (B280), a black-and-gold drink infused with Mekong and house-made ginger cola. For a stronger option, opt for the Copper, or Supalak (B280), a Negroni spin-off made with Sangsom, Campari, Mancino Bianco vermouth, and passion fruit.
For food, expect globe-spanning bar bites like anticuchos de gambas tigre (tiger prawn skewers), deep-fried shrimp balls, deep-fried Isaan sausages, and wagyu skewers.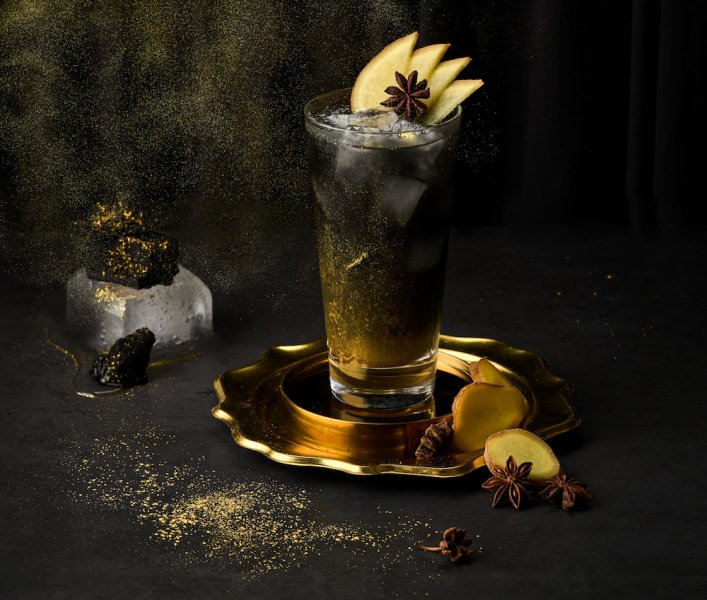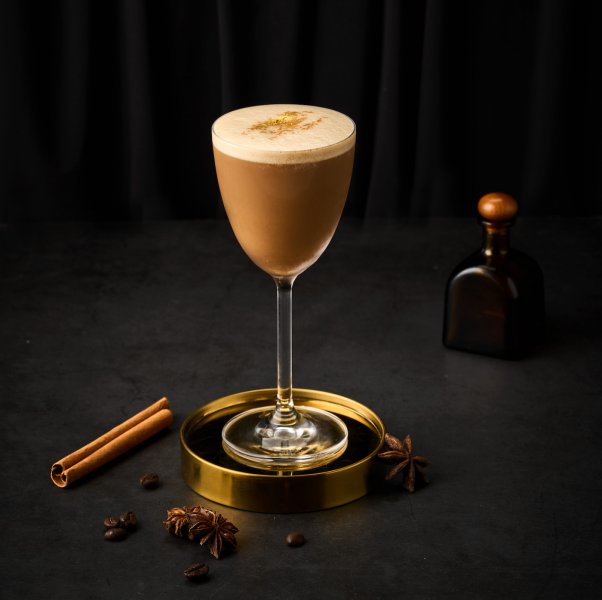 All images courtesy of The Black Cat.