BAR
Abandoned Mansion
This new cocktail bar hidden in Asoke is so comfy you could fall asleep sipping cocktails.
The buzz: Bringing a whole new meaning to the phrase "underground bar"—you'll find it in the basement of The Coach hotel on Sukhumvit Soi 14—Abandoned Mansion resonates the nostalgia of 1930s prohibition mobsters with a matching cocktails menu.
The vibe: Since the hotel is located in a residential area of Asoke (hence no high-rises), the hotel dug down two floors and where you'll find a very extravagant space underground. The space is filled with armchairs and big sofas combined with live music up on their high stage above the bar.
The drinks: To go with the 1930s prohibition theme, the drinks are named after mobsters of the age. If you love strong and simple drinks, the John Dillinger is popcorn-infused whiskey, red vermouth reduction, and DOM liqueur (B420). If you want something easy-to-drink and heavy in one glass, grab the Bonnie and Clyde (gin, moscato grape, lemon, and homemade violet bitter, B430); the two tones representing the legendary crime couple. And, for something seemingly sweet but actually strong, grab the Baby Face Nelson (vodka, rose and vanilla shrub, raspberry reduction, white chocolate, and topped with roasted marshmallow, B430).
Why we'd come back: Their very cozy seating arrangement and the easy-listening live music with strong drinks and some comfort food are what we need to wind down after a long, hard day at work downtown. Cigars are also available—for both sale and smoking—inside an enclosed area.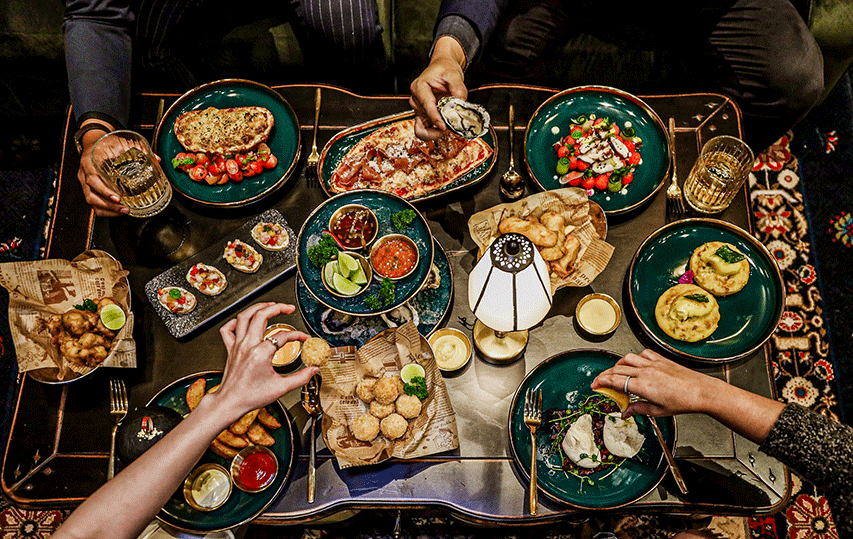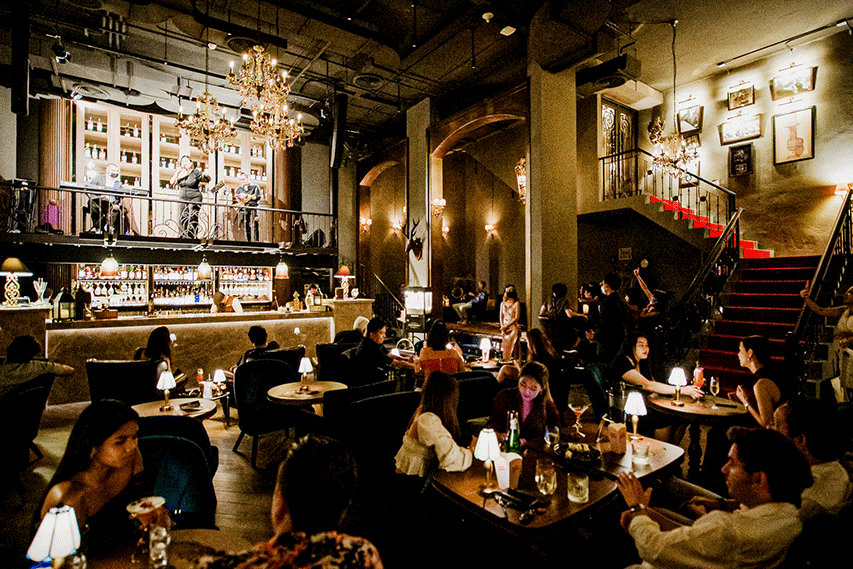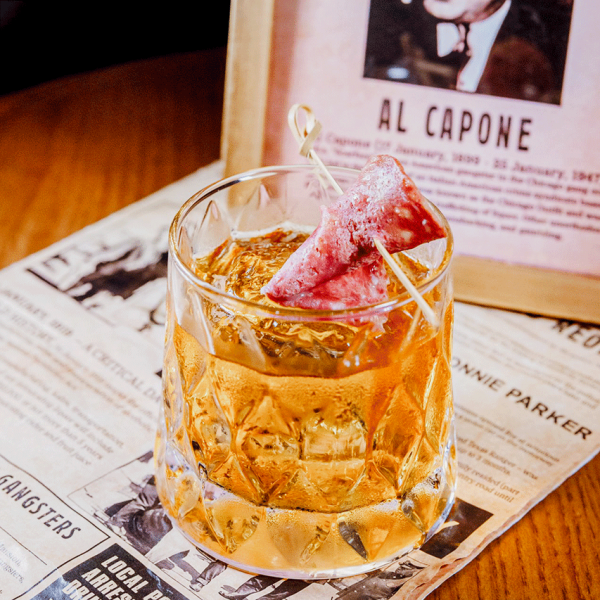 Photo: Abandoned Mansion / Facebook.
Venue Details
Address:
Abandoned Mansion, Underground/F, 41 Sukhumvit Soi 14, , Thailand
Phone:
02-259-7007
Area:
Nana Asoke
Opening hours:

Tue-Sun

6pm-2am

Report a correction