BANGKOK BAR
Taimung
Chang Chui's new art bar is right out of the Thai heartland.
The buzz: The founder of Chang Chui and clothing brand Flynow joins forces with the former editor of street style magazine Cheeze to open an art bar with a working-class affectation and a cocktail menu to match.
The decor: It's hard for a venue to stand out among the company at Thonburi's creative hangout space Chang Chui, but Taimung manages it with swathes of proletariat-red fabric and a towering reinterpretation of Michelangelo's David statue, here outfitted with the face of a Thai laborer. "Taimung" means nosy, which speaks to the shrouded and mysterious vibe of the bar—that is until it's lit up with live music.
The food: The food is Thai, spicy, and perfectly calibrated for a long night's drinking. The deep-fried barramundi and herbs (B360) and the deep-fried shrimp wontons served in a pad Thai (B160) are great as snacks or full meals. For meatier fare, try the namtok moo (spicy pork salad, B100) or the grilled meat, seafood or vegetables served with Sichuan peppers (starting at B20).
The drinks: The cocktail menu's drawn straight from the Thai heartland, but reinvented for urban, artsy tastes. Don't miss the OTOP-sourced lao au (a traditional northeastern liquor made from sticky rice), which comes in zesty and form in David No.1 (lao au, Sprite, lemon juice and Blue Curacao, B260) or as the sour-savory David No.6 (B260), which is a mojito made with tom yam spices. A whole container of lao au is B350.
Why you should care: Taimung sets itself apart from the tired "Thai-inspired" cocktails of the mainstream with a drinks menu that's deliciously true to the tastes of the northeast. The venue's also a weekend hub for local, live music. Neon Boonyadhammakul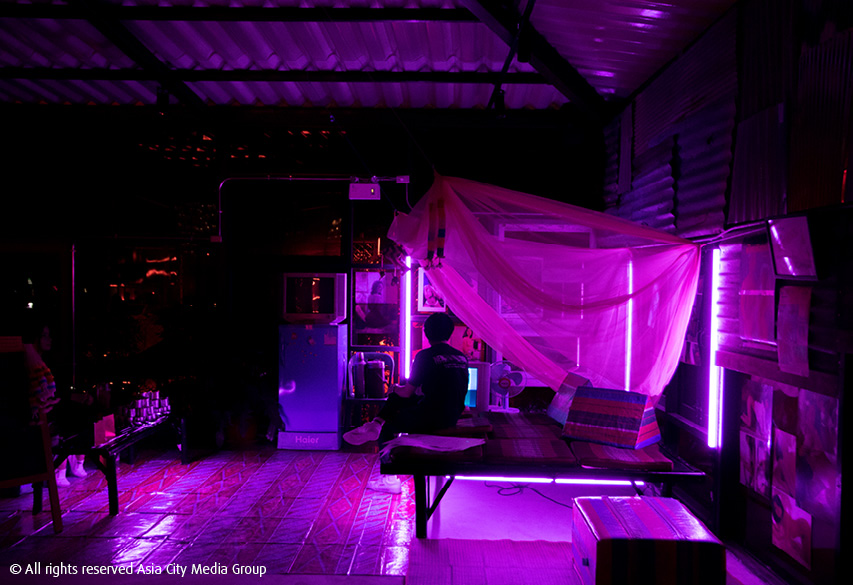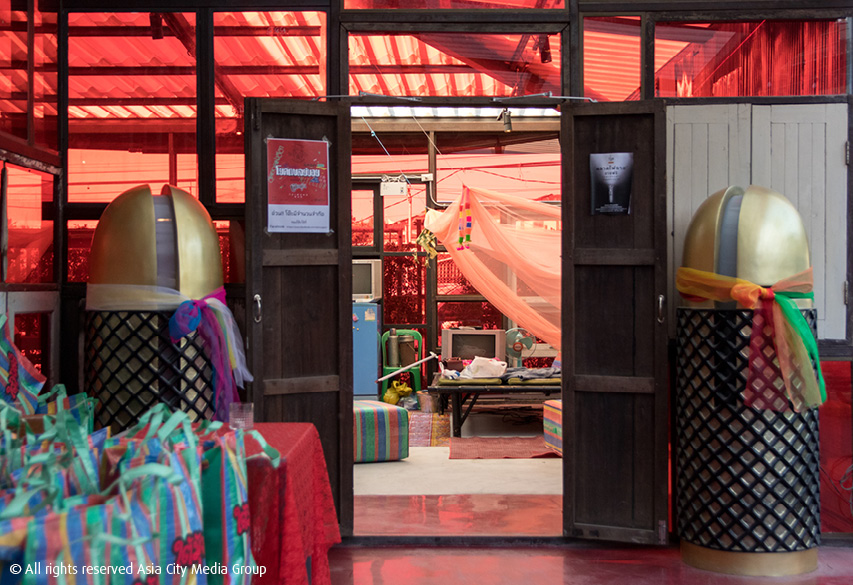 Venue Details
Address:
Taimung, Chang Chui, 460/8 Sirindhorn, Bangkok, Thailand
Phone:
02-051-5665
Website:
www.fb.com/taimungbar
Area:
Thonburi
Opening hours:

Thu-Sun

3pm-midnight

;

Mon

3pm-midnight

;

Tue

3pm-midnight

Report a correction