BANGKOK BAR
Happy Drinks Wine & Spirit Shop
Your new one-stop bottle shop could save you a bomb.
Happy Drinks Wine & Spirit Shop has popped up in Sathorn, offering a new outlet for their wide selection of unusual offerings.
This includes many items that are almost impossible to find outside of bars in Bangkok, such as biodynamic wines, syrups and whiskeys at both retail and discounted wholesale prices (12 bottles or more).
With retail prices as low as B430 (retail price) for a bottle of The Pump Cabernet Sauvignon versus Villa's B499, Monkey Shoulder for B1,555 versus Villa's B1,750 and Wild Turkey 81 for B1,020 versus Villa's B1,229, it's well worth the trip.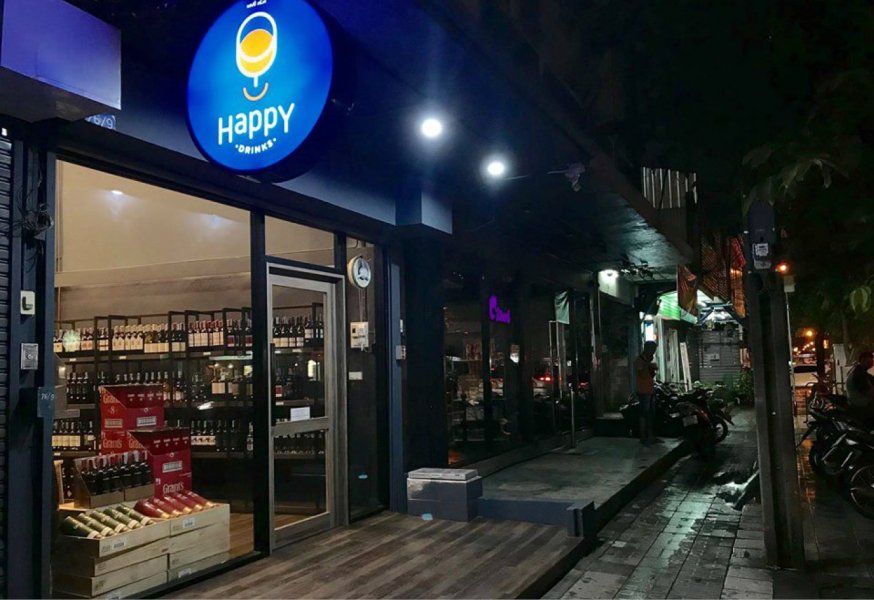 Credit: www.facebook.com/happydrinksstore