BANGKOK BAR
The Bar Upstairs
Be transported to a secret French jardin at this Soi 11 bar.
The buzz: Soho Hospitality, the masterminds behind big names like Havana Social, Charcoal and Above Eleven, have now opened their latest establishment—The Bar Upstairs— which is tucked away on top of their French restaurant, Brasserie Cordonnier, bringing a casual, fun wine bar vibe to Sukhumvit Soi 11.
The decor: When you arrive at Brasserie Cordonnier, take the stairs hidden behind all the greenery towards the front. Head on up and you'll find yourself in an intimate secret lounge, filled with earthy tones. Adorned with hanging plants and wooden decor, you'll feel like you've been transported to a secret garden in the south of France. Continue up onto the second-floor terrace-slash-mezzanine where you'll find an even cozier space—the perfect spot for people watching. We couldn't help thinking how perfect this place would be with a fireplace, then we looked out the window and realized we're still in 35-degrees-Celsius Bangkok.
The drinks: The 160 labels of wine from all around the world start from as low as B160 per glass for the dry and fresh Spanish Airen, L'Ave De Presa, Ucles. We love their South African organic red wine, Percheron—made using a Shiraz Mourvedre grape, which originates from the Rhone valley in France (B1,010 per bottle). For something light, try the Chilean Pinot Noir Arboleda (B1,580 per bottle)—voted the best Pinot Noir in South America by Decanter.com—despite being a red wine, this could easily be paired with seafood. The bar also offers B300 discount if you buy a bottle to take away. On top of the vast array of wines, they also offer a few fresh botanical cocktails—a jug of Pimm's with added gin is perfect for sharing (B700 for 500ml/B1,300 for 1 liter).
The food: Like its downstairs neighbour, The Bar Upstairs offers French cuisine but it takes a more casual form—ideal for fun, light snacking. For those with a rumbling stomach, the croque monsieur (French sandwich) stuffed with Parisian ham, Mornay sauce and baked emmental cheese (B290) is sure to hit the spot. Our favorite dish from Brasserie Cordonnier has ventured upstairs and still remains unbeaten: the Burgundy snails with garlic, parsley and pastis butter (B390). Deep-fried cured ham croquetas with Mornay sauce (B190) also make for great light snacking. The real highlight is the Chef's Picnic Basket (B1,700), which can easily feed up to three people. It comes with cold cuts, baguettes, copious amounts of cheese and vegetables, rillettes or terrine of the day, and one dessert—perfect for an imaginary French getaway.
The crowd: A little more cultured than most places on Soi 11.
Why we'd come back: The arrival of this wine bar definitely gives Sukhumvit Soi 11 an alternative hang-out spot for those who aren't interested in chugging pints at an Aussie bar, or fist-pumping in Insanity Nightclub. Choltanutkun Tun-atiruj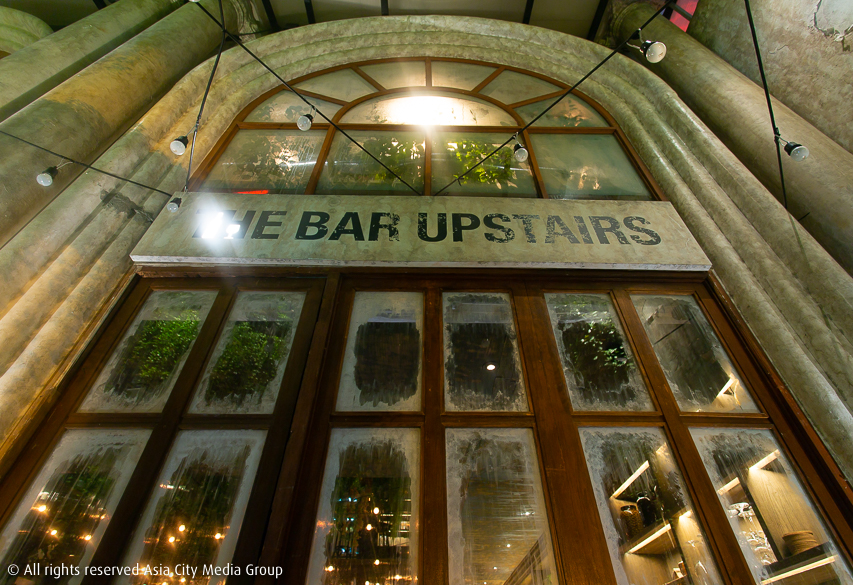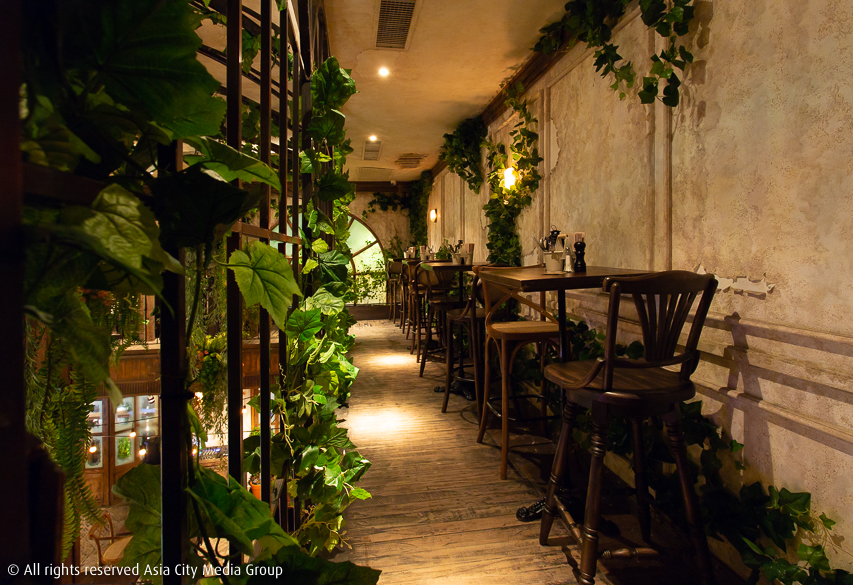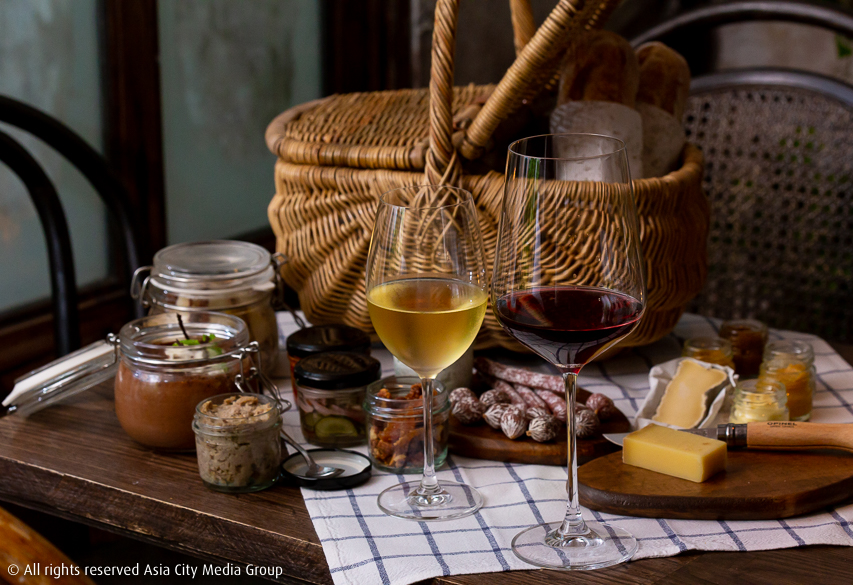 Venue Details
Address:
The Bar Upstairs, 3/F, 33/30 Sukhumvit Soi 11, Bangkok, Thailand
Phone:
02-821-5110
Website:
www.upstairsbkk.com
Area:
Nana Asoke
Open since:
June, 2018
Opening hours:

Sun-Thu

4-11pm

;

Fri-Sat

4pm-1am

Report a correction