ฺBANGKOK BAR
Atomic Beer Pong
Party like a frat boy at this beer pong bar.
Atomic Beer Pong is taking the classic drinking pastime to the next level.
For the uninitiated, they sum up the game as "miniature tabletop basketball with booze," yet here it goes far beyond the traditional red cup, beer and ping pong ball set up.
The high-tech, custom-built tables light up via sensors when a ball is dunked, while hygiene-freaks will be pleased to hear there's no bouncing of ping pong balls from the floor to your beer—instead, the cups are filled with water and penalty beer is dispensed from a germ-free tap.
Games start at B740/2 jugs.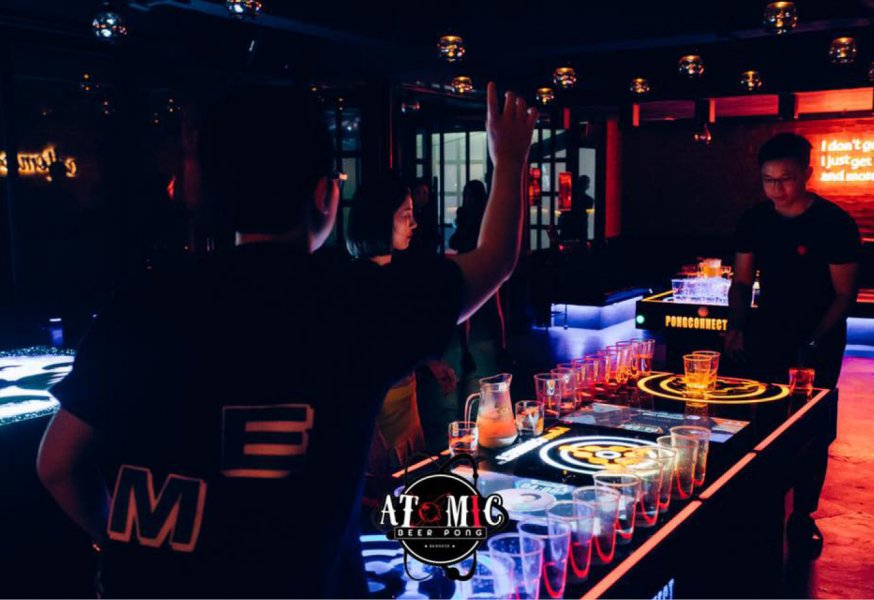 Credit: www.facebook.com/AtomicBangkok