BANGKOK RETAIL
Asiatique the Riverfront
This themed mall by the river is a tourist's delight.
Divided into several sections, ranging from the panoramic waterfront to a 100-year-old refurbished sawmill, this sprawling riverside shopping center offers both a night bazaar and a mall. There are over 1,500 boutiques covering quirky fashion, home decor and intriguing souvenirs, plus over 40 eateries, beer gardens and wine bars. For entertainment, there are also stage shows like Calypso Bangkok cabaret, Joe Louis Thai Puppet Theatre and Muay Thai Live.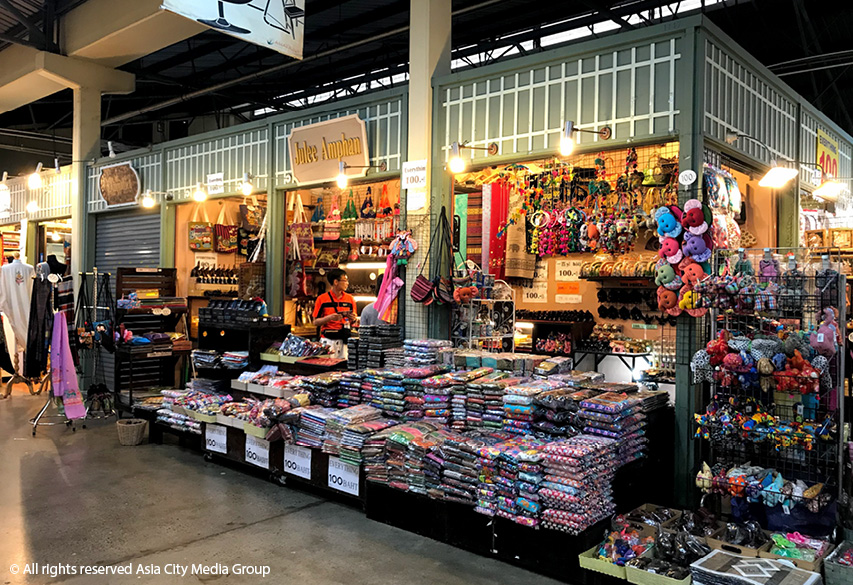 What we like: The scenic Chao Phraya backdrop makes a nice change to the norm, while the vibe is low-key and unpretentious—there's a genuine sense of people coming here just to simply unwind and have a good time. The market is also very easy to navigate thanks to the well-organized zones—Charoenkrung District for small boutique shops, Factory District for trendy fashion and gadgets, Waterfront District for upscale dining and drinking and Town Square District for more bars, cafes and big food chains. Surprisingly, the market is not swamped by tourists—it's busy, but not too busy, meaning there's still room to breathe.
What to buy: There's a plethora of small boutique shops inside the warehouses selling high-quality, well-designed handicrafts and souvenirs that you'll actually want to buy for yourself, as well as organic bath and shower products, essential oils, silks, Kashmir carpets, leather goods, upcycled home decor and other knick knacks. Big fashion and lifestyle brands like Owndays, Beautrium and Jelly Bunny also have branches here, located right at the back. F&B-wise, there are dozens of restaurants serving seafood, Asian and Western cuisine.
What annoys us: We dig the interesting choice of shops and restaurants, but not so much the spendy prices. Since it's a tourist attraction, we guess it's to be expected.
Who goes there: Tour groups, families and young couples.
Pro tips: The easiest and fastest way to get there is the free shuttle boat from Sathorn Pier (Central Pier), which only takes 10 minutes and runs from 4-11:30pm.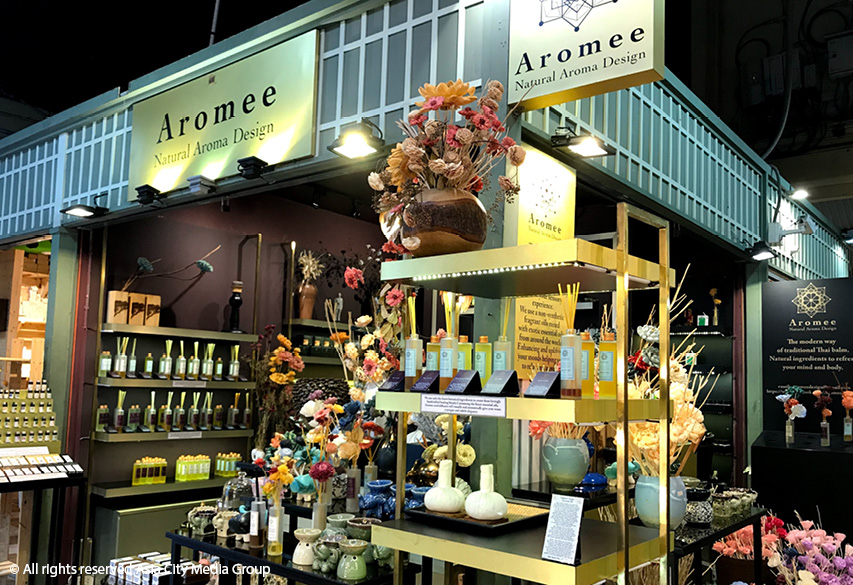 SHOP HERE: Aromee
This shop specializes in 100-percent natural, organic aromatherapy and indulgent skincare products. Our favorites include the handmade natural vegan facial soap in shea butter and the Oasis Skin body lotion, packed with jojoba and sweet almond to help soften the skin, and cocoa butter, shea butter and frangipani flower oil extract to provide an invigorating, uplifting scent.
Asiatique the Riverfront, Warehouse 1, Soi 8, 2194 Charoenkrung Rd. Open daily 4pm-midnight